Morning all! So yesterday it was my joy and pleasure to meet up with other Victorian community members for a good old fashioned meetup!IT WAS QUITE FUN. I decided that Floss and Miniwig should come along for the ride.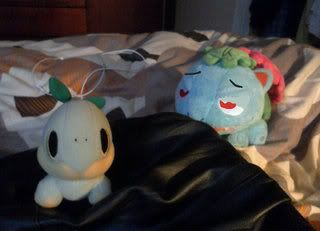 Miniwig: C'mon Flossy! We gotta go catch a bus IT'LL BE GREAT! ;u;
Floss: Kid.. it's 6am. ARE YOU TRYING TO KILL ME.

So, in my infinite wisdom, I picked a day for the meetup that suited everyone, BUT ALSO APPEARED TO BE ONE OF THE RAINIEST DAYS EVER. I was really hoping the rain would clear up throughout the night, but I was disappointed to wake up to a steady drizzle. D:



Floss: So Pannsie, it appears the pathway from the front door has become a river. WELL THEN LOOKS LIKE WE SHOULD CALL THIS THING OFF.
Me: FLOSS, SHUT UP. YOU GET TO STAY IN MY NICE DRY BAG YOU DON'T GET TO COMPLAIN.
Miniwig: It's just like a giant puddle.. ;u;/eye sparkle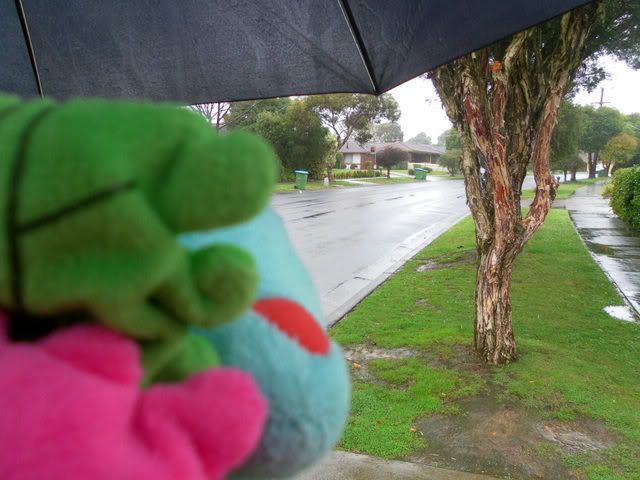 Floss: Pannsie, is the bus ever coming for us?
Me: Oh god it better be coming this rain is going sideways and all onto my jeans. ;n;



Miniwig: IS THIS TRAIN GOING TO BE FUN?
Me: Umm.. yeah, sure. It'll be a hoot little guy. c: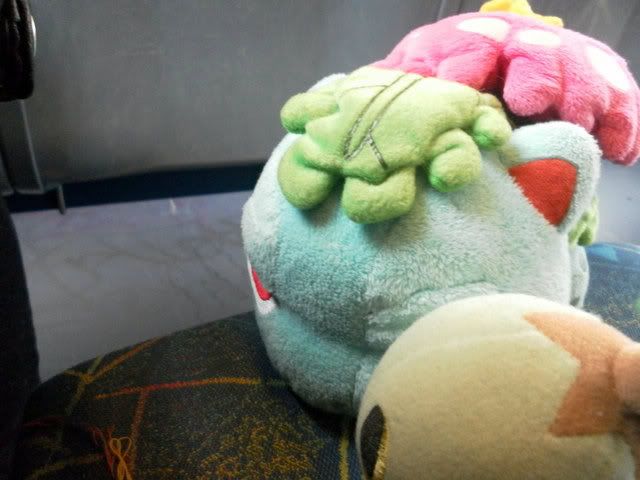 Miniwig: Hey! There's something written on the back of this seat! I wonder wha-
Floss: NO MINIWIG NO. YOU AREN'T ALLOWED TO READ THAT. 8|

It was a little to obscene for his young mind. :x

And then the train stopped, and I began to meet all the awesome Pokemon Collectors! Public transport wasn't being kind to some of our atendees, so those of us that were around amused ourselves by going into Smiggle, where we picked up and examined about 95% of the store, but bought, like, two things. Collectively.
Which was really just all me. NEW PEN AND A PEN BIN. \o/

Anyway! Luckily everyone made it all right in the end, and then we toddled along to go eat some lunch~



Floss:What are these? Pickled delicacies? PANNSIE DO YOU WANT THESE THEY'RE MY FAVOURITE.
Me: By all means Floss, go ahead! I don't think I could eat another bite if I tried.. :'D



Miniwig: What's this about pickles? I LOVE THOSE! :D
Floss: Kid I WILL THROW YOU IN THIS BROTH.

So beautifully filling. c: We eventually left the restaurant after talking for days and skipped about Melbourne, looking at all the delights it presented to us~

AND THEN
tortoises introduceed us to the BEST STORE I HAVE EVER SEEN. There were cat plushes. Giant, laying, terry cloth, cat plushes.


Floss: PANNSIE HELP ME THERE ARE SO MANY CATS.



Miniwig: Pannsie! Look! Isn't this one your favourite colour? :3
Me:../wibble
I'm usually not interested in large plush.. and usually I take a while and think about buying large plush. But this cat.. THIS CAT. The stars just alligned, and I couldn't put the thing back down.
So I bought it. And lugged it around the city for the rest of the day. AND I DID NOT REGRET IT ONCE. Also, later in the day, while me and
rally274 were checking train timetabels to get back home, a litte boy, no more than 7 years old, shuffled up to me, clutching a teddy bear, and said "excuse me, but where did you get that?". He was asking about the giant cat I was clutching. ;u; But since Q was the one that lead us there, I had a mental blank on the store name and where it was! I told him I couldn't remember, and the kid was just like "..Ok.", and walked back to his mum and dad. SO ADORABLE.
Anyway! After we left the godly shop of cats, we went to a few more stores, hoping perhaps against hope to find some interesting Pokemerch.
Though Miniwig was just busy making new friends.



Me: Miniwig, get down from there before someone buys you! D8



Both these grass starters were so full by their lunchtime feast that they fell asleep for the ride home! So cute! Or I just forgot to take more photos of anything IDK IT'S OPEN TO INTERPRETATION.
I feel bad, it was like 5pm, and all of a sudden we realised WE TOOK NO PHOTOS OF ALL OUR PLUSHIES BEING STUPID TOGETHER. I'll make sure that next time we have time to do that. :'D It completely left my mind.
But! It was such a great day, and everyone that showed up was just so lovely and nice and I'M SORRY IF I WAS SHY TO THOSE WHO CAME FOR THE FIRST TIME I hope you all enjoyed yourself. Thank you to
sugar0coated,
salacberry,
bounceyflaaffy,
psanon,
rally274, and
tortoises for coming along! 8D Hopefully next time will be great as well. <3



Floss: You better behanve yourself, newcomer. AND DON'T CROSS ME.
?: |3

And while I was there, I did manage to get a few Pokemon things from a delightful collector, and I've gotten a few new things here and there.MY THINGS, LET ME SHOW YOU THEM.



All of these items I got off
sugar0coated at the meetup yesterday. The Bidoof Jakks was from sugar herself, but the Venusaurs were my part of the package we shared from [Bad username: okapifeather"]. IT'S QUITE EXCITING. The figure is a weird old figure that came with a liquid soap container.. I think. :U He's 13 years old now, so that's a thing! And the little charm is a Pokemon Center one. Not sure when or why, BUT HERE IT IS.




It makes a dashing decoration on my Venusaur Christmas tree.
This is a great photo.



AND FINALLY I UPLOADED THIS. This is an amazing little custom crochet plush made by the incredible
jujufox. She made it and shipped it out so fast, I could barely believe it! And it's such an incredible littl guy. So petite and skillfully made. ;u; I honestly couldn't be happier with it. Thank you so much!

OK I'M DONE I'VE LITTERALLY BEEN TRYING TO MAKE THIS POST FOR 9 HOURS I'm effectively using my school holidays. GOOD DAY TO YOU SIRS.