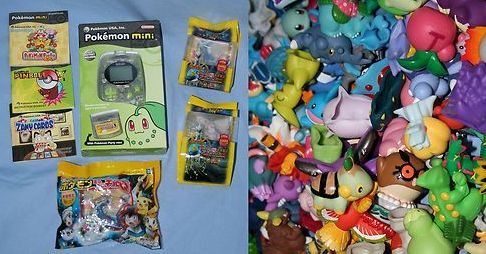 Brought to you by
airinkitty and myself, we present this big lot of kids!

And some other stuff too~






First things first!

I was granted sales permission on the 2nd of April 2012 by Entirelycliched.


airinkitty was granted permission in April 2011 by denkimouse!

I'll be doing threads and spreadsheets, and
airinkitty will be doing the buying and shipping!




RULES/GUIDELINES
All Community Rules apply.
No Sniping
No deleting bids - this will result in negative feedback and a ban from future GAs.
Bid what you can pay. Payment will be expected within 24 hours of the invoice posted. Do NOT bid if you can't send your payment promptly, no exceptions!
GA DETAILS
airinkitty will be claiming the game console and all three games for $45, but might bid on other things too :3

I'll be claiming nothing~

This auction will end on the 14th at around 10:34pm PTD time.The countdown is HERE.


SELLERS DESCRIPTION


Nintendo Pokemon Mini -

The handheld is used, though it still works. The screen has some scratches, but they do not effect game play. The system does need a new AAA battery. I did test it before putting it up for auction here on eBay today and everything works fine. The Mini also comes with 3 different games: Pokemon Party, Pokemon Pinball and Pokemon Zany Cards. The original box and instruction booklet are also included!



Bandai Pokemon 260 Kids Figure Lot -

The condition of the figures varies from Near Mint to Poor. There are 150 figures in

Near Mint condition (pics 3-5)

, 67 that are Fair (pic 2) and 43 that range from Fair to Poor (pic 1). Some of the figures can probably be easily cleaned and touched up, if you have the time and patients.





3 Pokemon Plush -

Bulbasaur's eyes are scratched. Aipom's eyes are scratched and the black has rubbed off in spots, this plush also has some areas of dirt. Shaymin Sky Form has a light orange stain on it's one ear. I am not sure if it can be removed?!



3 Sealed Movie Promo Figures (Pictured w/ Mini) -

These figures are still sealed and in Mint to Near Mint condition. There are 2 different Dialga figures and one Palkia...

Please note, I judge the condition of the items the best to my ability. Sometimes dirt, marks, paint rubs and other imperfections can get over looked!


~~~~~


Image 1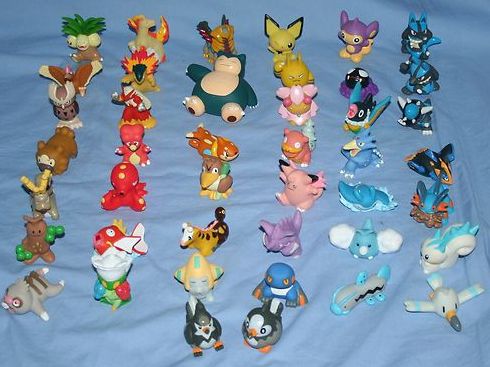 Image 2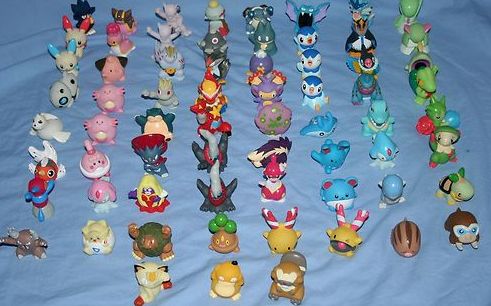 Image 3




Image 4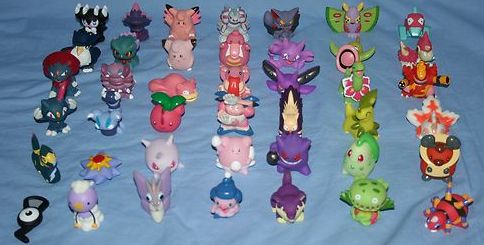 Image 5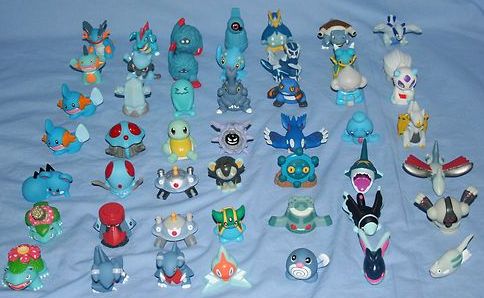 Image 6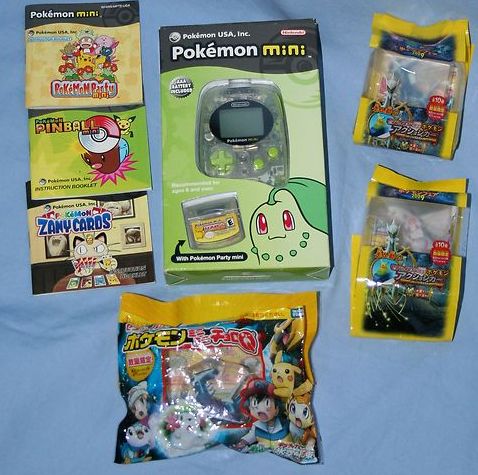 Image 7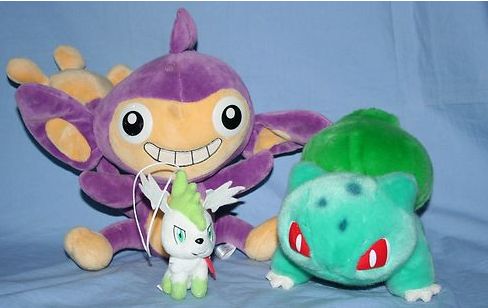 PLEASE DON'T POST UNTIL I GET ALL THE THREADS UP!


THREADS UP! BID AWAY!
And because I am a silly, the questions/comments/concerns thread is on the last page u_u''