so i have a bunch of random stuff I threw into one auction for anyone who may be interested. it does include a few newer style eevee tomys, an entei kid, and some jakks/tomys/plush!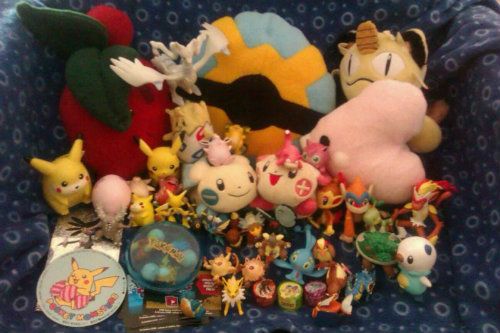 fun fun fun!!! ebay url here!

I just want this stuff gone and it costs too much to ship items individually *shakes fist at canada post*

the auction contains a lot of older items so I'm not sure if the price is fair. but it's just a guess!

thanks for looking~~~ x3 have a good weekend!