Hey guys! Got a few things up for offers today. These include Blastoise and Erika TFG, Slowpoke line zukan and a Plusle&Minun figure diorama from Tomy.

Got some old stuff also that I'm trying to rid off for cheap so check it out!!

Sales permission granted by
denkimouse on June 13, 2010.


NOTES:
Auctions will end on THURSDAY, July 19, 2012 at 10:00PM Philippines time.
I ship from the Philippines. Prices do not include shipping or fees.
I am not responsible for any lost items/packages. Once I shipped the items, they are no longer within my control.
I only accept PayPal: neogenesis07@yahoo.com
I will only hold items for 48 hours after which the item will be put up again.
I will try to mail the items within the week but do allow delays as I have work.
Shipping can be combined.
Haggling is welcome! I JUST REALLY WANT TO GET RID OF STUFF.
Items can be traded for my wants (mostly looking for Groundbreakers TFG)
Feedback post is here.
$10 101-250g
$5 51-100g
$4 21-50g
$3 20g or less
OFFERS:
Blastoise and Erika TFG
Offers for each nothing below $15
Plusle and Minun Tomy Diorama Figure
Offers nothing below $20


*Some paint rubs and scratches on Minun
MIP Slowpoke Line Zukan
Offers nothing below $25
*Image on right borrowed from
midnitesilven from their website Pyre Embers.
Random Figures
Offers for each nothing below $2



Random Plushes

Offers for each nothing below $1 (except for Pikachu Beanie which is a freebie)



__________________________________

I'd like to share with you guys a recent get that really amazed me. Remember
psyman
's auction on his duplicate Flaaffy TFGs? Yes, I won one of them and it was really so well made. He's got a lot of talent and skill to be able to produce a pretty good copy of a very detailed small figure.
Here's a picture from his LiveJournal: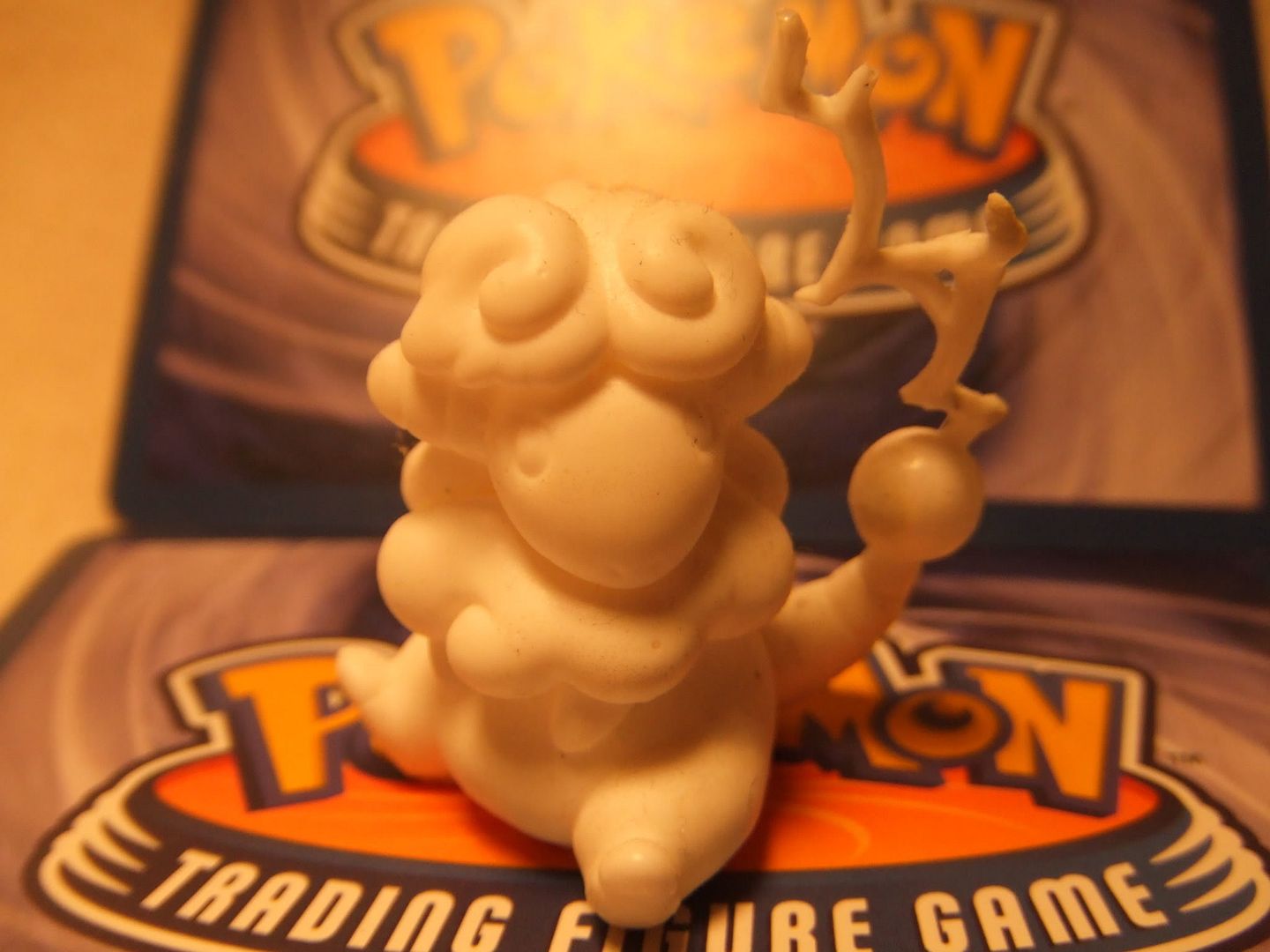 Now of course it wouldn't be complete without color would it? So I asked an artist friend of mine to pain this Flaaffy and give it life! And now my fellow collectors I present to you "Caaffy" the Duplicate Flaaffy TFG!!!


It's really amazing. I was at awe. Of course it's really hard to consider it to be "legit" since it's not officially produced by Kaiyodo but you have to admire the talent that different people put in just to produce a work such as this. The tail is not translucent like the original but it is glittery so I'm okay with that. Though I think the pink is a little too strong but the other colors are just marvelous.
Anyway that's all for now. I'll show more of my figures from many of the members here later. It's been crazy these past few months but the year is just getting started!
Thanks for looking!!