I've gotten my commission list down enough that I can take on more! I suspect all of these to be down in a month, two months at most! So what custom slots do I have for you? 3 of each of these special ones!

Commission information can be found here: http://loneplushieinfo.webs.com/commissioninformation.htm
More examples: http://glacideaday.deviantart.com/ (formerly Lonepichu)
Plush exclusive feedback: http://loneplushieinfo.webs.com/apps/guestbook/

Prices do not include shipping

LIFESIZE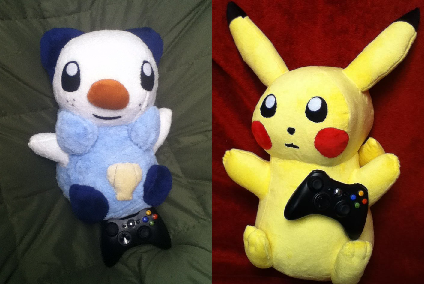 First off, LIFESIZE! I'm interested in working on more lifesize plushies! I've only made three so far and as you can see, they're 1/1 scale!

Base Price: 300
price will go up depending on difficulty and size


Normal Plush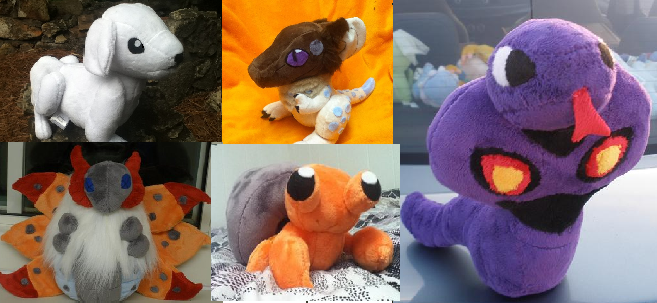 Just your normal plush! Pokedoll style or normal. Pokedolls are pokedoll sized and normal are generally 7-12 inches tall!

Base Price: 150
price will go up or down depending on difficulty and size

1) reserved


Tiny Plush or Keychains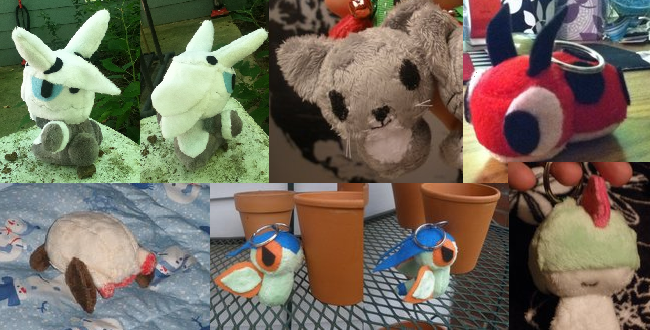 These plush are three inches tall and super chibi, or keychains if you want! Great for a budget

Base price: 25.00
price will go up depending on difficulty



I'll have a bug collection update soon! Just waiting for one more thing :D Feel free to ask me any questions you may have!