i randomly remembered how i don't have pegs for some of my zukans. specifically the:
torchic line
magmar line
houndour line
does anyone have any advice on what to do without pegs?
does anyone have any extra zukans pegs that i could use?
it's especially irritating with my torchic zukan since they are all in very exaggerated poses.
that's pretty much all i gots to say :) i'm going to have a more elaborate, epic, fire pokemon collection update when i return from europe, but here's a quick shot of it i got before i left!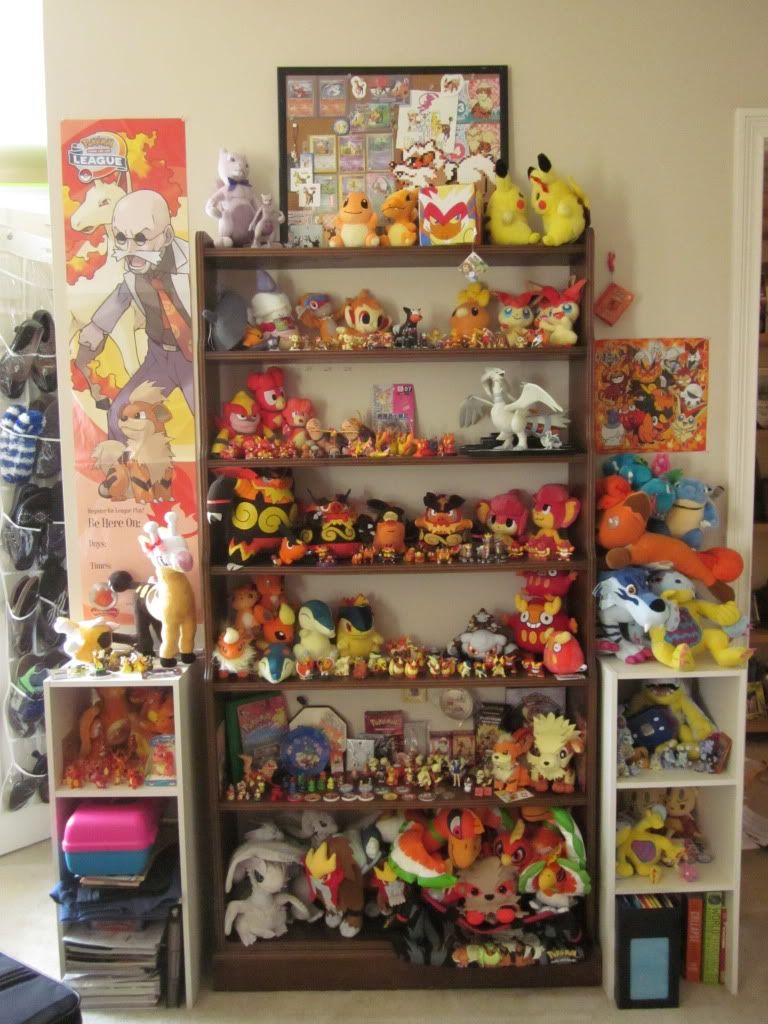 it looks a little disorganized at the moment, so no judging. poor bigpix doesn't fit on any of my shelves, so she sits on top of all my gabus. :( but yeah! i can't wait to get better pictures once i get home