* I was granted sales permission on 09/03/11 by
dakajojo.
* Feedback
* Collection Site
* Permanent Plush/Figure/Etc Sales & Permanent TCG Sales



Click the banner for HUGE stock update & even lower prices on old stock!
Please help me clear out these boxes! There's lots of plush, kids, tomys, gachapon, jakks, & misc goods!
Also have 300+ more BW cards, would love to trade for cards I don't have!

And I have a few things I'm auctioning here :)

Who has been aching for some nostalgic gaming time?
Or maybe you never got to play the games that started it all?
I've decided it was time to pass on my old games!
All from my personal collection, I have been the only owner for all of these (well, red & yellow are my brothers..)!





Important Info!
READ EVERYTHING BEFORE BIDDING!

AUCTIONS ARE OVER! Please give me some time to work out everyone's totals, thank you!

* ALL AUCTIONS END Saturday the 4th at 4pm MST COUNTDOWN

* NO SNIPING - Any bids placed within the last 5 minutes of the ending time is considered a snipe bid and will extend the auction another 5 mins until 5 mins pass without bids.

* Bid atleast $1 increments

* Please ask questions before bidding, if you delete or back out of your bids I will leave negative feedback and ban you from all future sales/auctions.

* Pet friendly home

* If you can't pay right away or soon after auctions end, please talk to me about it first, thanks!

SHIPPING PRICES FOR YOUR CONVENIENCE
* Please ask for a quote if you want different mailing options (or a box) or multiple games.
* Free tracking within the US!

S/H for ONE GB Game is $3 in the US, $4 to Canada, or $6.70 anywhere else in a bubble mailer!
S/H for Snap & Stadium 2 are $3.50 in the US, $5.50 to Canada, $11 anywhere else in a bubble mailer!
S/H for is Stadium, & Hey You, Pikachu! is $8.33 [parcel] $9.50 [priority] in the US, $7.35 to Canada, $14 anywhere else in a box!

Video Game Auctions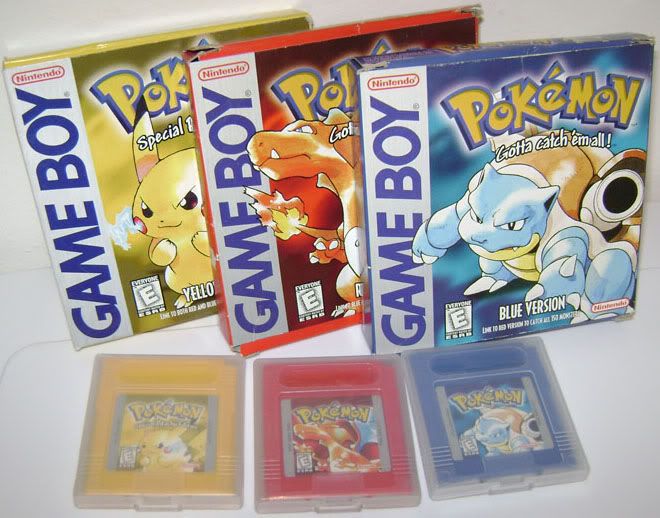 * Comes with all inserts (Red only has manual)
* Red and Yellow are initialed on the back
* Tested & save batteries are still working
Yellow ~ Starts at $35
Red ~ Starts at $35
Blue ~ Starts at $35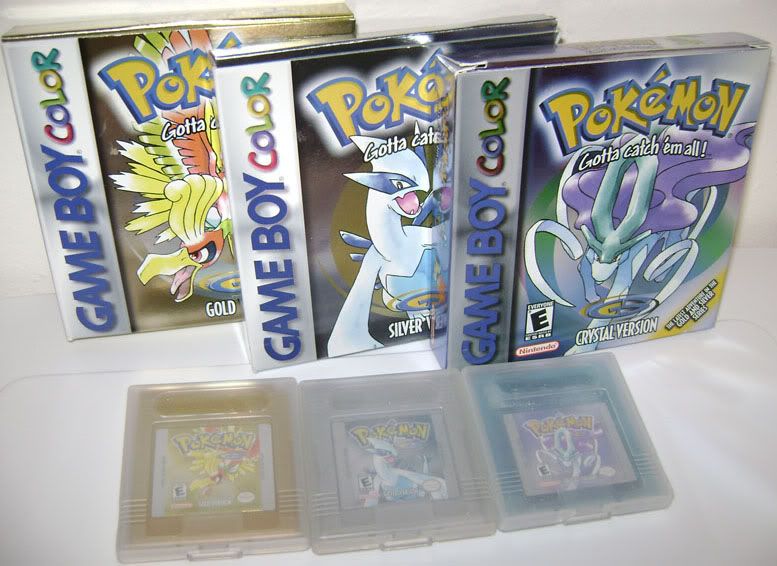 * Comes with all inserts
* Save batteries DO NOT WORK - but you can change them if you know how
Gold ~ Starts at $10
Silver ~ Starts at $10
Crystal ~ Starts at $10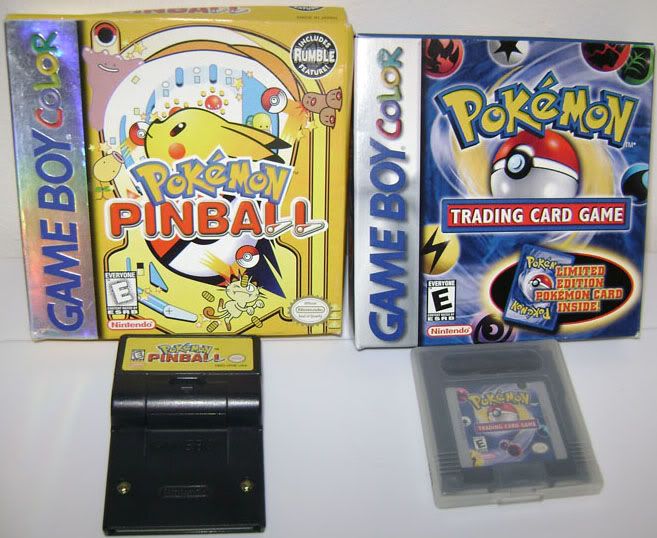 * Comes with all inserts (excluding 'limited edition card')
* Tested & save batteries are still working but rumble function on Pinball -might- not
Pinball ~ Starts at $5
Trading Card Game ~ Starts at $10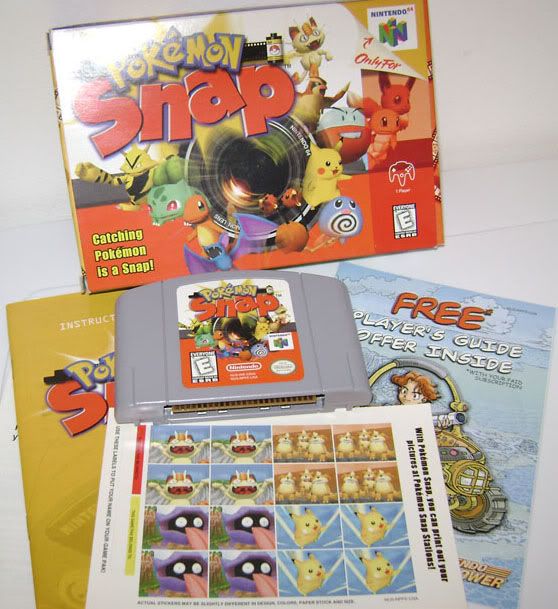 * Comes with all inserts (you know you want those sweet stickers)
* Tested & appears to be working great
Snap ~ Starts at $10



* Comes with all inserts
* Tested & appears to be working great
Hey You, Pikachu! ~ Starts at $25



* Comes with all inserts
* Tested & appears to be working great
Stadium ~ Starts at $15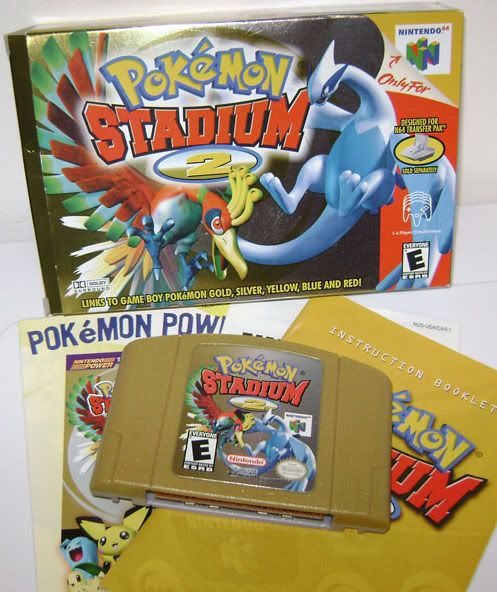 * Comes with all inserts
* Tested & appears to be working great
Stadium 2~ Starts at $25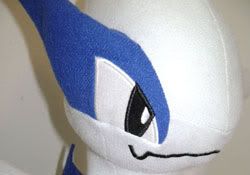 DX Lugia Plush Auction

12" DX banpresto plush. Very cute and in good condition. ~ Starts at $20


Will be doing a collection update in a few days when I post auction reminder :)