Hey guys! Another pretty direct sales and customs post from me. Only this time featuring a 15% off sale in my shop! :D Now throughout all of August you can save 15% off your final total purchase at Chaos Counter! So don't let it go to waste~ Click on the banner below to be transported to the shop, or click on the customs banner/look under the cut for custom information!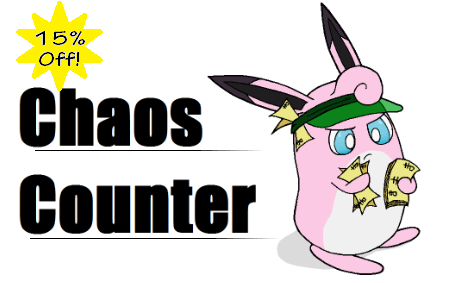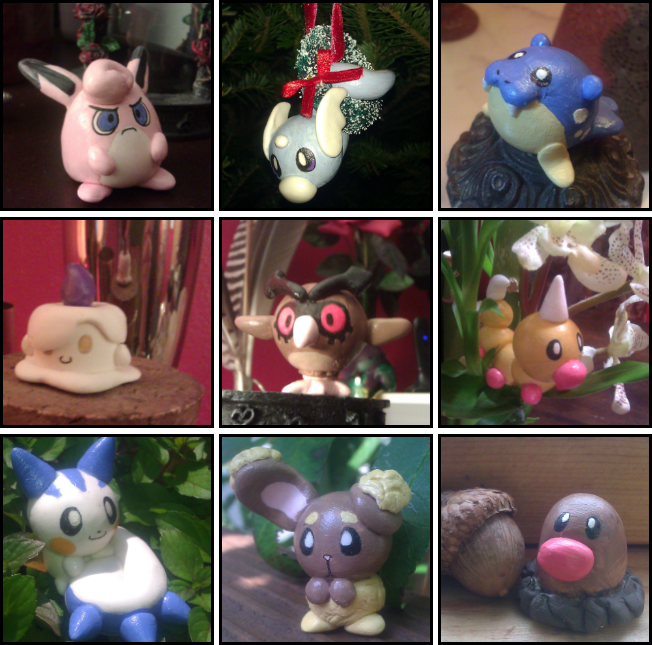 I received sales permission on December 20th 2011 from
entirelycliched and my feedback can be viewed here.
-Figures vary around 1-2 inches in height.
-I sculpt using Crayola Model Magic.
-Although figures are /usually/ finished in 1-2 weeks, please allow up to 4 weeks for me to finish! Thank you!
-I ship from NY, USA. Base price does not include shipping.
- *Figures will now be shipped out in small boxes as a precaution to prevent damage during shipping. While I cannot be held responsible for any damage that occurs during shipping, I will do my best to prepare your Pokemon for their trip!*
-Please don't ask me to do shinys! I only do them under special circumstances, usually for charity auctions!
Prices start at $11 and then either go up or down based on complexity! Please feel free to ask for quotes!
SLOTS:
1)
tenshihikaru86- Flareon
2)
youngsterjoseph - Alt. Colored Rattata
3)
4)
5)