Finally posting some pics, I got some of this stuff last month but with my new job and my internet down, there's not much I could do.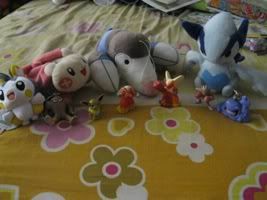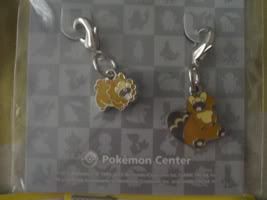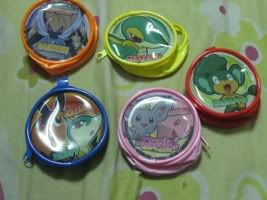 Front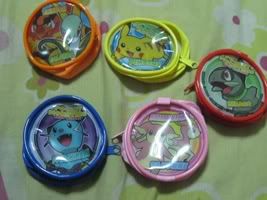 Back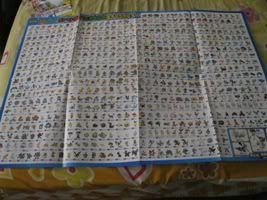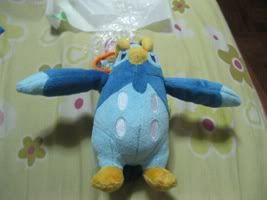 Emolga Type Focus and Bidoof line charms from gsc_fanboy *these are the first charm I ever got, they are awesome, shiny, beautiful and I didn't know why they were so popular :o I'm gonna start collecting them now*, there's also a pretty Type Focus clearfile but I forgot to take the pic. Loved Lugia pokedoll from colourdelusion and BK keychains from fiztheancient. (I'm currently looking for the others). Lovely Drilbur and kids from nagaineko. Plusle and Tomy figures from Mew_luvz_mewtwo (I'm looking for the matching Minun). Pins from shiningmew. Stickers, huge poster and mini pouches from ebay. Scraggy, Pikachu and Oshawott from GA run by Godudette and Orangey_blue, I'm really happy with this plushes :D Deoxis and latios from Poliwhirl.
I also won this Prinplup from a GA but I can't remember what GA was, I can't find it anywhere, please, if it was hosted by YOU, tell so I can leave you feedback :)

Mini-grails here
They're not really rare or expensive, I just fell in love when I saw them and finally I could buy them :o They are Scraggy clearfile and a big leissure mat



Front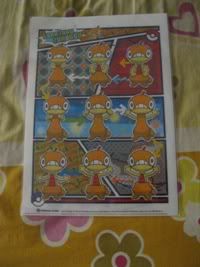 Back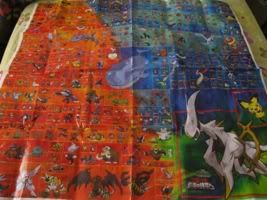 And finally, I got this Amada stickers from raichu_saana as I'm collecting Hyper Stickers from 96, 97 and 98 which are the firsts that came out. I made a list of the missing stickers but I can't find it xD. I'll post it soon.





Main Oshawott collection update coming soon :) Thanks for looking, my pics are crappy, I'm a very bad photographer, sorry about that :(