Sniff? Bark!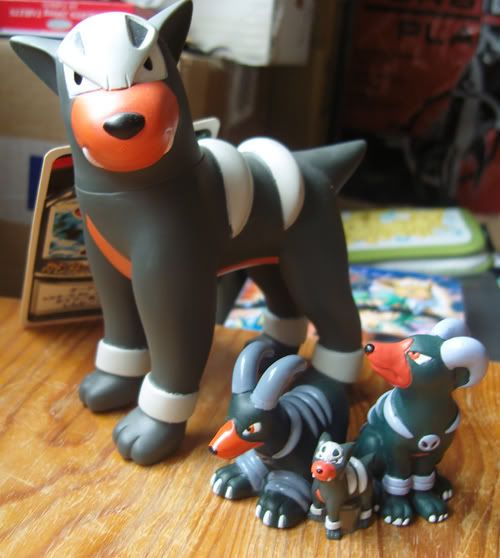 Anyone got any dark puppies to sell? :D
I'd also love to know what else is out there besides the kids, blok's and zukan.

I'm also doing a small sales. I have a big update waiting in the wings but I'm starting a job, and I'm afraid I won't have much time on my hands for the next two weeks e_e

Terms Of Sale;
- I will ship internationally, prices DO NOT include shipping, and this will be given upon interest.
- I will accept PayPal only, e-checks and CC welcome, all fees will be added in with shipping.
- International buyers wishing to pay by Money Order must find a middleman/deputy to receive the money. I cannot accept them.
- I accept personal cheques from the UK only. Concealed cash is also accepted in pounds sterling, but at the buyers own risk.
- I will hold items on a case by case basis, if you do not respond within the hold time your items will go back on sale or they will be given to the next person interested. My word is final.
- I reserve the right to ban people from my sales, or refuse to sell an item.
- I may haggle, but keep it fair, and I will ignore your offer if someone else wants the item at full price.
- I will not take artwork for items at this time.
- I may take trades, ask!



The two remaining complete zukan I have left! I want them to go to good homes, so they're now $3 each
(these next ones are all Full Colour Stadium Figures, and priced by way of 'How much I want to let go of' XD)
Clear raichu: $7
Jirachi: $4 ea
Entei: $6
Double pika (clear and non, red base); $4
Electrode 'beads': $2 ea
Suicune: $7
Fartachu: $4
"Volt tackle" clear pika: $5
Clear 'stacked' chansey: $7
Clear mew: $10
Groudons: $4 ea (all have flames)

Snorlax: $3 ea

Hitmonlee/hitmonchan: $1 ea (take them, plleeeease)

The rest of the images that I'd put up in preparation for shop update are

oveeer heeeeere

~. My friend is going to be wondering what the heck I'm doing with his bandwdth!! xD

Look through if you care to and if here's anything you want, tell meh and we can work something out ^o^

As always, everything can be combined with items from

My Shop

!



As a further, everything bought/traded/deputy'd to date has been sent out. Look out for your items peoples. And as another aside, those of you who have already got packages from me, please leave me feedback on my feedback thread. Likewise, if I haven't left any feedback for one of you, let me know here and I'll go leave it for you. Thanks guys! :D