It's been awhile. Again. But I return offering new and strange things I sorta got hooked on making. Hopefully you'll find them as fun as I do.



The base price for a pony like these is 40. (by the way, all these already made gals are for sale on my etsy, and are one of kind, click their picture to take your to their sales link)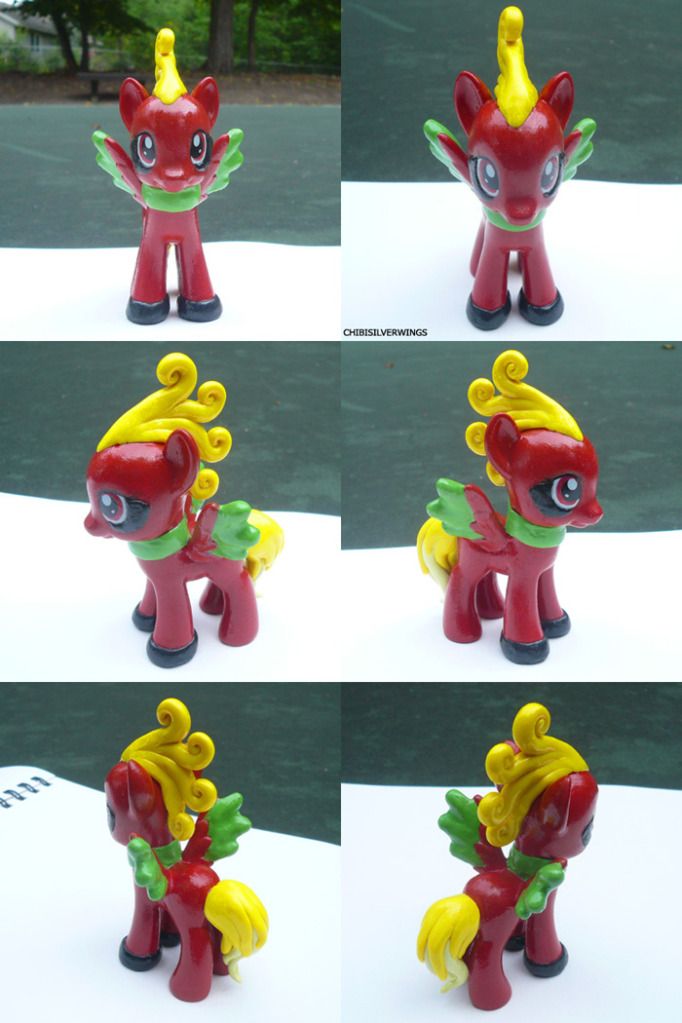 If it requires me to paint it like I did with Ho-Oh here (meaning it's not in the color of any of the mane six purple, light blue, pink, yellow, white or orange) then add 5. Most ponys will cost 45. If you're after a really fancy attachment, like giant wings or something, then I might add in a few more dollars, but most will not require that.

Shipping would be 10 in the US and 18 to anywhere else. At max, they take me 3 weeks to have finished and shipped. Usually your wait will be more like 2 weeks before they're in the mail. If you've got any other questions, feel free to ask them.

If you want to order one, please tell me:
- What type of base pony (normal, pegasus, or unicorn)?
- Which Pokemon/Character you want?
- If you have any specific design elements you want like type of hairstyle, long horn, special hoofs, color of the mane or anything like that, if not I'll interpret the Pokemon and design a pony.
- Cutie Mark (defaultly I have none, I'm still getting the hang of doing complex paint work)?

Sales permission grandfathered over nyah.