It actually says "Paid" not, "Paw" but we'll forgive Mina for her intrusion.
Nice "signature", random Noppin worker.




Whoo!




Now to group and test! ..This is going to take a while! (I know these two aren't grouped, just showing what I'm gonna do)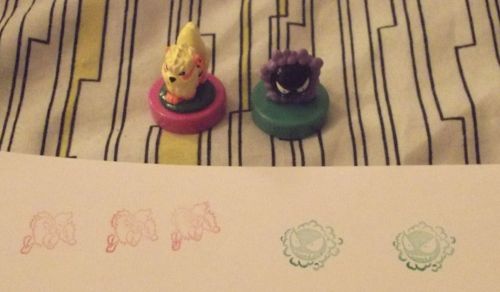 As I said earlier in the week, I will be unable to start mailing these before Sat the 8th of September due to travel commitments. I will hopefully get a payment post, and more photographs tomorrow though.

If anyone would like to live vid chat with me and my kitten whilst I photograph stamp tests, I have Skype, and a long night ahead.