Today I come with a sales mostly just to clear out the leftovers at discounted prices, but I am also offering 2 commission slots up for grabs. I'd come with new designs, but I'd like to clear out what I've still got as well as I'm kinda caught up with the next batch being a group of Vees so details are all below the cut!
Rules and Information
I got sales permission from Lineaalba in March 2010 and here is my feedback page: http://feedback.pkmncollectors.net/feedback/view/nightmare_chan2/
I come from a smoke free home but I do own three cats! Just so all the kitty allergic people know~ ;3
It is $3 to ship any of the blankets in the states while $5 for international.
All community rules apply! <3
I have the right to refuse service to anyone, especially if you have poor feedback.
Paypal payments only, and payment is due in 24 hours please. Backing out of a sale will get you a negative.
Once a package has left my hands, I can't be held responsible for what happens to it on it's adventure to your home. Though I have yet to have a damaged packaged or a lost one! <3
"Will you make these pokemon again?" For the price of $20 before shipping, yes I may repeat any of these Pokemon for you. <3
Now that all that is said and done shall we get to the goods? ;D
*** POKE BLANKIES FOR $10 ***
Each blanket is made from cozy snuggle flannel, with threads from coats and clark as well as sulky! They generally measure 7.5"x6.5", with Victini being an inch or 2 smaller. Each were designed by my best friend, Winterjellybean, and I while I digitized, embroidered, and sewed them up! They are perfect for hand towels, burp rags, but more importantly they are lightweight and easy to display in any collection. Below you can see a close up on the pokemon for each blanket, then the front and back to get a better look. The Keldeo have a light blue backing - the natural light dyed the colors on my camera.
Each Blankie is $10.00 before shipping!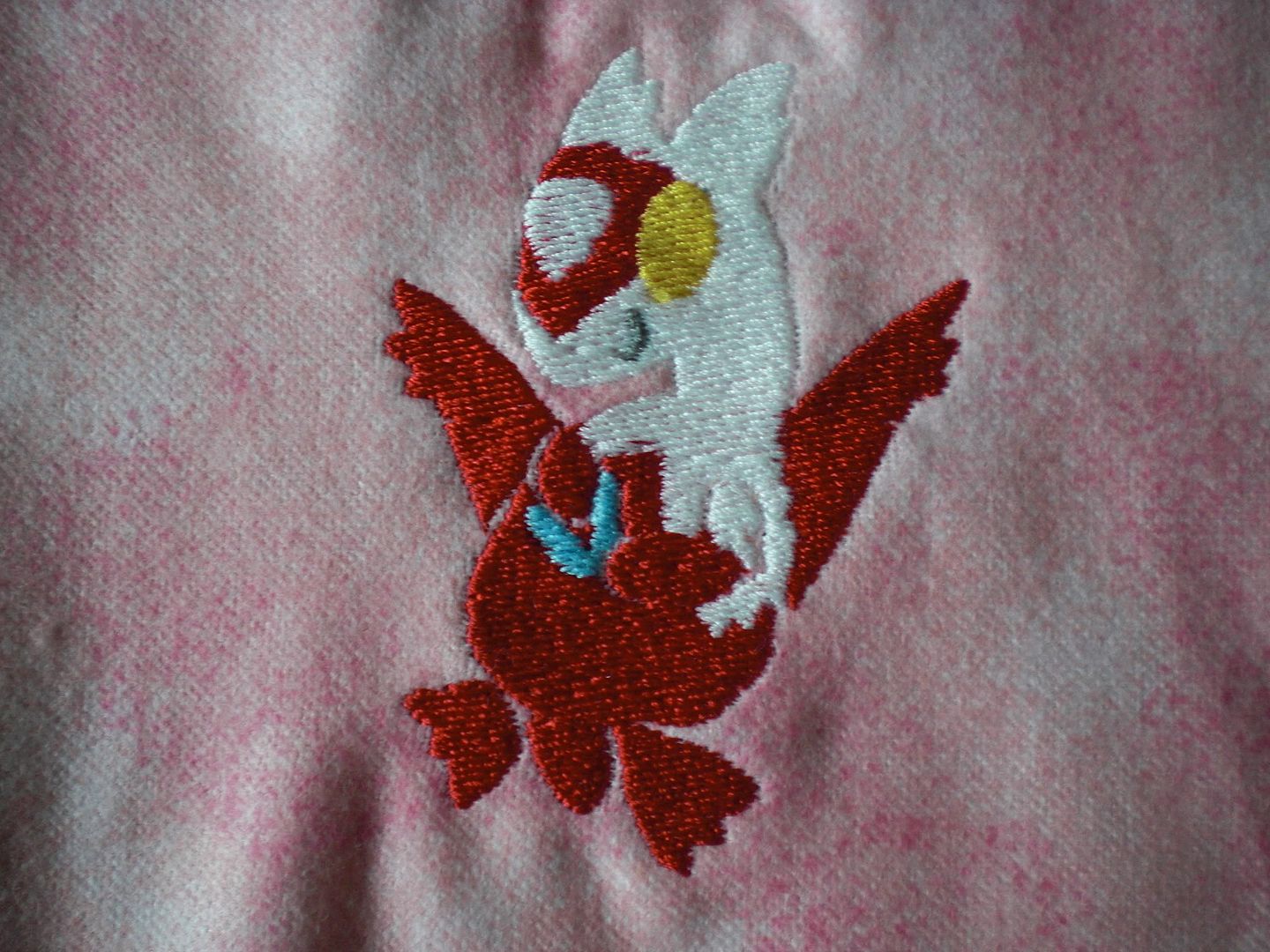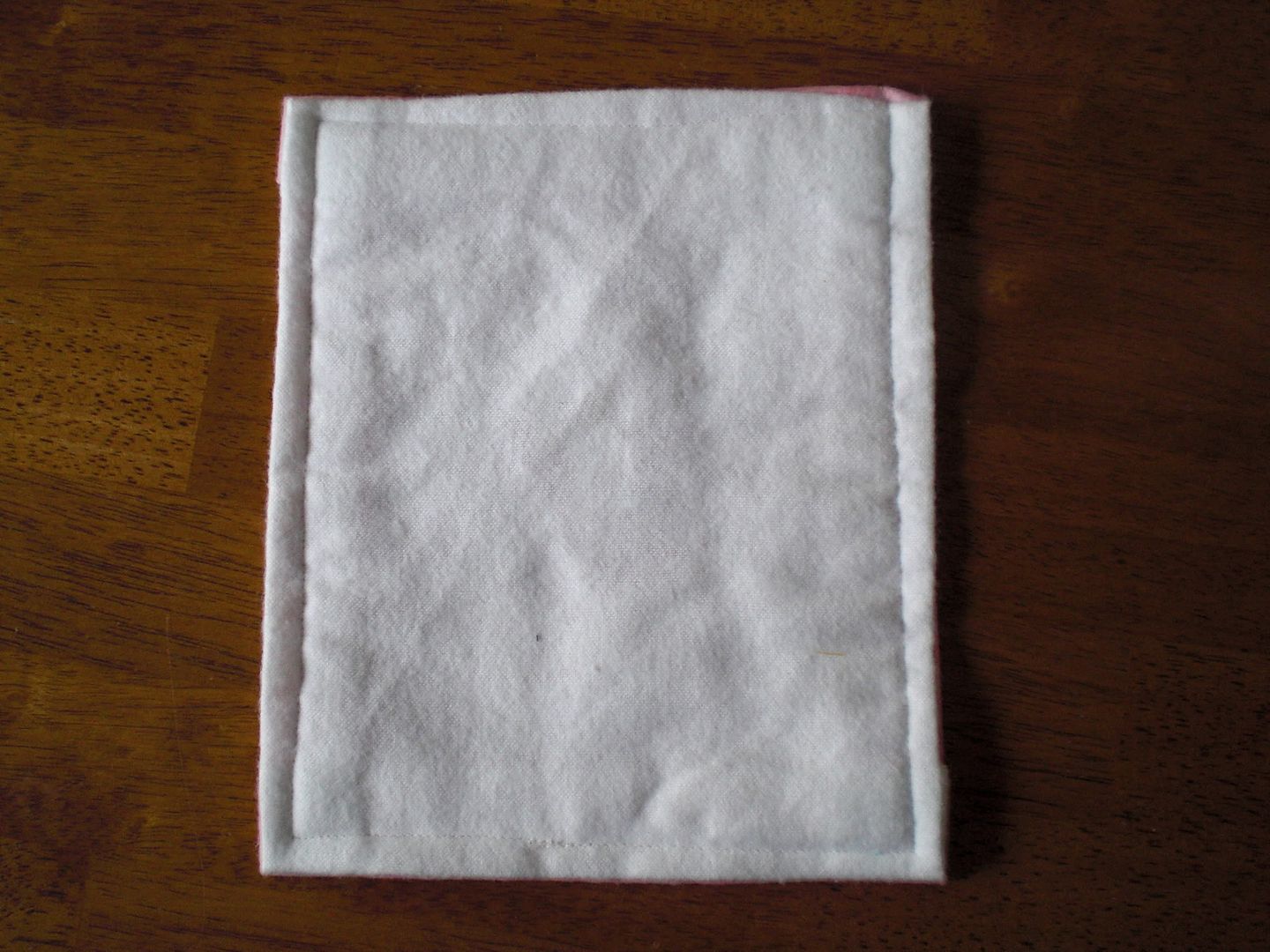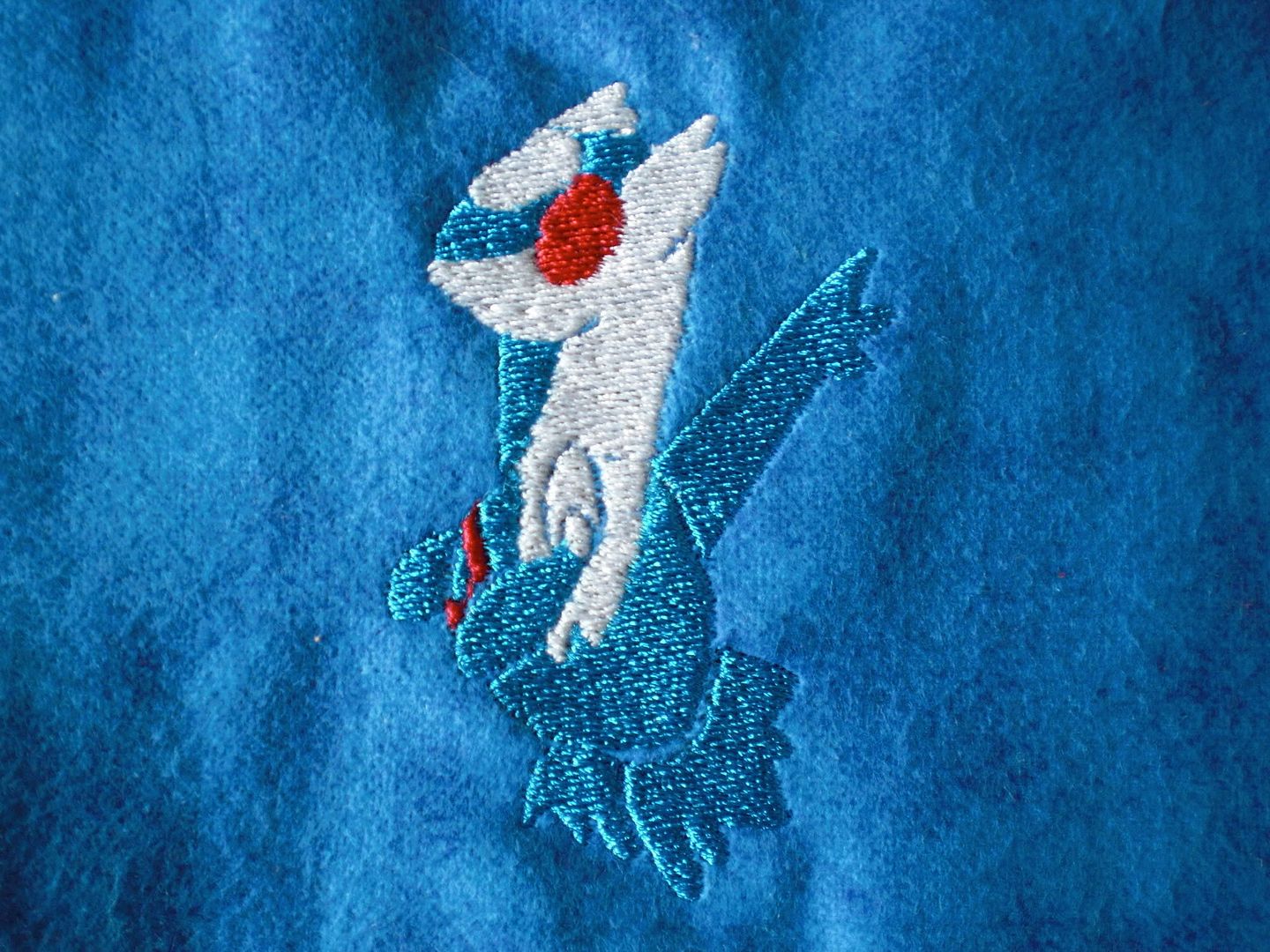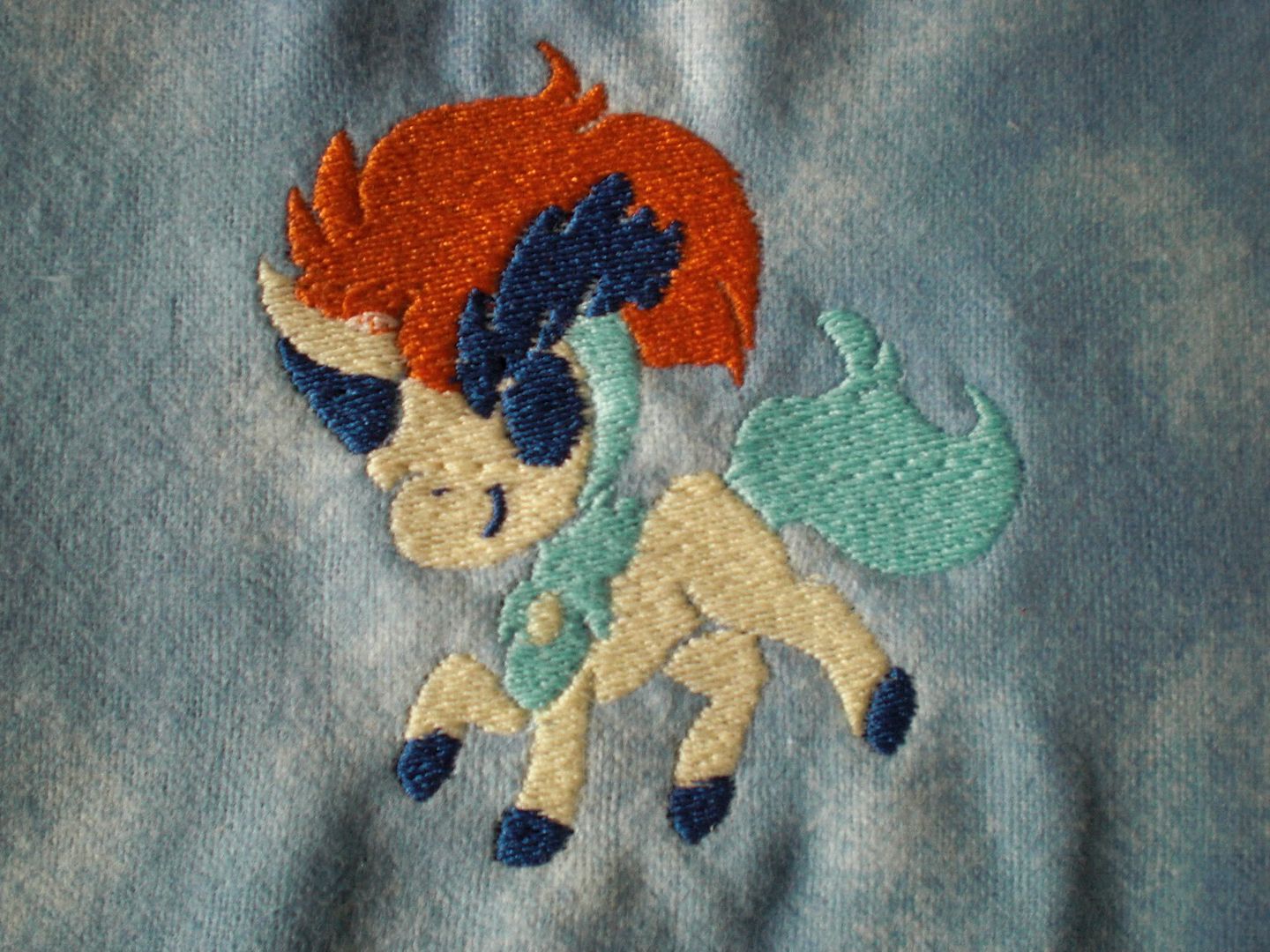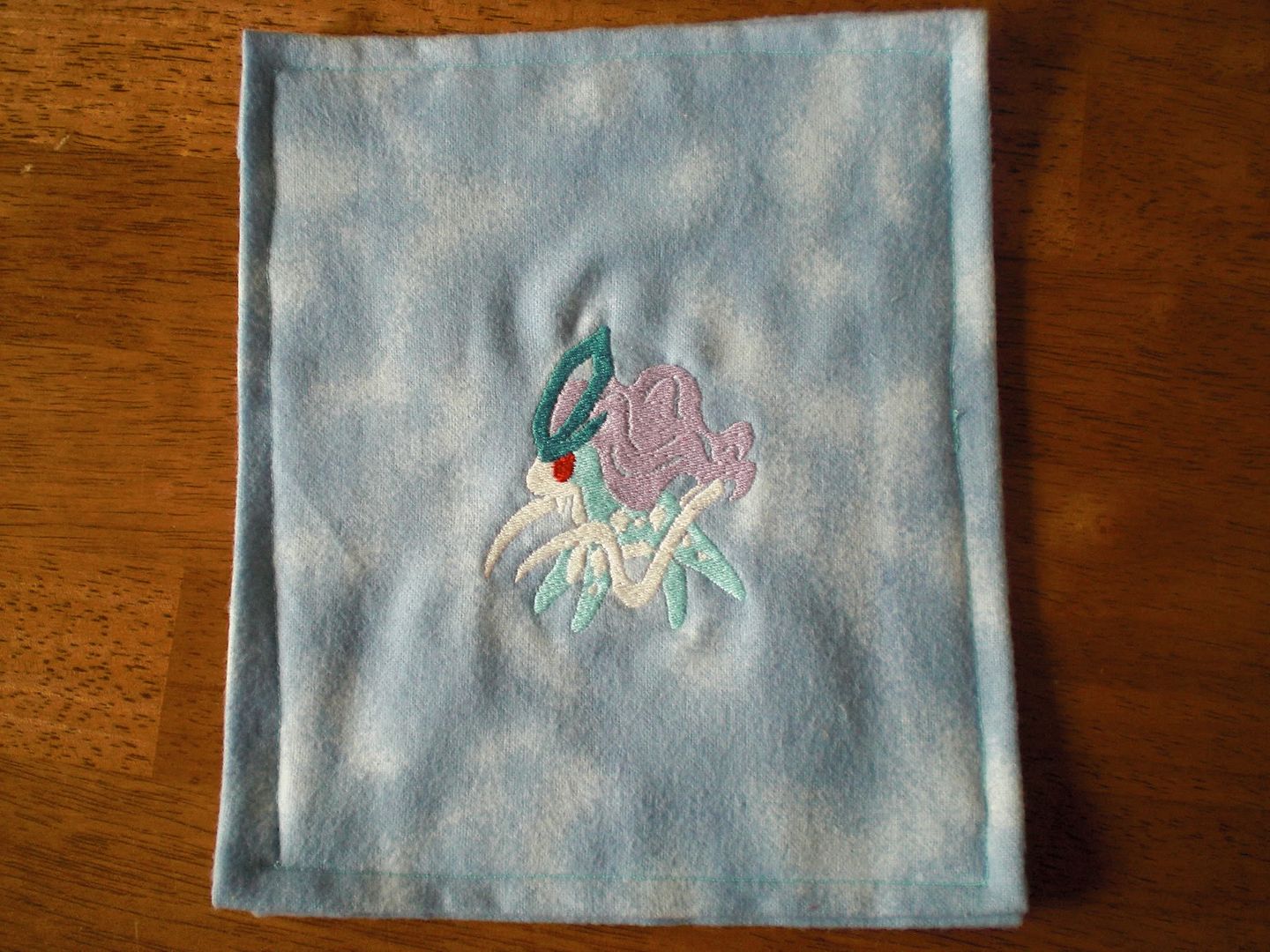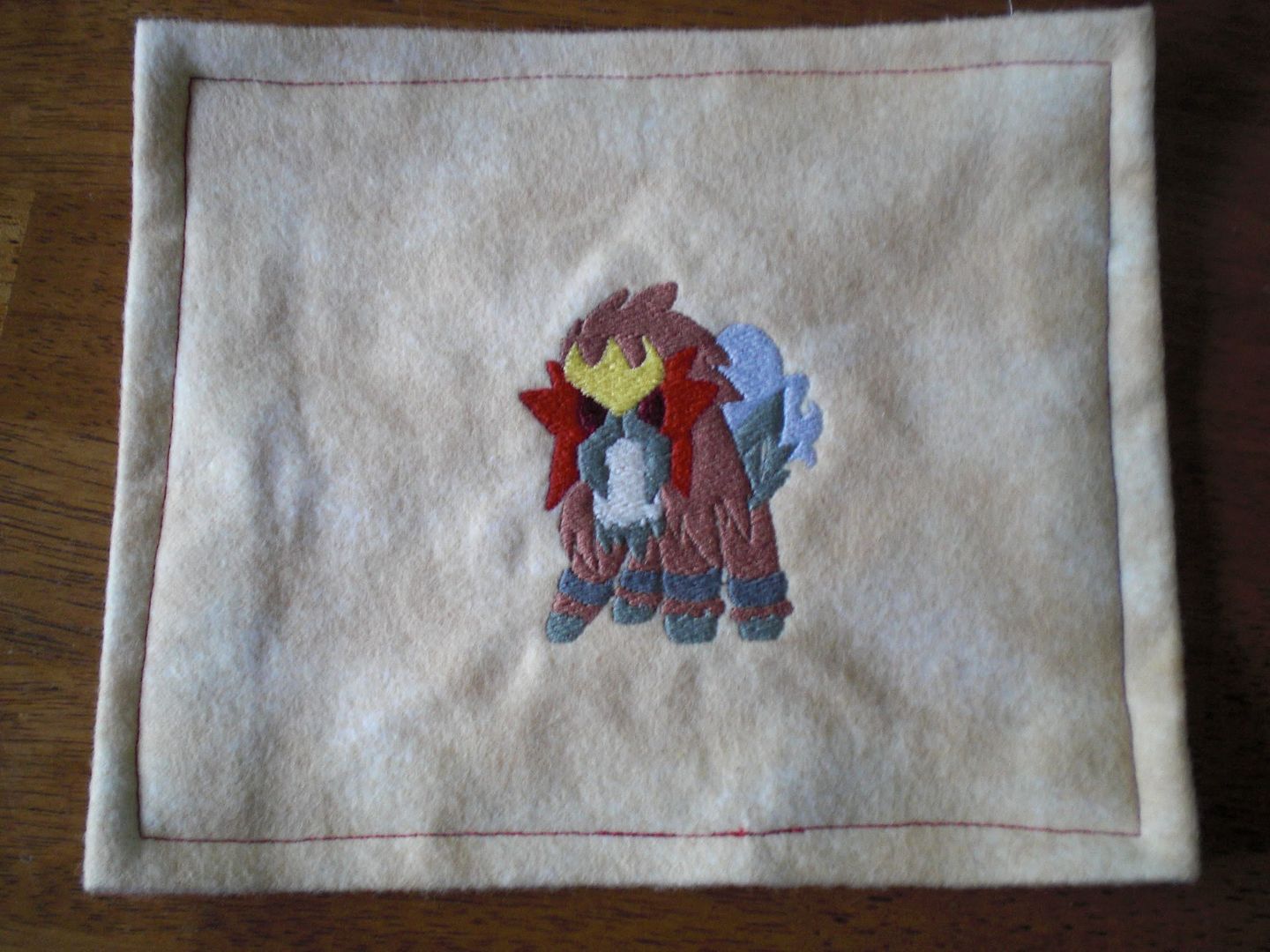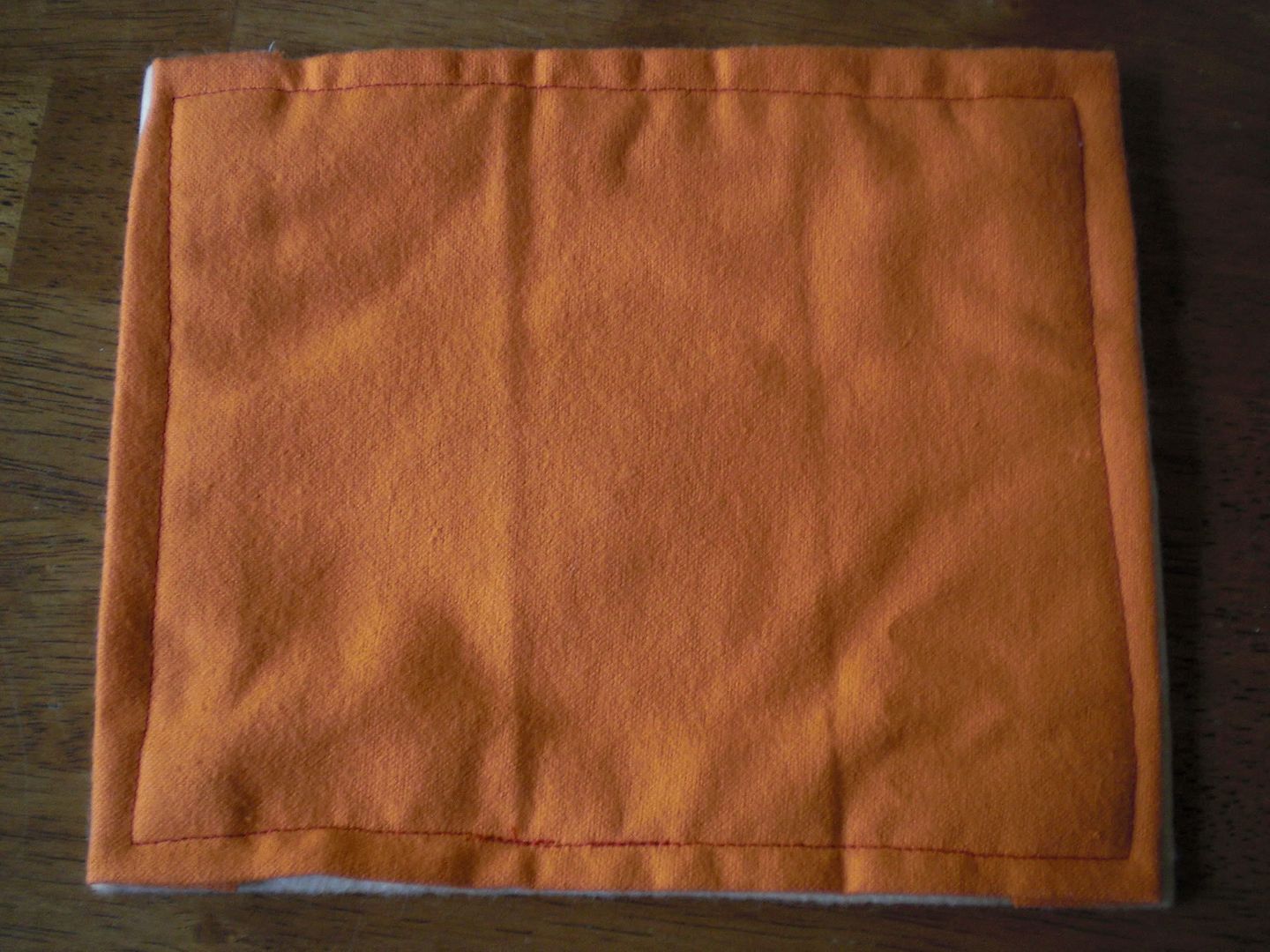 *** POKE BLANKIES FOR $7 ***
Each of these blankies is $7.00 before shipping! Buy Snivy, get the shiny Snivy for $3.50!
SOLD: Ninetails, Shiny Absol, Mew is pending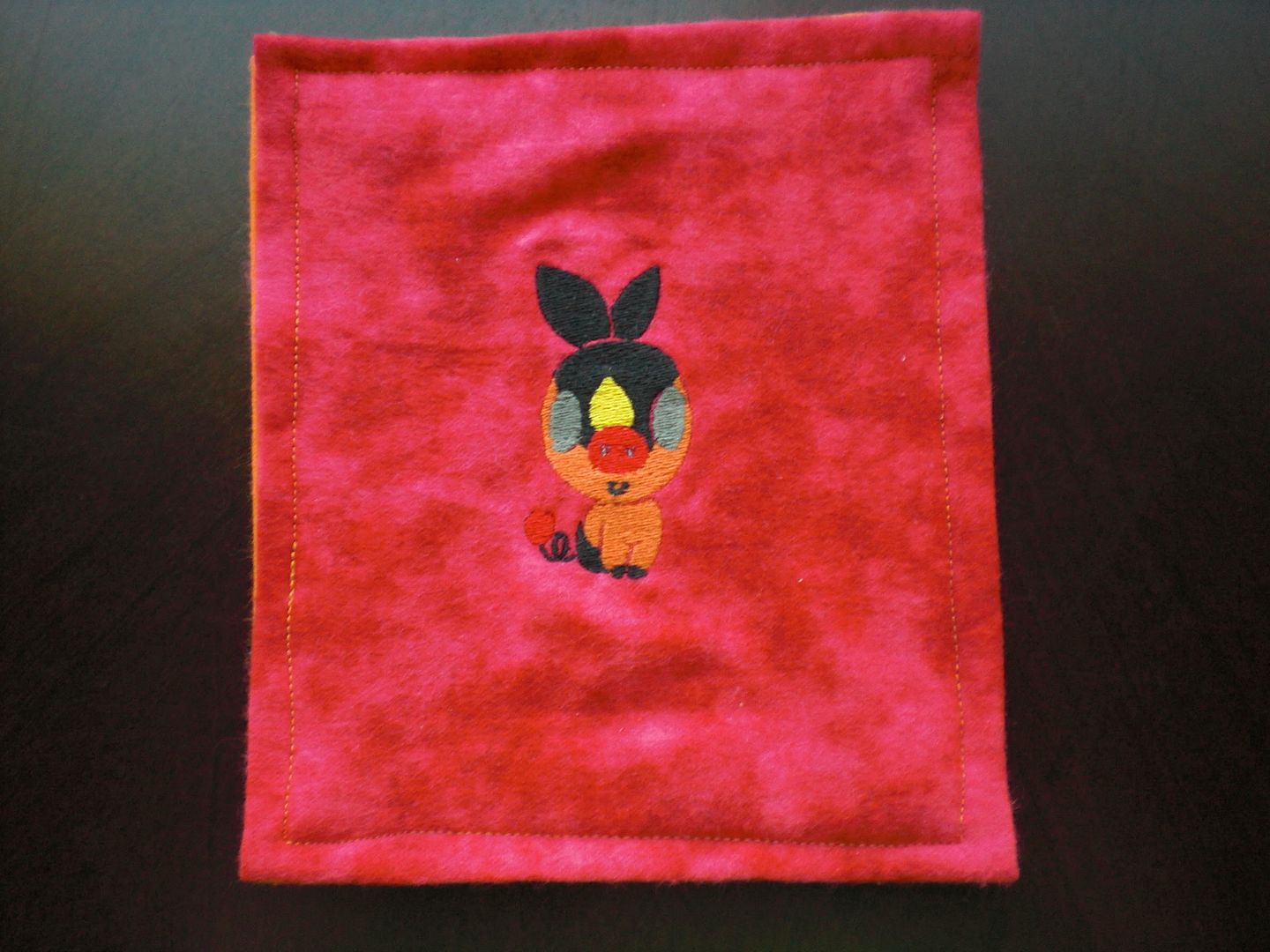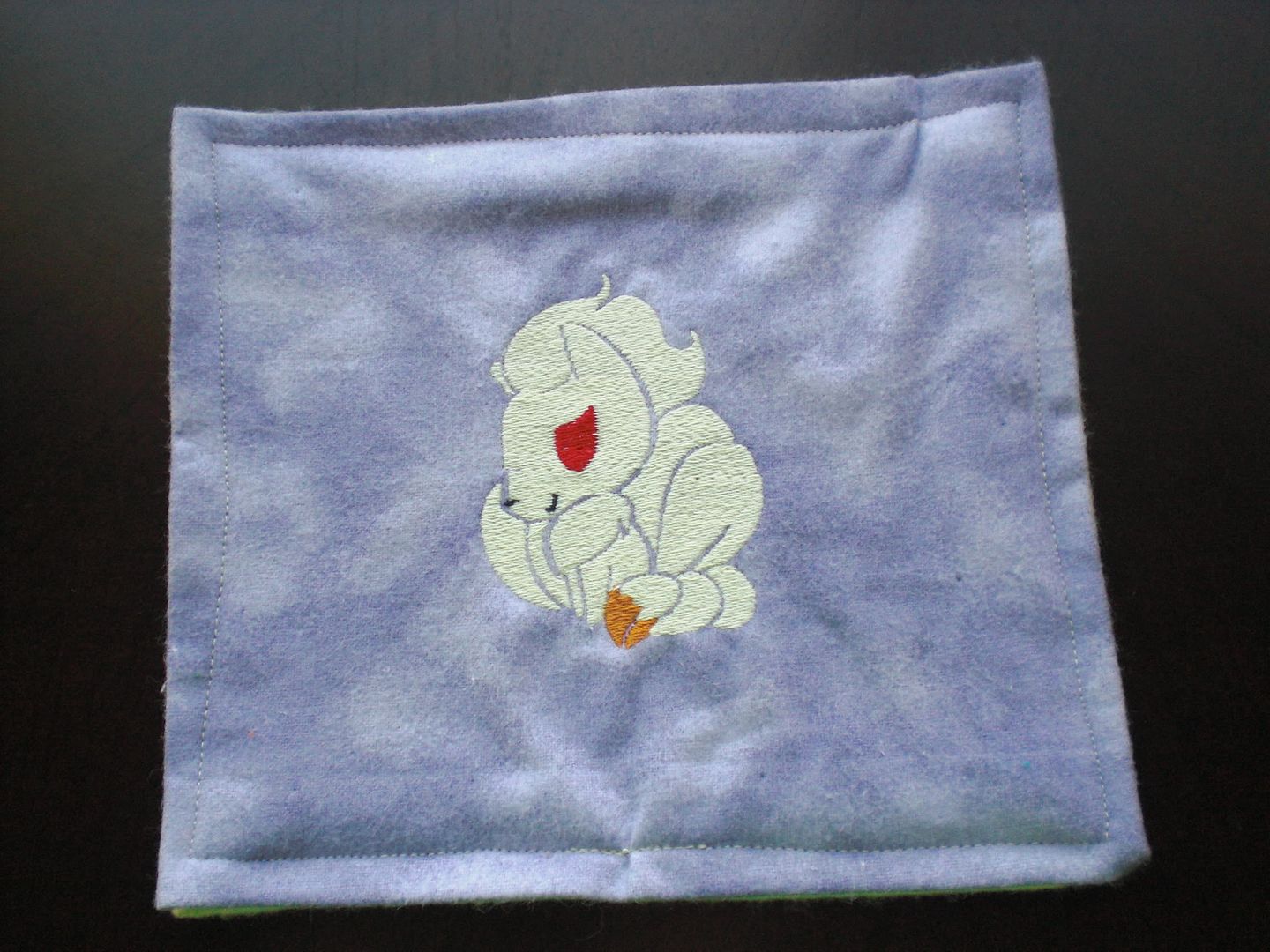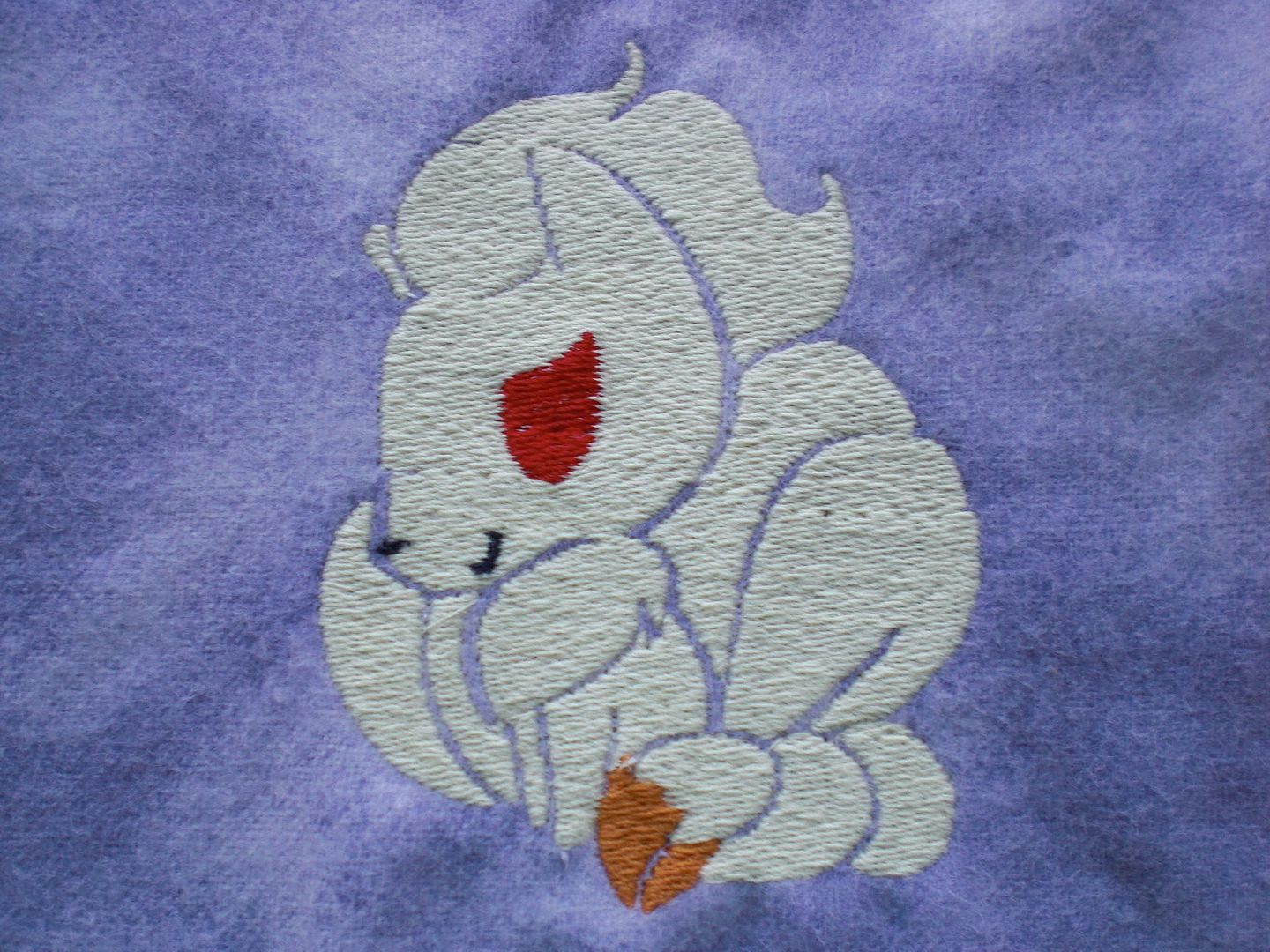 *** POKE BLANKIES FOR $3 ***
SOLD: Zorua, Deerling is pending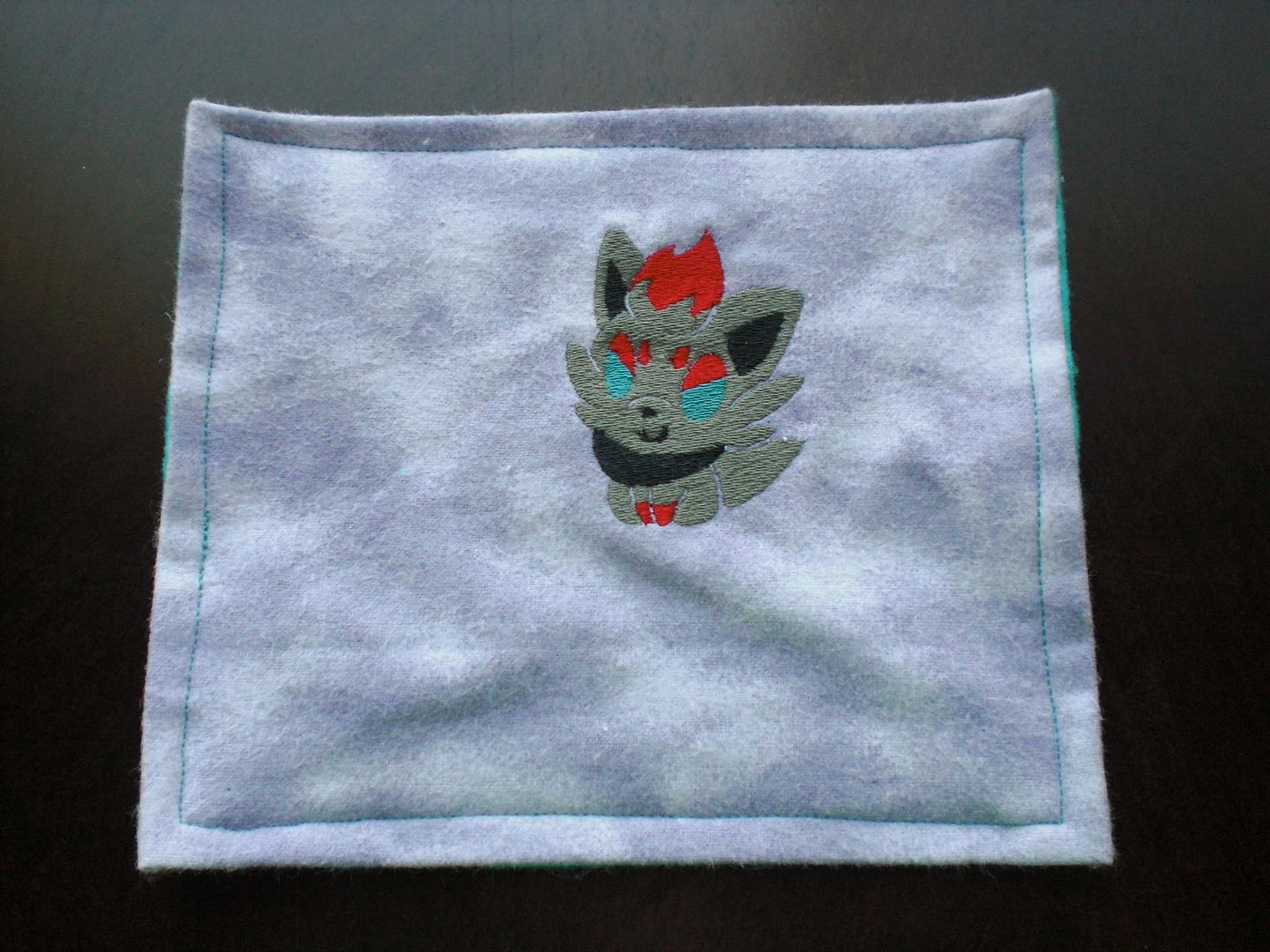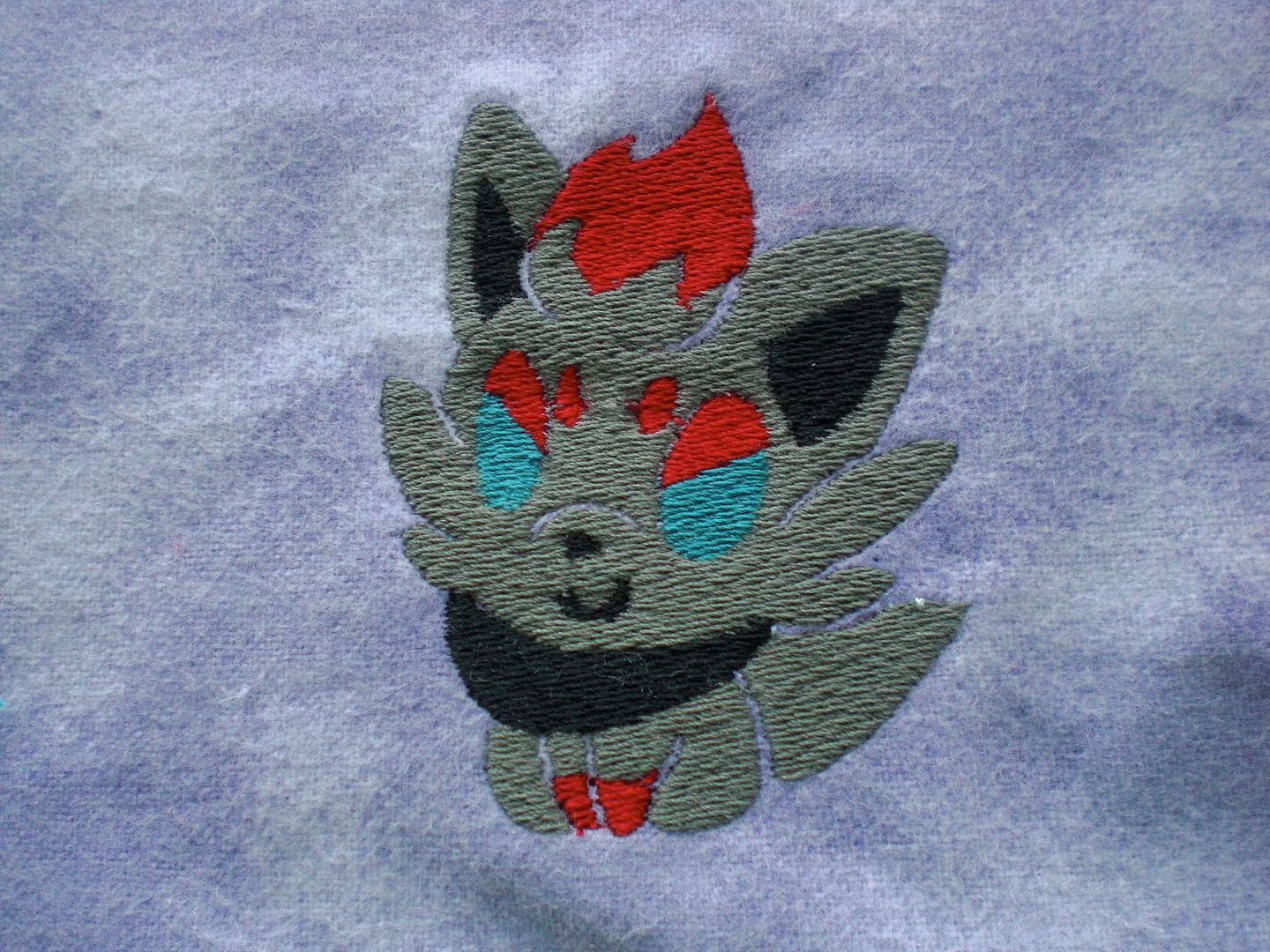 Rules and Information for the Custom Slot Offer:
Here's a glance at what the last winner got for their custom: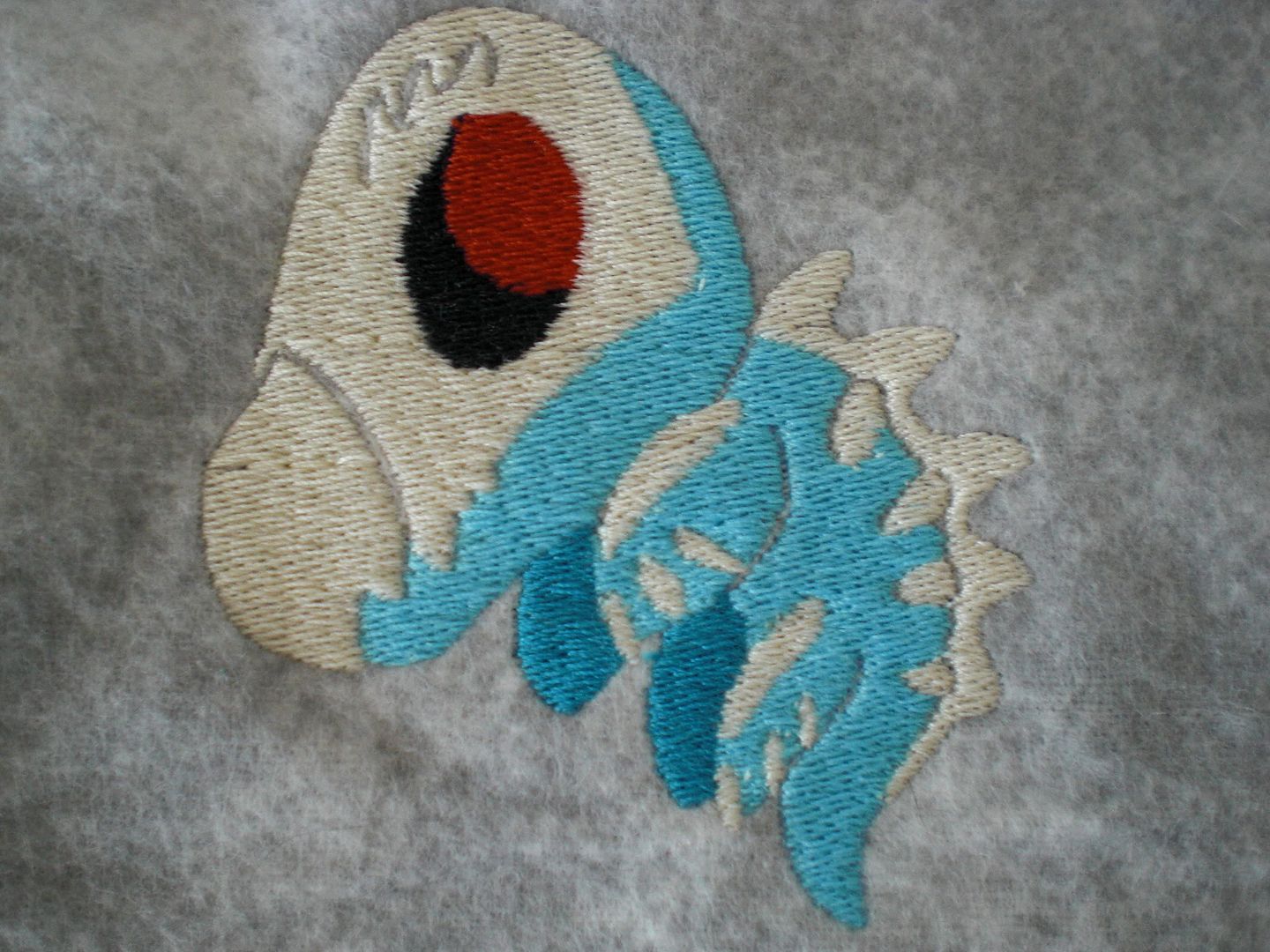 The rules above apply for shipping and the general things about working with me~
I am not currently going to be offering anything other then Pokemon HOWEVER Pokemon with custom OC features such as a scarf, bow, etc. are alright as long as it's something relatively simple.
The artwork for the blanket will be the same featured with the above Pokemon- solid color large round eyes are all I am offering. Detailed Pokemon can and probably will be simplified because the designs are chibified and small for my machine to work with.
I am not perfect. I am still new to this, so please have patience and understanding when working with me. Sometimes there can be gaps between the embroidery sections which can look intentional or part of the style. It's not in my control, so when it comes out like this I won't give it another run through. A few cenimeters isn't worth another $10 in supplies and another 3 hours of work for me:

http://i577.photobucket.com/albums/ss220/GottaDressemAllAS/010-2.jpg

http://i577.photobucket.com/albums/ss220/GottaDressemAllAS/013-4.jpg
HOWEVER if the gaps are really that drastic and concerning for me, I will go ahead and do another run through so it doesn't end up like this - that way your Oshawott doesn't have an arm sprouting through his chest!

http://i577.photobucket.com/albums/ss220/GottaDressemAllAS/003-3.jpg
I have a wide variety of fabrics already at hand, from prints to solids and I will load them up for you to pick! This slot comes with glitter flannel for backing, though some colors are unavailable so please always be ready with a back up. You will also get tinsel for the shiny stars on your custom like the blankets above! :'D
It will take me sometime to work on your commission. These were done fast because everything was almost completed before the last group - I will keep you updated every step of the way but please have patience for a girl who has a busy lifestyle! ;D
By winning I will be assuming you have read through all this, understand, and agree to my terms. This particular custom is exciting for me to take a commission for, but as it's my second time I need to be thorough that I'm dealing with someone who understands my rules. I will expect you to tell me your favorite Disney character when I give you your total so that I know you're ready to let me work with you. ;)
Auction starts at $20 and ends Tuesday, the 11th, at 6 pm PST~ <3
OR YOU CAN CHOOSE TO BIN.
The BIN price is $50, however once someone applies a BIN that slot is immediately filled and the auction for that slot is over.
To apply a BIN simply comment in the auction slot with "BIN!" and I will cease the auction for that slot, regardless if someone has started it or not. :)
Thank you for checking out my auction and sales! <333