So a few days ago I made a collection update post, but what I forgot in it were the things I wear or use on a daily basis so here they are.




My first pokemon T, then followed the rest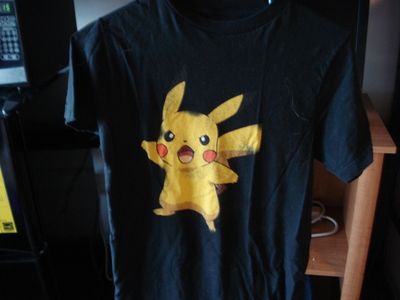 Alright these three items above I got at the same place. Pikachu wallet was such a good investment (Plus the one I had was falling apart). I get so many comments when I whip it out. XD. These all came from a side shopping trip near a convention.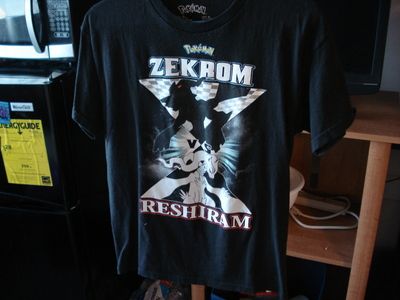 Zekrom and Reshi T. I finally found one! At shopko non the less, (In the little boys section, had to get an xl so it would fit me) at another side shopping trip near the same convention as above (I basically bought all pokemon stuff at that con)


Great find. My best friend found this a Goodwill and I just had to go and get it, since three out of the four pokemon I collect.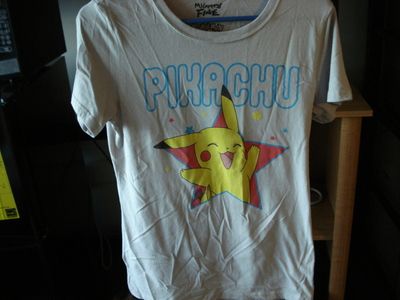 So this one I got for my birthday from my parents.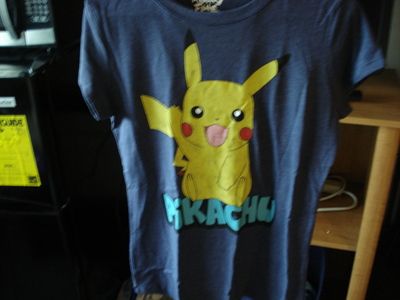 And this one my mom got me when we went tennis shoe shopping before I left for college

And last but not least.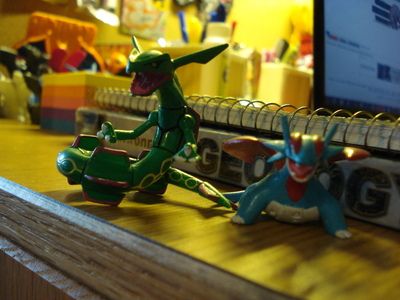 Rayquaza and Salemence Tomys. Now I have four dragon Tomys. Charizard and Gyarados in cluded. Horary for open mouthed Dragons!



Plus I made my first pokemon paper thingy. (I really have no idea what to call it.)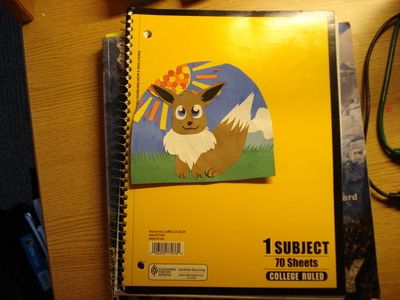 The camera sort of takes away from the cool layering effect the paper gives the piece.



So this was my first of these and I do plan to do more, but does anyone have like any tips on making these? Since it was my first try there was a lot of trial and error, since I really didn't want to draw on the paper. Also do you recommend that I brush a layer of glue on the front of the piece so it doesn't fall apart or no?