Hey guys, just a small sales post, because something BIG has been added in there.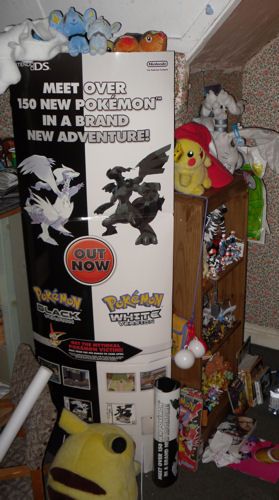 This, the GAME B&W Standee. Please go to StormBlaze Sales if interested, it didnt sell on eBay, so I'm wondering if anyone here would like it. I also have a few things in there that need to go =3




Also sooooooon I shall post a big collection update, as my partner has just moved in, he has a fairly large Pidgeotto/Pidgeot collection.