Last stitch effort to make some extra cash before NY Comic Con, I'm offering up custom slots and pre-made pieces. Click the banner or under the cut for slots and information! :D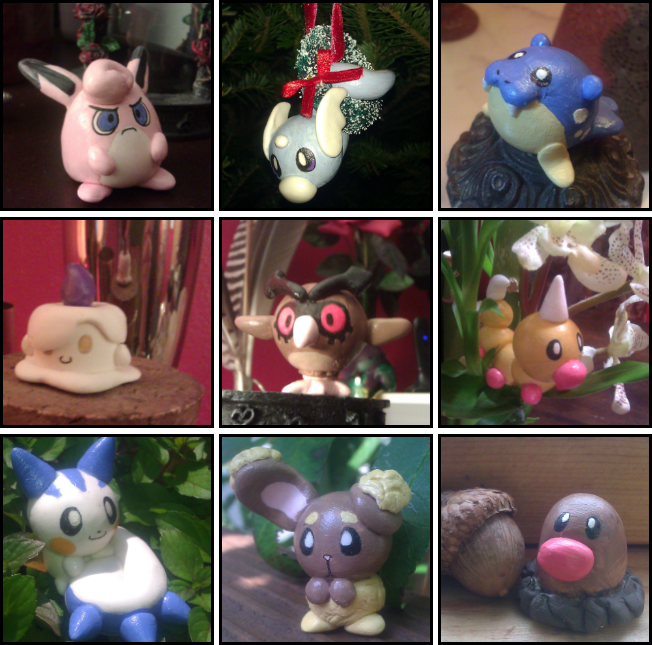 I received sales permission on December 20th 2011 from
entirelycliched and my feedback can be viewed here.
-Figures vary around 1-2 inches in height.
-I sculpt using Crayola Model Magic.
-Although figures are /usually/ finished in 1-2 weeks, please allow up to 4 weeks for me to finish! Thank you!
-I ship from NY, USA. Base price does not include shipping.
- *Figures will now be shipped out in small boxes as a precaution to prevent damage during shipping. While I cannot be held responsible for any damage that occurs during shipping, I will do my best to prepare your Pokemon for their trip!*
-Please don't ask me to do shinys! I only do them under special circumstances, other alternate colors are okay though!
Prices start at $11 and then either go up or down based on complexity! Please feel free to ask for quotes!
SLOTS:
1)
slowwwgirl -Sleepy Slowpoke On a Rock (FINISHED!)
2)
kitzune -Pokedoll Minccino (FINISHED!)
3)
4)
Now onto premades!
Cyndaquil- $9
Spheal- $12
Sleeping Larvitar- $8
Driftloon (Poseable arms)- $6
Hoothoot- $12
Minccino- $12
Diglett- $6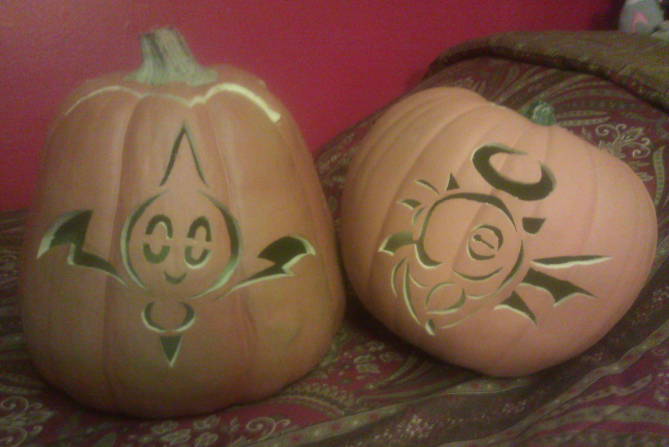 Reuseable Pokemon Jack-o-Lanterns! Featuring Rotom and Shedninja- $15
(Note: Not to be used with real flame candles. Electronic Candles ONLY.)