Yesterday was my birthday and we went to a local annual comic con here in Wales :D A few celebrities come along as we can get autographs and things and it's really good because we don't have anything like that here! There's always a ton of stalls there selling things and one had a box marked 'Pokemon figures £1' so I had a look through. There was a fair few kid figures in there and a lot of other ones but I only picked up a few I could be sure were legit and that I thought were really cute :3

Does anyone have any information on them? I like to know the proper names of things so I can look up information but I'm unsure with these. I'm guessing the Squirtle is a possible light up keyring, the Pika kid is called something like 'Pikachu with little pikachu on head' lol and I want to say the clear Mew is an attack kid, either that or it's dancing lol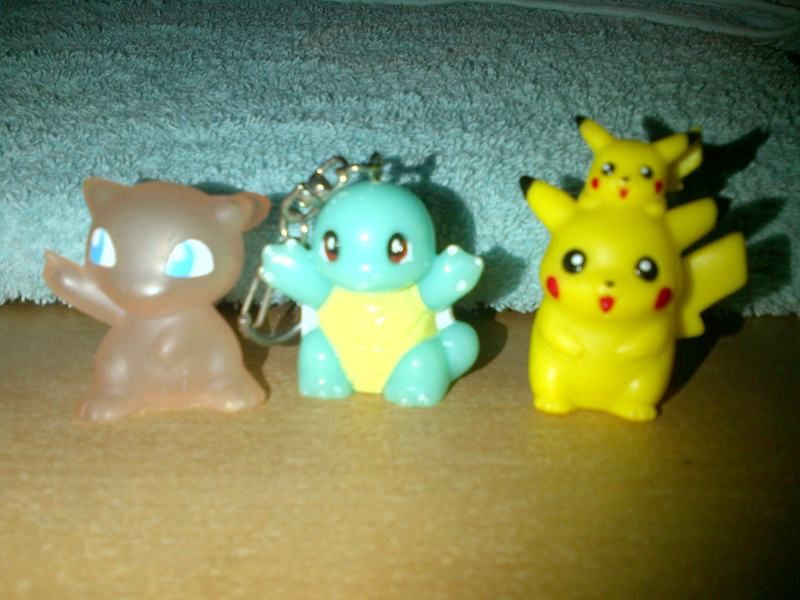 And here is the gold metal Bellossom figure I got from Caffwins GA a few weeks ago! She's so pretty but I'm so bad at taking pictures of it this was legit the best one I took haha!