Hello everyone! Hope you all are doing great, I bring you another GA and co hosting with me is the great
areica96!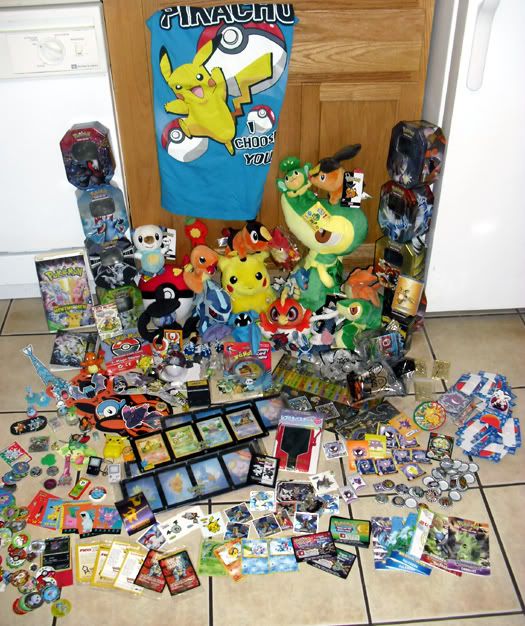 Please read first before bidding!
areica96 Rules:
-Sales permission granted on March 2nd, 2012 by
entirelycliched
-Feedback is here: http://feedback.pkmncollectors.net/feedback/view/areica96/
-I ship from Rhode Island, USA
-My home is dog-friendly
-I use USPS for shipping. If you would like tracking/insurance with your package, please let me know. I am not responsible for items once they have been shipped out.
-I will be claiming the Talking Pikachu, and Pikachu Stamp $6
-There will be two payments: Payment 1 (item+PP fees) and Payment 2 (Shipping+materials+PP fees)
-Payment 1 will be due within 24 hours of the totals being posted. If anyone does not pay within 24 hours, I WILL leave negative feedback immediately.
-Payment 2 will be due within 48 hours of totals being posted, but I will give extensions ONLY if you mention that you will need an extension BEFORE the totals are posted. I will leave negatives otherwise.
-And will be bidding on other items aswell.


My Rules:
-I'll be doing the threads, totals, and making sure everyone pays.
-My feedback is here: http://feedback.pkmncollectors.net/feedback/view/clair2522/
-I will be claiming the custom shuppet mummy, and Pikachu calculator for 4$.
-I will freeze all comments once the auctions ends.
-I'll be checking everyone to make sure if they are banned or not.
-Please do not have conversations in the bidding threads.
-Bid what you can pay only!
-I also might bid on a few other items aswell.
-Note I put woobat marks on all the claimed items.
Auction ends on

September 27th at 13:44:21 PDT

:
http://www.timeanddate.com/countdown/to?p0=851&iso=20120927T134421&fg1=ecbc33&fg2=000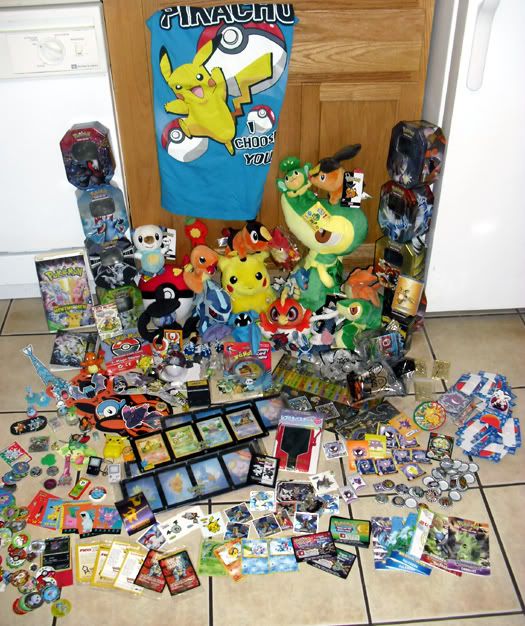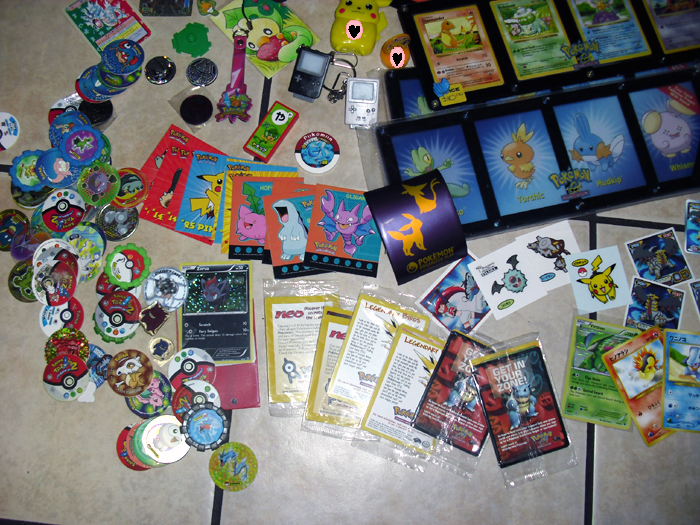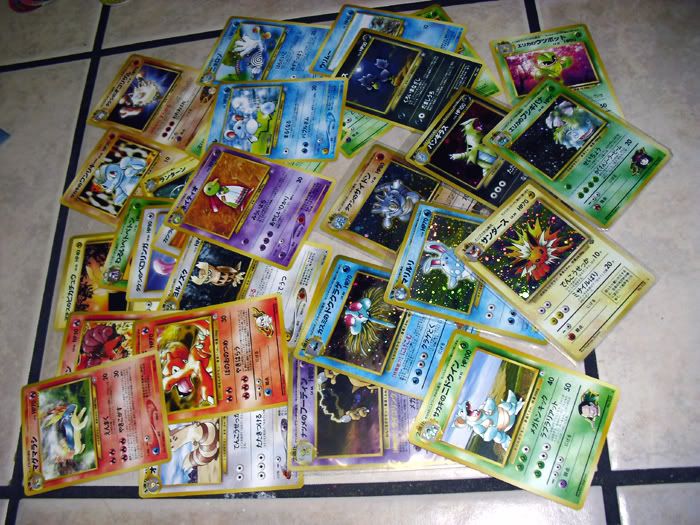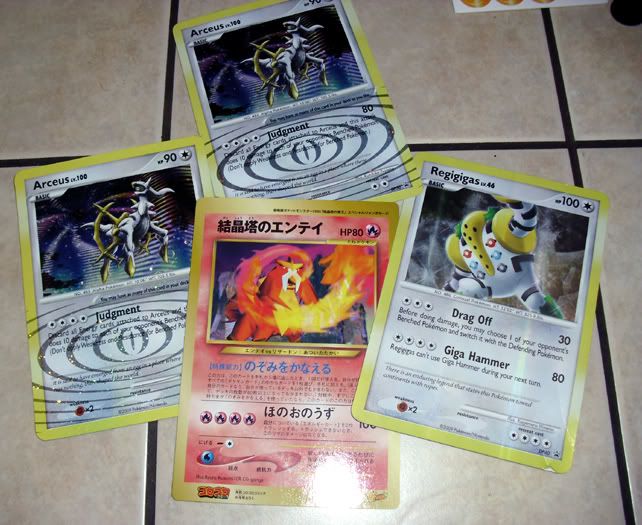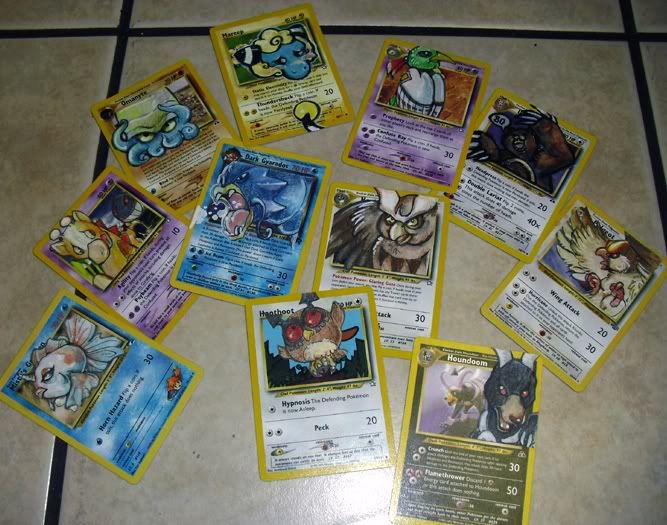 Item Description:
HUGE Pokemon lot! Many of these items have been adult owned, others have been bought second hand. I would just like to clean out some space for more collecting!
!PAYMENT IS DUE WITHIN 48 HOURS OR ITEMS WILL BE RELISTED!
!CAN ONLY SHIP TO US ONLY!

Here are some of the items you will be getting in the lot:
PLUSHES/Stuffed animals: Banpresto Dialga, Pokeball, Snivy Backpack, KFC Zubat, Pokecen Pansear, Jakks Oshawott, Jakks Tepig, Pokecen Tepig, Pokecen Snivy, Burger King Gyarados, Semisear MPC, Ho-oh Pokedoll,Talking Pikachu, Pansage MPC, Custom Apple Drifloon, Custom Mummy Shuppet, Custom Lampent w/ lantern
FIGURES: McDonalds Figures - Zekrom - No card | Reshiram - No card | Tepig x2 - 1 w/ card, 1 w/o card, Palkia Bento eraser top, Pansage cellphone straps, Gameboy keychains R/B viewmasters, Woobat Keychain - NIP, Dialga Jakks, Zoroark Jakks, Ho-oh Pre-order w/ card, Haunter blue dice, AND MORE
OTHERS: Let's Find Pokemon 2 (missing pages/no pictured), B&W Starter pokemon DS lite hardcover, Girafarig Marble, 2 pokemon center plastic bags (no pictured), Pikachu Men's L shirt, Gold Cards: Mewtwo, Poliwhirl, Togepi, Starter keychain, Fraxure metal coin, Dragonair Battrio, Rare Old Large Stickers: Glingar, Hoppip, Staryu, Pikachu, Nidorino, Sandshrew, Snorlax, Magnimite, Meganium, Quagsire, Dragonair. Rare old pop-ups: Nidoran M x2, Diglett, Tentacool, Psyduck, Bellsprout, Ekans, Farfetch'd, Spearow, Magnimite x2, Goldeen, Weedle x2, Koffing, Hitmonlee, Pidgey x2, Onix, Rattata, Zubat, Doduo, Magikarp x2, Pikachu, Staryu x2, Abra x2, Horsea, Paras, Poliwag, Hitmonchan, Mankey, Mr. Mime, Dratini, Cubone x2, Meowth, Elemental Monkey long door poster (rough shape/not pictured), Topps, Pan stickers, Amana stickers, Pokemon Conquest Stickers, Pokemon Conquest notepad, Kadabra dog tag, Mewtwo VHS, Halloween Decorations, EMPTY card tins, and MORE!
FOREIGN: RARE pogs and metal coins from Mexico, Rare metal bottle caps from Thailand
CARDS: !NO DUPS! Four jumbo cards (some in rough shape), 34 Japanese (various conditions), 17 Common/Uncommon Call of Legends (ALL MINT), 38 Common/Uncommon Arceus (ALL MINT), 50 Common/Uncommon Unleashed (ALL MINT), 50 Common/Uncommon Next Destinies (ALL MINT), 50 Common/Uncommon Undaunted (ALL MINT), Other foreign cards (dups), Card game misc, sleeves, unused online TCG codes, and special custom art cards not pictured. AND MORE!
Please let me know if you have any questions!
I don't smoke but the person who liked here before me did!. Yes, there might be some cigarette smoke caught in your items but I have no control over this. I think it's horrible too!
!PAYMENT IS DUE WITHIN 48 HOURS OR ITEMS WILL BE RELISTED!
-All plushies start at 3$ and other items start at 1$
Please do not bid until all threads are up.
All threads are up, go bid now!!!!!
Edit: There's a lot of little stuff so I know I hadn't put everything up. If there's anything specific else you want me to put a thread up that I didn't see please let me know, and whatever I missed will be put up for extras in sales.