Hello fellow collectors!

It's been a while since my original post and I have been anxiously waiting for a good time to post an update on my Chillarmy/Minccino collection! Since there are no C/M plush in the up-coming Pokemon Time promotion, I figured the best time to post would be following the Dot Sprite Charm release, and so here I am!

I have recently come upon some awesome new items, which I would love to share as well.

Before I get into the meat and potatoes, I want to start off with a reminder of how my collection started off.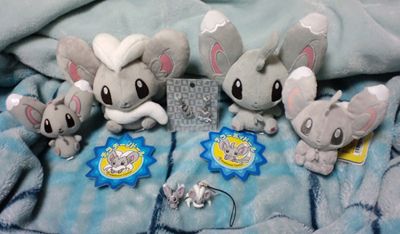 Collection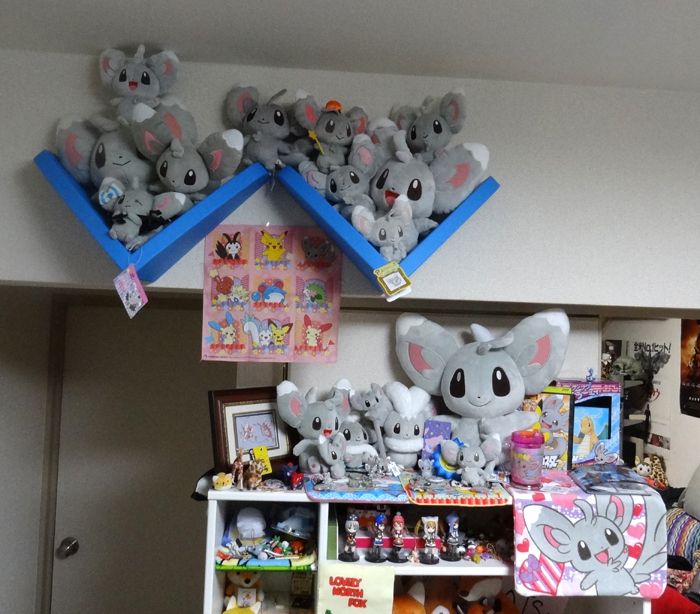 After a lot of re-organizing and shuffling around, this has become the most permanent set-up for the Chillarms. The wall shelf idea I got from
denkimouse. I am planning on getting another shelf which will hold some of the up-coming Eevee collection plush.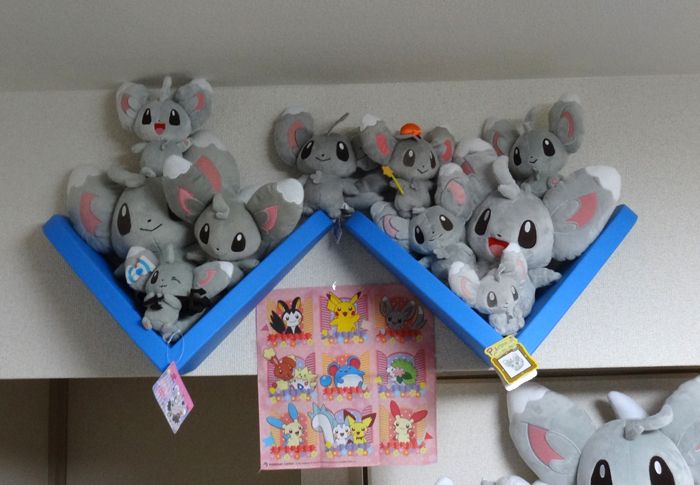 Close up of shelves!




I really love how the top of the desk turned out. The one wash cloth with Chillarmy and Chillachino is my absolute favorite. I am so happy I picked it up from the Pokemon Center when I did.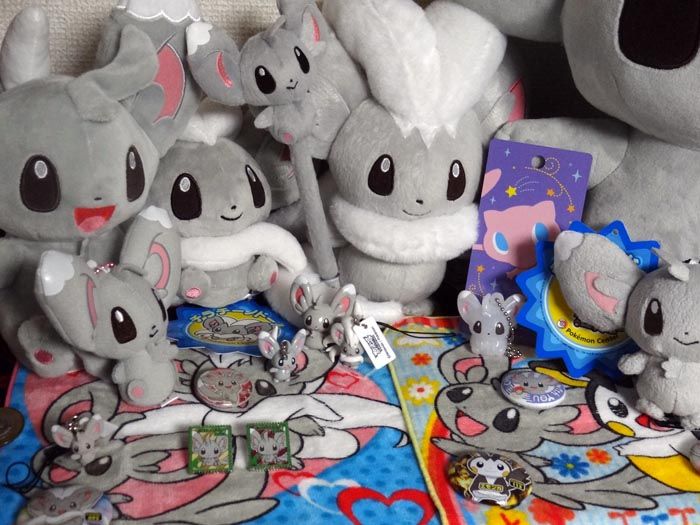 Close up! The desk features not only some of the smaller plush (and 1 to 1) but also all my pins and straps.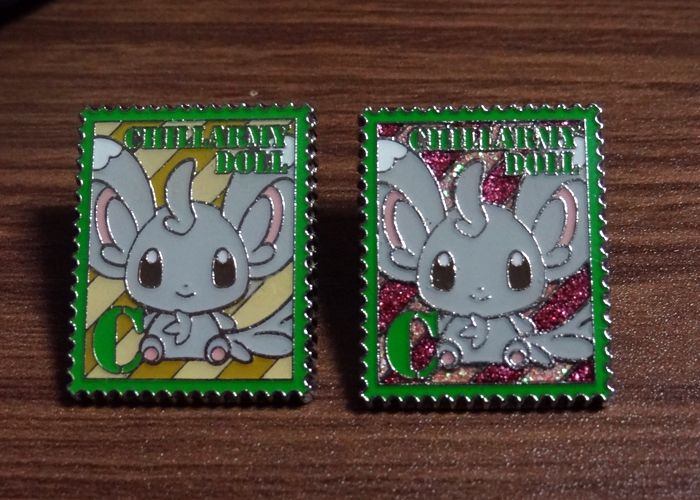 One prize of my collection is the shiny Pokedoll pin! I am so happy that I was able to find one.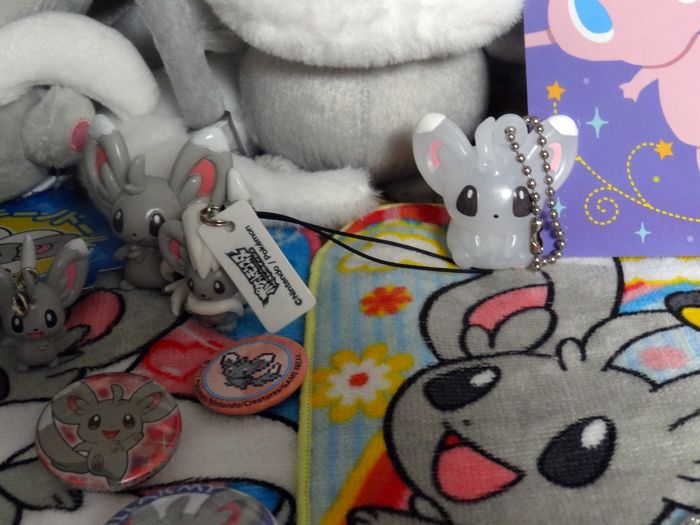 Another of my favorite items is this strap.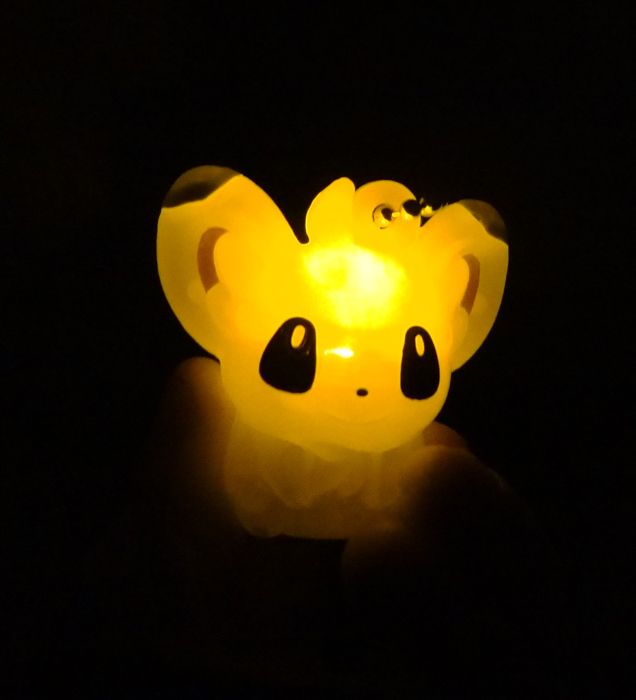 ...because it lights up! Isn't that cool?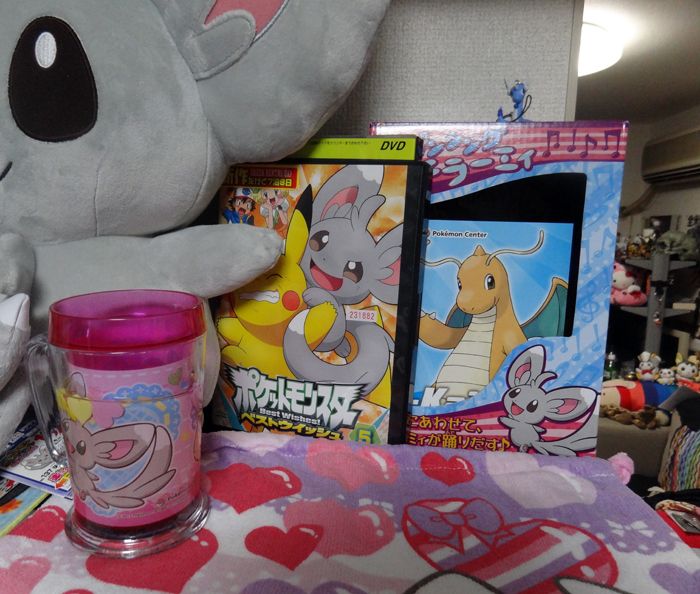 This side of the desk I still have no idea what to do with. I want to display the box and DVD case but if I put stuff in front of it...you can't see them! For now, I am reserving it for the Dragonair plush from Pokemon Time.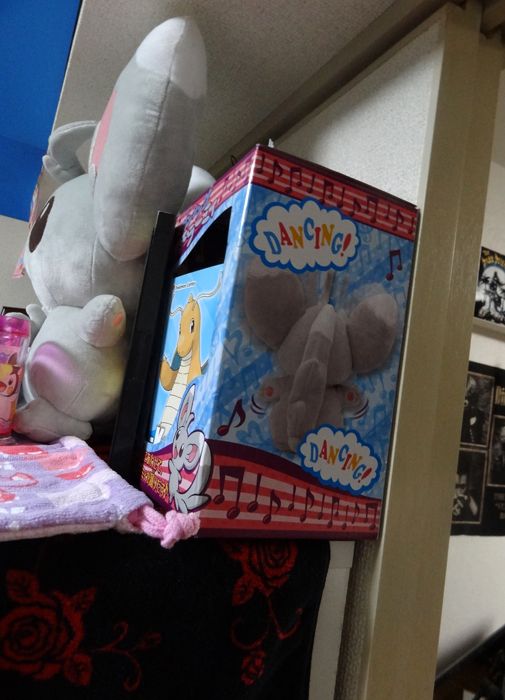 I adore the Dancing Dancing Chillarmy plush. He is such a cute size and is so soft. I also love the box.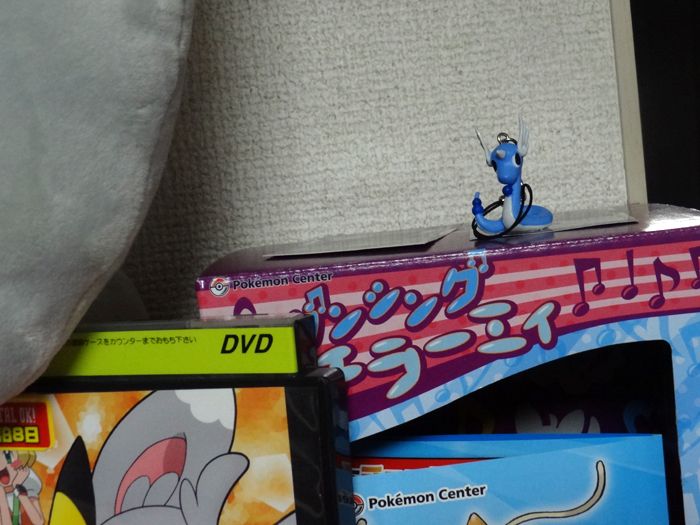 Dragonair looks lonely all by himself on the box...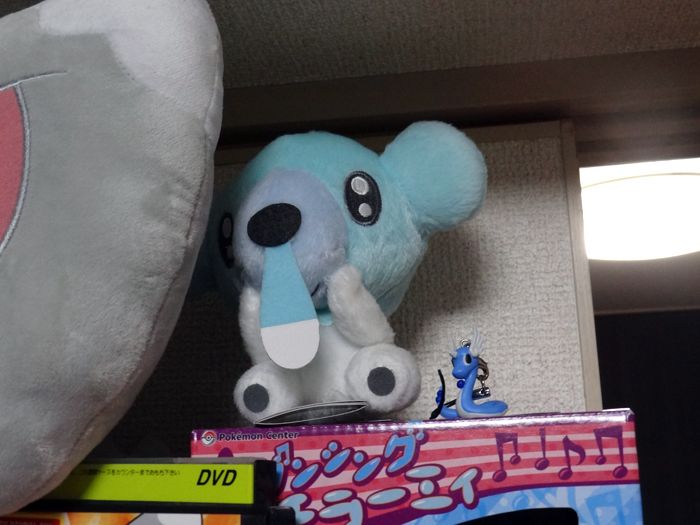 ...so I gave him a friend...Chubchoo! *my nickname for him


Pikachu


My collection is Chillarmy, however, just by going to the Pokemon Center, I have amassed a smallish collection of Pikachu goods.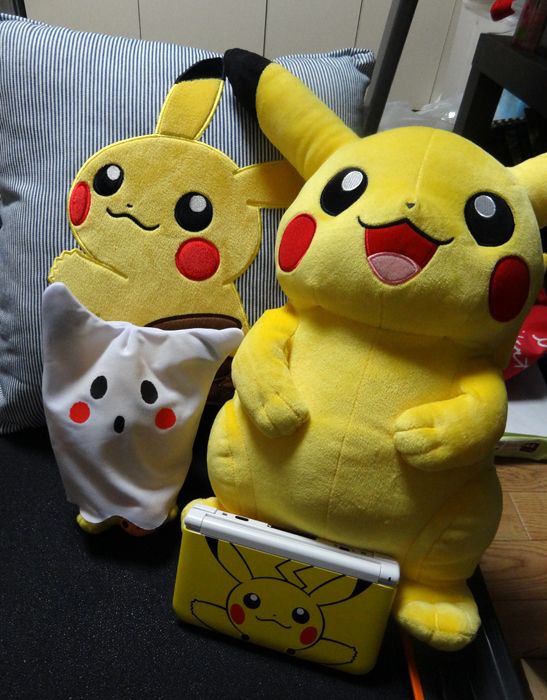 Here are the main big items.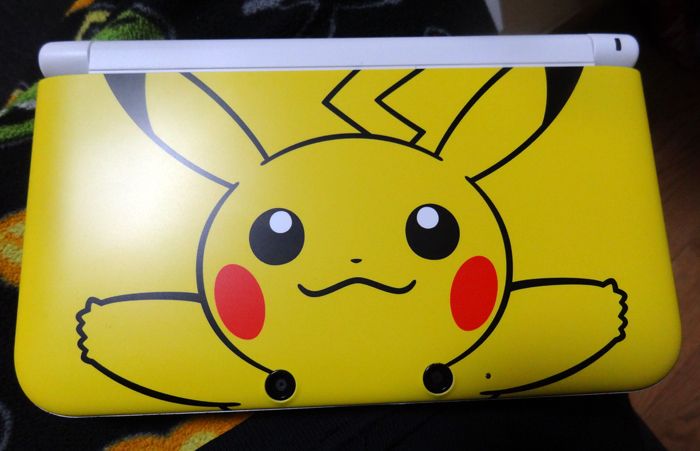 I love this 3DS. Waiting in line for 3 hours? Worth it.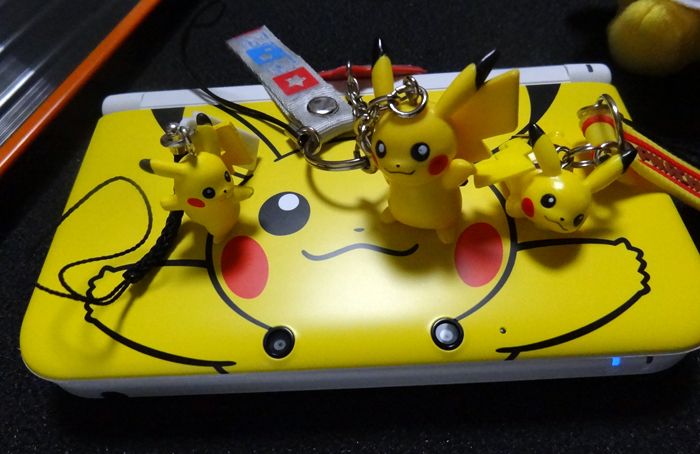 Some charms! Including one from the 7-11 ichiban kuji from last year, and one from this year.


Gets!

Here are a couple things that I am super happy about getting!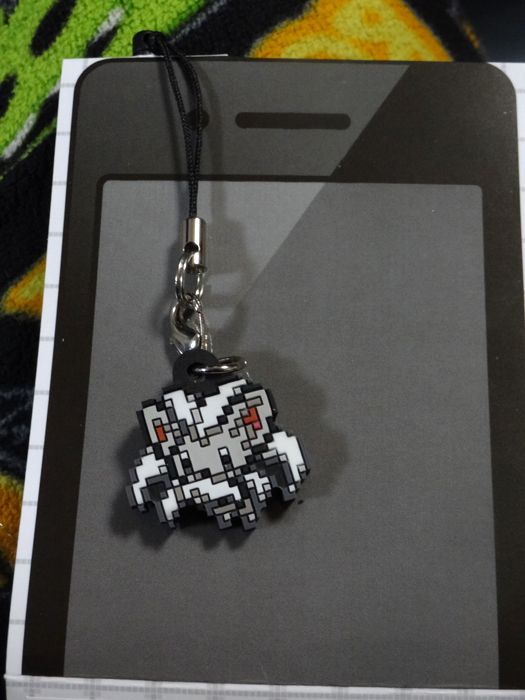 First and foremost...dot sprite charms!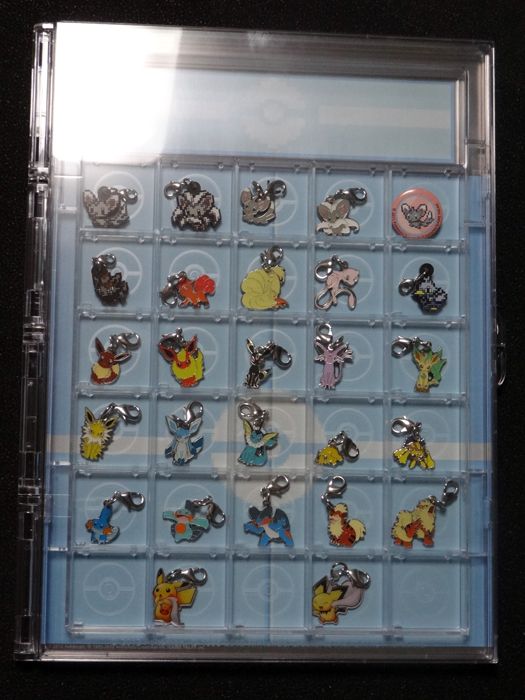 I bought a case to display my new charms...and my old ones from the beginning of the year! Which is nice because they were all still in the bag until today.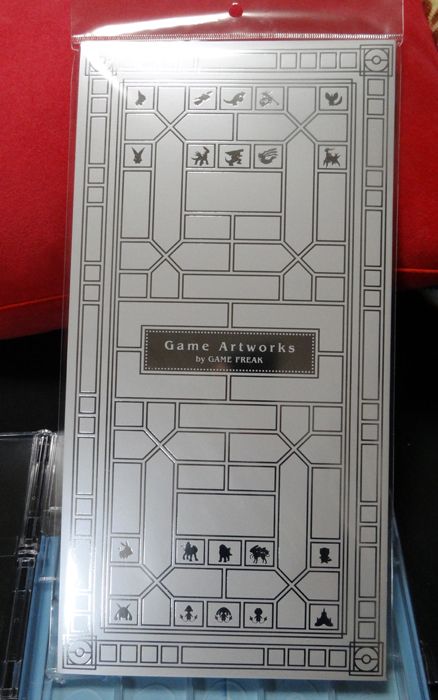 I also picked up one of the post-card sets of Game Freak artwork. So worth it! Check out this awesome cover.




Chillarmy!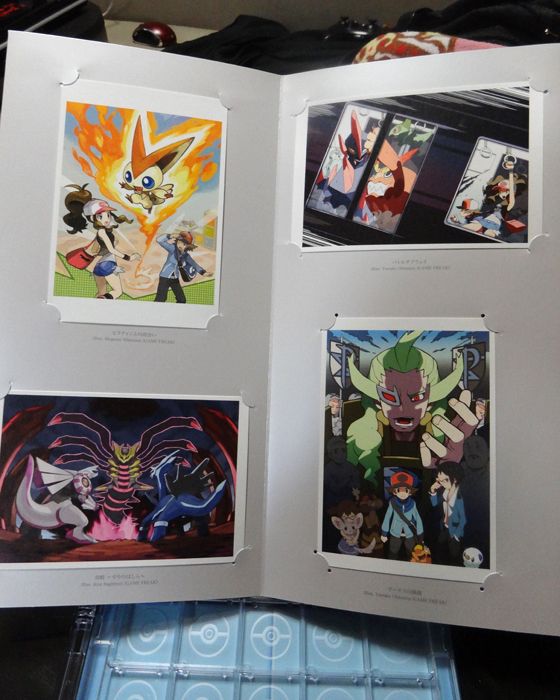 How the inside looks. Flipped to my favorite page with my favorite Subway Battle scene and poor worried little Chillarmy.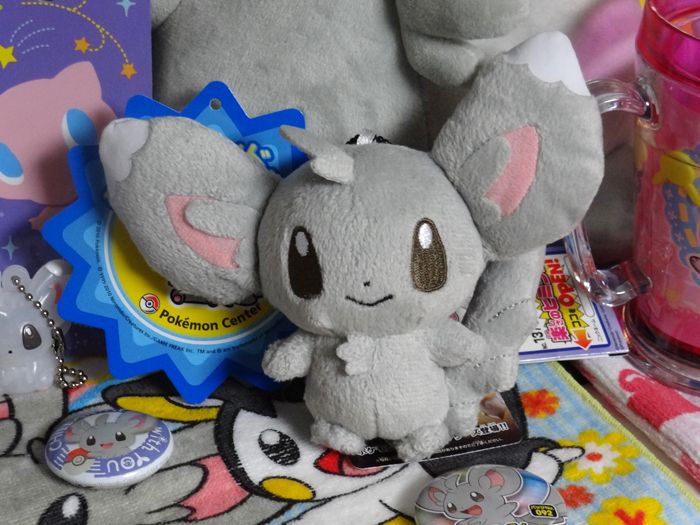 MPC Chillarmy! I have been waiting for this guy for a month or two. This guy
denkimouse managed to win for me from the machine. It was super exciting.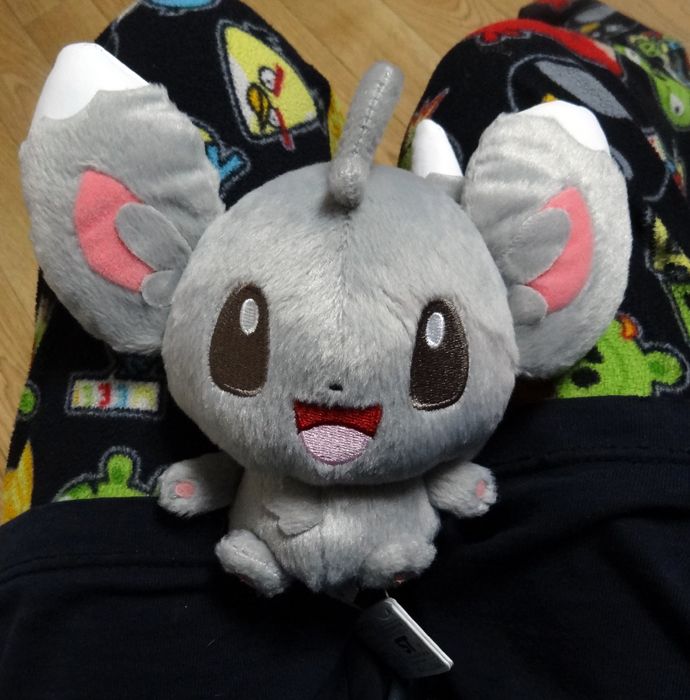 Banpresto! I won him in an auction that also had the Chubchoo and a tiny Victini for a super cheap price. Several plush for the price of one? Yes, please!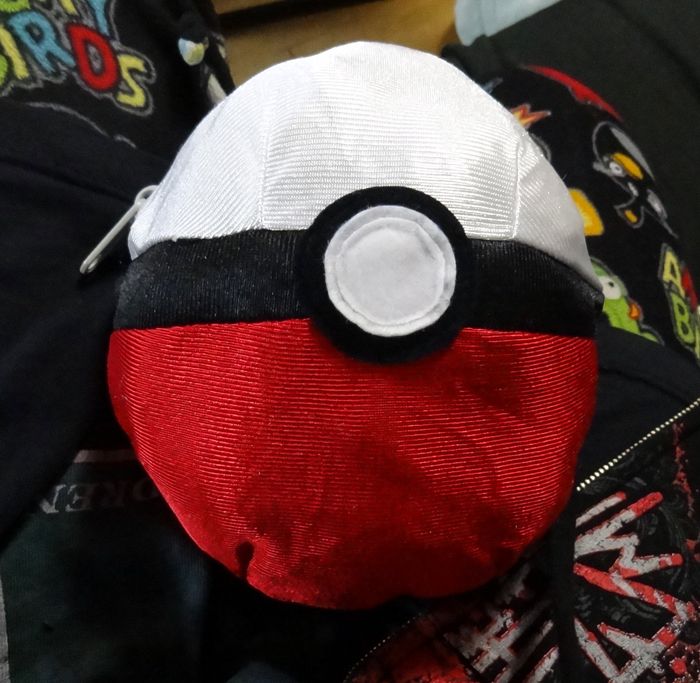 I ordered this from Amazon and it arrived just tonight! What could it be!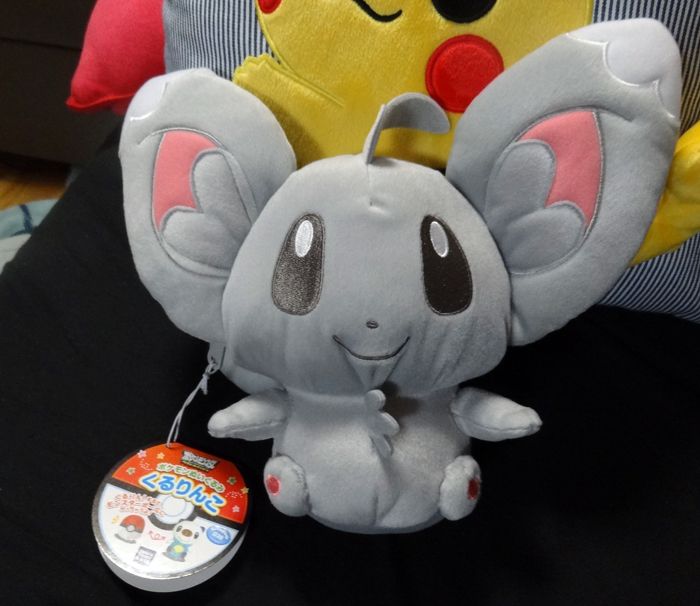 Oh, Chillarmy. Duh. His face is kind of derpy and smushied but I loves him.

Bonus Pictures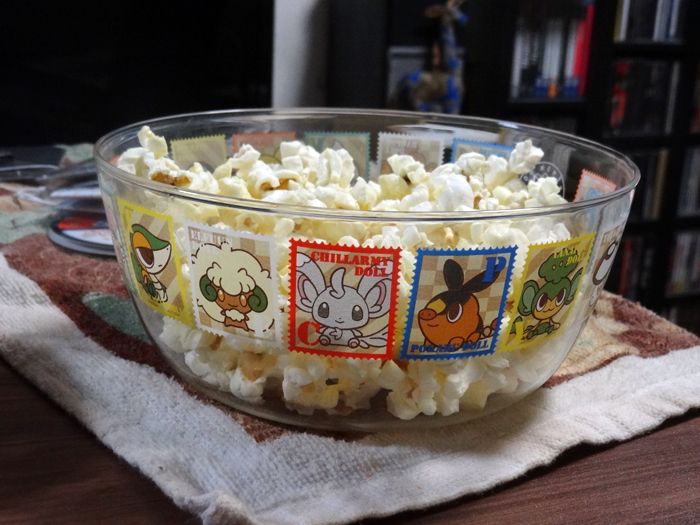 I bought this bowl from the Pokemon Doll promotion...because of the Chillarmy. Not gonna lie. I use it to eat popcorn from, since popcorn is a safe food that leaves no stains and is easy to clean out.




Charmander says, "This is my popcorn! Get your own bowl!"


Thank you for checking out my collection!