Hey

Its been a while since I have posted anything here. As I have been pretty sick for awhile. Anywho, I have decided to thin out some of my eeveelutions (and only focus on umbreons).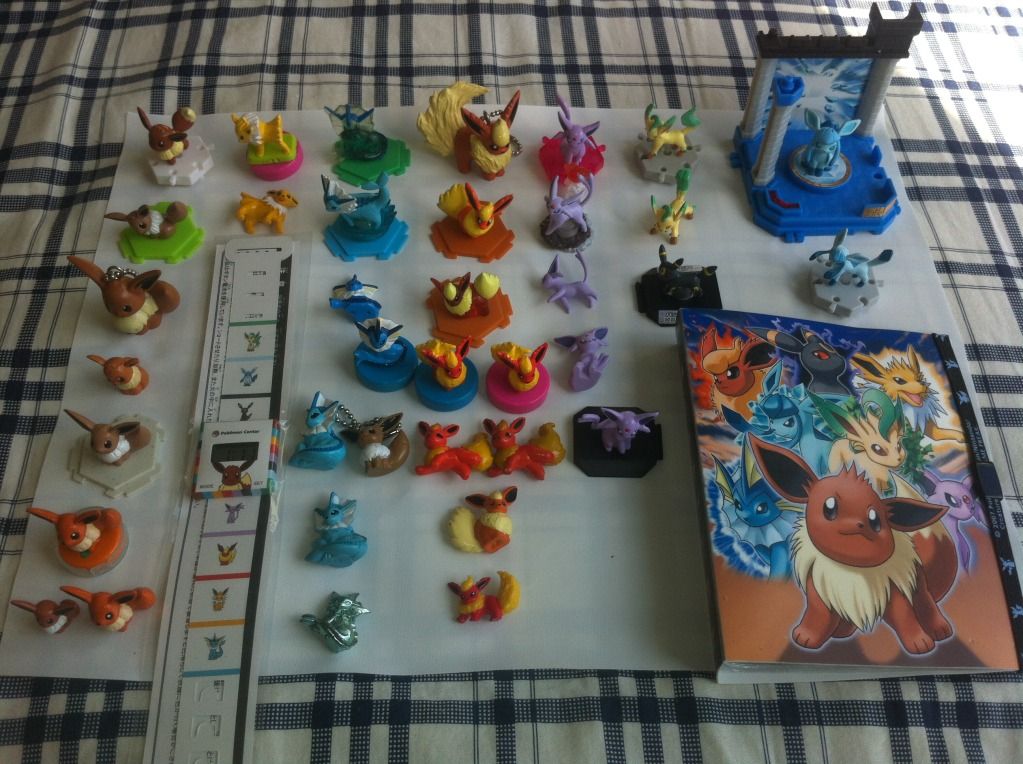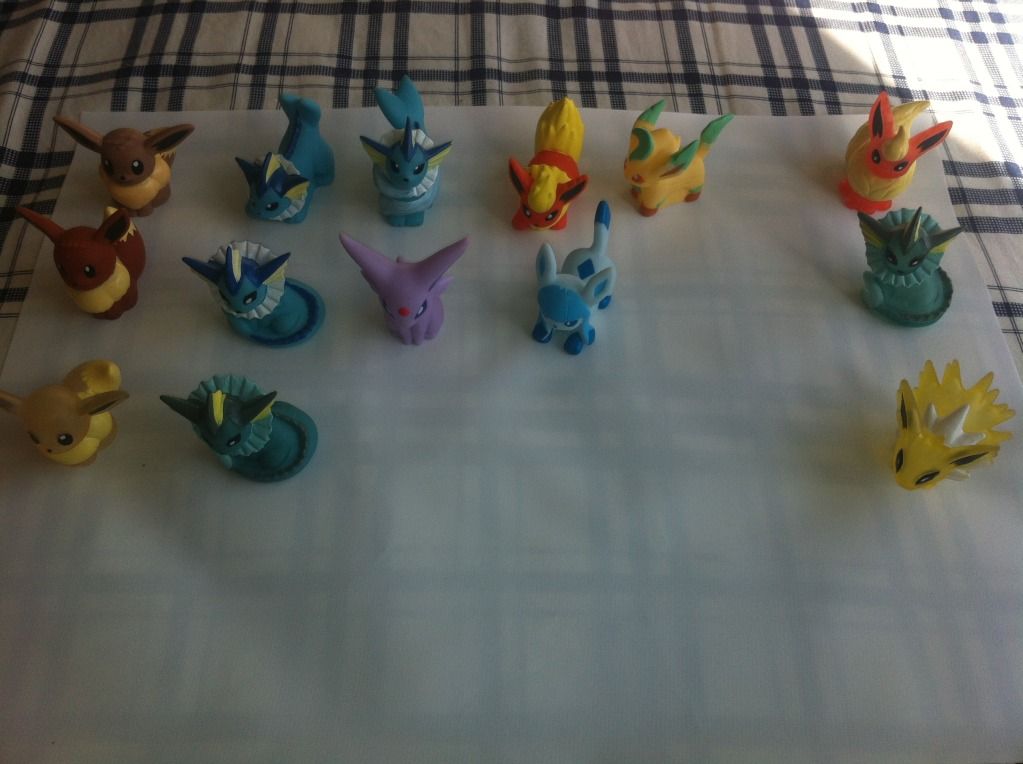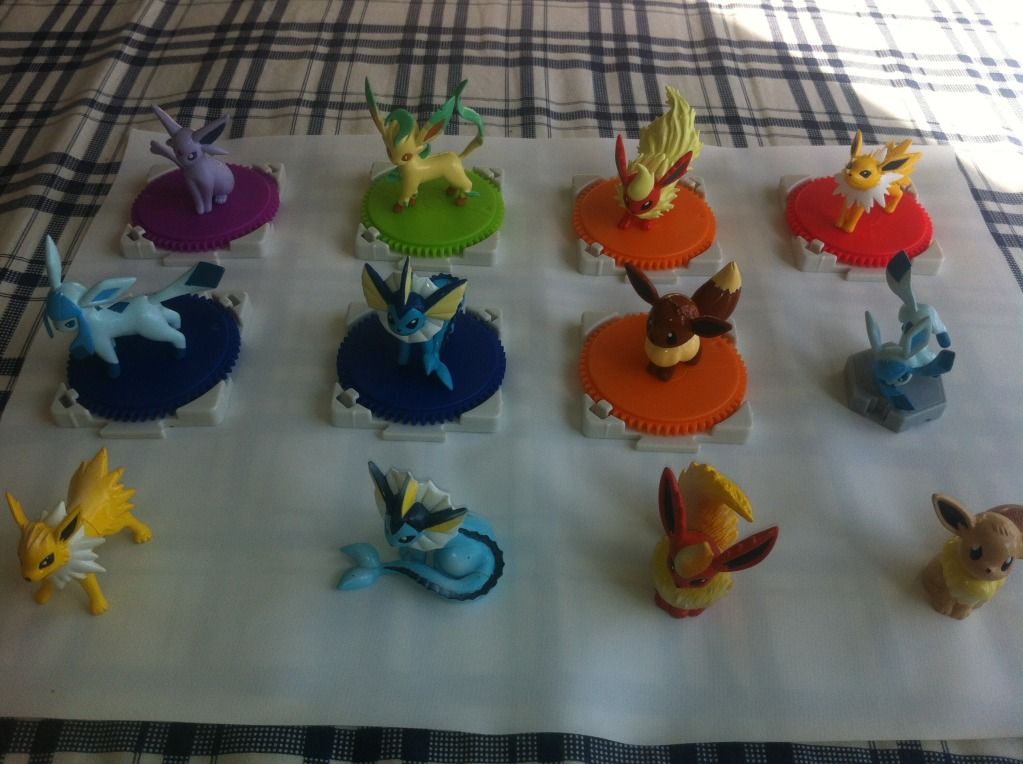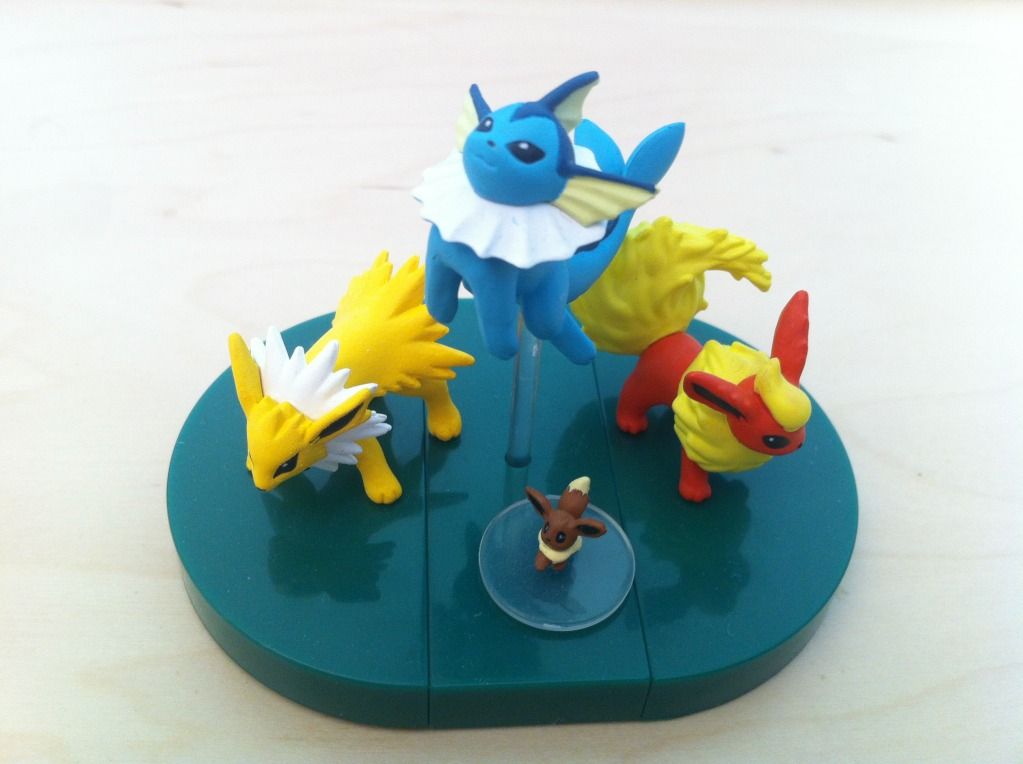 Rules:

1) Sales permission granted on 05/22/11 by dakajojo.
2) Feedbacks: OLD and NEW
3) I ship from Canada from a dog/cat free ( I have a tortoise), smoke free home
**shipping for these zukans starts at $9 for Canadians, $9.5 for US and $10.5 for internationals, so combining a couple of zukans would work out to be cheaper for each**
4) I accept PayPal only
5) I do offer/accept payment plans, feel free to ask
6) I will only hold an item for at most 24 hours
7) Deletion or editing of posts are forbidden, if you make a mistake, just post again explaining the mistake
8) Auctions will end on Sunday, Oct 7 at 10pm EST Countdown HERE
9) Sniping will not be allowed, if there is a lot of activity near the end of the auction, it will only end when there is no activity for 5 minutes.



Eeveelution Auctions: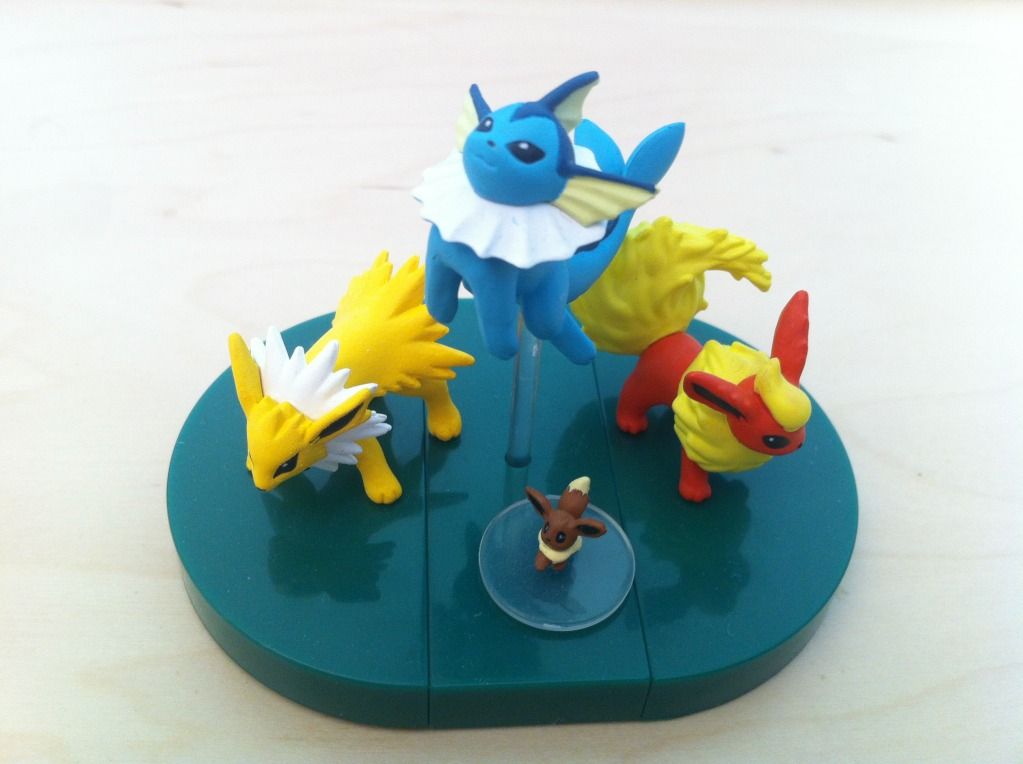 Gen1 eeveelution zukan: $150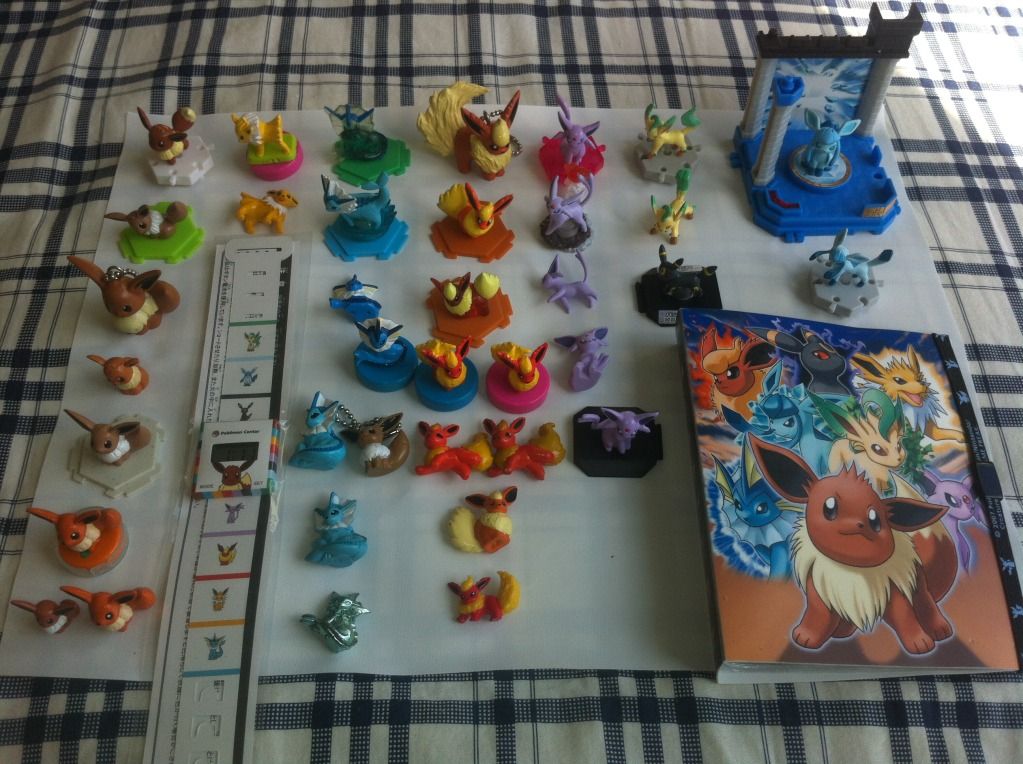 Eevees:
Chou: $5
Green Based FCS: $5
Tomy keychain: $10
In case figure without case: $3
Gray Based FCS: $5
151 Stamp: $5
Mini figure: $3
151 Stamp Figure: $5

Jolteons:
Chibi Stamp Pink: $20
Boodie (STRAIGHT SALE): $1

Eeveelution Paper Watch: $5

Vaporeons:
Clear FCS: $10
Standing on water FCS: $10
in case figure without case: $5
Chibi Stamp Blue: $15
Swing Keychain (with eevee): $50
Boodie (STRAIGHT SALE): $1
metalic mini vaporeon: $20

Flareons:
Tomy Keychain: $20
FCS: $5
Clear FCS: $10
Chibi Stamp Blue: $15
Chibi Stamp Pinck: $15
Boodie (STRAIGHT SALE): $1 each (yes, both are boodies, one has a more vibrant colour)
151 Figure: $5
mini figure: $3

Espeon:
Chou: $5
Pencil Topper: $20
Keshipoke: $30
Chupa: $30
Battle Museum: $20

Leafeon:
Chou: $10
Battle Stadium: $20

Umbreon:
Battle Museum: $25

Glaceon:
In palace (no sure its name): $20
Chou: $10

Mini card folder: $50 (the black binding elastic is seen on the right side of binder)

Eeveelution Sales: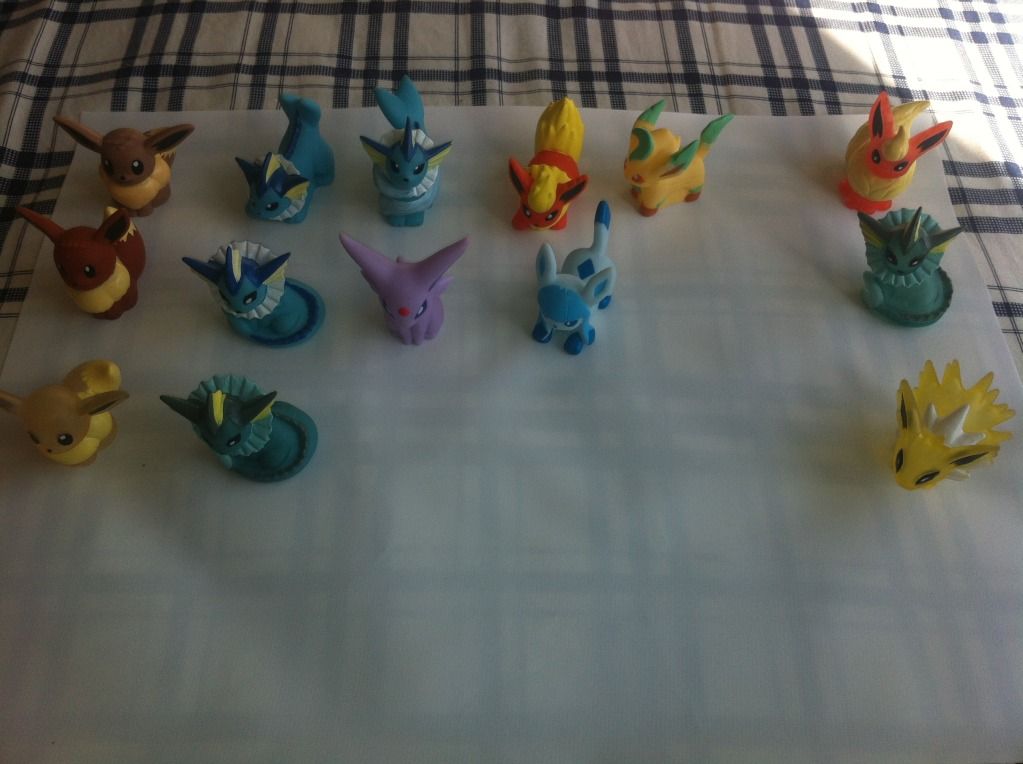 All non-clear kids: $6 each SOLD: Leafeon, New eevee, New vaporeon, flareon HOLD: new vaporeon kid, old vaporeon attack kid, glaceon
The three clear kids (on far right): $10 each SOLD: Clear Jolteon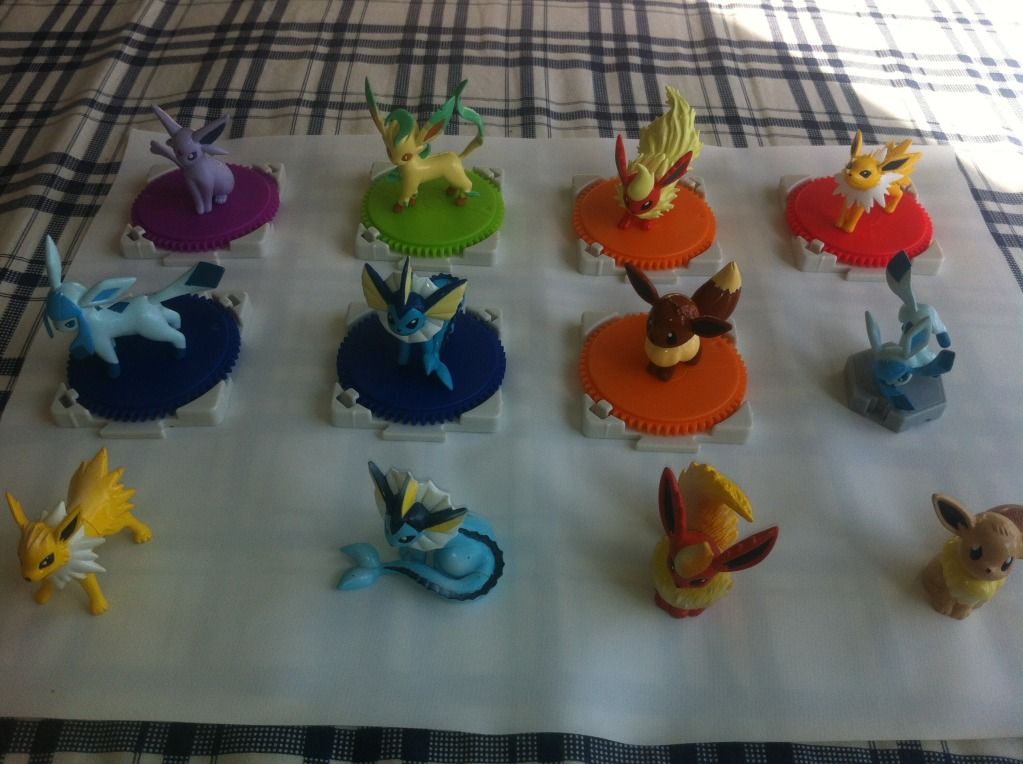 New Tomys: $5 each SOLD: Leafeon, Jolteon, HOLD: Vaporeon, flareon
Old Tomys: $3 each HOLD: Flareon
Glaceon: $15



Thanks for looking, feel free to ask any questions.