EDIT: Hahah sales permission granted by
dakajojo 10/2011

Hey guys so I was hoping I could hold off until my enormous Noppin package arrives but since I bought a new shelf and rearranged my room, I just can't hoard this stuff in the corner anymore. The plush take up the most space so it's time for them to go!

PLEASE READ THE RULES FIRST! I will most definitely know if you have or haven't, especially if you ask for a domestic quote! I will also ignore your comment and move onto the next person if I find that you haven't read the rules!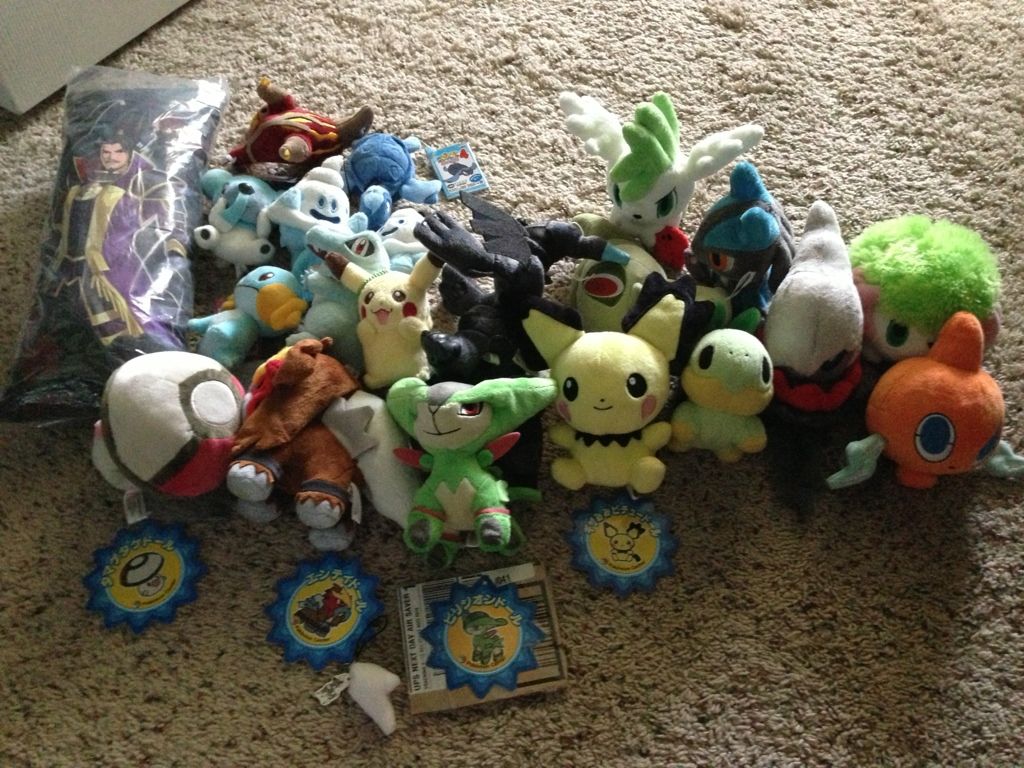 RULES

All plush have their tush tag at the very least. If they also have hang tags, it will be mentioned! Flaws in paper tags are also noted.

All plush are in great condition (fabric wise) ! :D They are also all Japanese.

Outside of US, of course you may ask for a quote, but just be wary I may not hold for too long if someone else is committing! I really want these out of my house and plan on shipping out TOMORROW!

All plush are priced INCLUDING SHIPPING and PP FEES WITHIN THE US!

If you are domestic (wanting you item shipped within the United States), please don't ask for a quote because as stated abiove, these are the set prices shipped. I'll need you to commit to buy.

Depending on where you live, such as Australia per say with their infamous postage prices, "shipped" prices will differ by country. But I would like to keep this all domestic if possible just to make it easier on me.

Also these "shipped" prices don't change if you buy 2, 3, or 6 plush! The prices stated are the lowest I'd be willing to haggle anyways.

And finally I used recycled packaging. It's all that I use, sorry! I will protect hang tag to the best of my ability.

Starting off:

Tush tag ONLY pokedolls



Axew 13.50$
MINI Turtwig 13$
Skymin 23$
Landmin (loose thread on flower, photo below) 22$
Lucario 21$
Darkrai 23$
Rotom 25$



MWT MPCs!
Heatmor 9$
Cubchoo 6.50$
Vanillite TUSH TAG ONLY 6$
Vanillish 8$
Tirtouga 8$
Stunfisk (not pictured sorry! MWT) 15$



Mudkip Canvas MWT (temp hold)
Totodile Canvas (tush tag only 2009 Ver) 22$
I <3 Pikachu Green Heart MWT 7$
Zekrom Banpresto 5$



Nobunaga cushion 25$
Foongus 20$
Entei 24$ (hang tag has slight crease in the middle)
Virizion 23$
Pichu (hang tag detached) 23$