Found another Blaziken pokedoll, mislabeled as a UFO catcher. |3

Here!

Apologies if anyone has already bid on it >.>

Also, I was browsing google out of boredom, and typed in "Empoleon toy" and looked through the image results, and found this: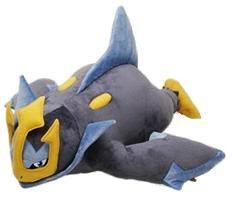 OMG Do want! It is so awesome and adorable and on its belly~! I think it came from the blogspot on upcoming toy releases in japan, but I couldn't find the exact article.