I'm now taking a couple hoodie commissions for completion by the end of November.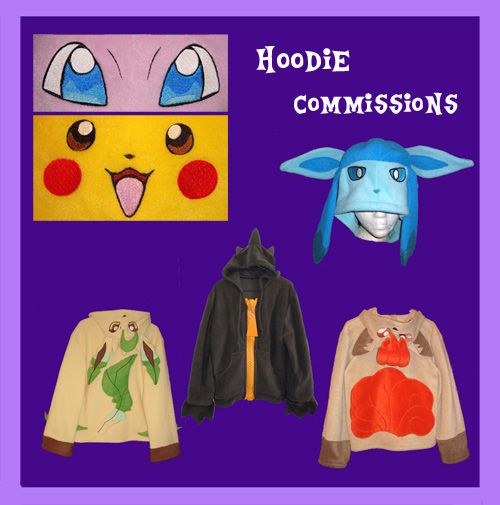 Sales permission granted by Gin in June of 2009

Custom hoodies of Pokemon, ponies, original characters, or whatever you like! Details are machine embroidered and hoodies are machine washable. Faux fur details/stuffed tails are removable for washing!

For examples of my work, see my deviantArt gallery here: http://bahzi.deviantart.com/gallery/31241800

The creation process for these is very time consuming, so keep in mind that designs with markings, multiple colors, large or complex tails and ears, wings, and faux fur pieces will probably be at least $175.



For a quote, please note me on dA or email me at bahzi84@gmail.com I don't always get notifications of LJ messages.

Thanks for looking!