Hello community!
Just a little collection update since I never really went though these collections in my latest collection update:

WATER TYPES FTW!

Okay! Here is a picture of those 4 collections all in one.
Yup, pretty small hu? Well, theres alot more merchandise of Corsola, Staryu and Starmie I still need, but Qwilfish, not so much.



Here are my Corsola plushies :D
The one on the left is a Banpresto which I got as a freebie (A huge thanks to
gsc_fanboy!)
The shiny one is a custom art trade from my good friend/fellow Qwilfish Collector,
orangey_blue :D
(And so is the Corsola art in the background that I painted and she made the lineart)



Here is my Shiny Painted Corsola Kid (By me) Corsola Zukan with a beach scene base (Painted by me aswell :3) and Corsola Candy Figure!



Moving onto Qwilfish:
Here you can see my Qwilfish Tomy, Kid Figure, Custom "Sir" Qwilfish Plushie made by the amazing
herar, and custom sculpture made by an artist on deviantART.



Last, is my super tiny Staryu and Starmie Collection.
As you can see, there is a gunmetal(?) Staryu Metal figure and a Misty/Stayu Metal figure (God why did I spend so much on this little thing)
And, a stack of Staryu and Starmie cards.



You can tell I'm missing a few, but I do have the majority of the cards :D!
Sweet Arceus I'm loving that Rumble art!
(You can also see how messy my desk is :D)





Now, time for some wants!
Even though I do have a wants list, doesn't mean I can afford it all right now, so leave me an offer on what you have for me :D

Qwilfish Zukan Piece


Qwlfish Trozei Sticker


Qwilfish Dex Charm


Corsola Pokedoll


Corsola Happy Mascot Plush


Corsola Reversible Tomy Plush


Corsola Kid


Corsola TCG Figure


Corsola Dive(?) Ball Keychain


Corsola Pokedoll Stickers


Corsola Trozei Sticker



Pokemon Time Corsola Spiral Notebook


Pokemon Time Corsola Clear File


Pokemon Time Corsola Candy Tin


Corsola Dex Charm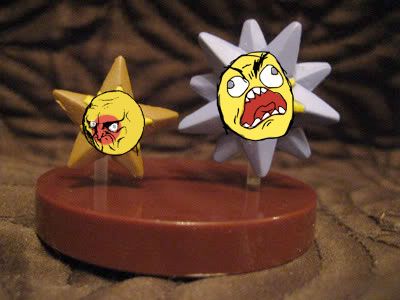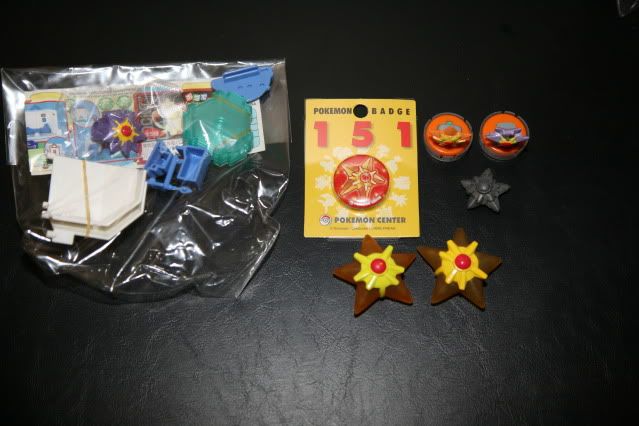 Staryu Hasbro Beanie Plush
Staryu/ Starmie Zukan
Both Clear and Regular Kids
Staryu 151 Badge
Staryu Metal Figure (All colors but the one I already have please)
Staryu Stamp-thingy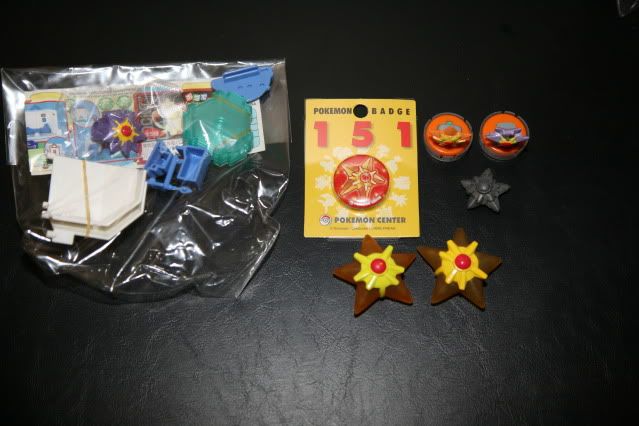 BK Plush
Starmie Clipping Figure
Starmie Battle Musem Figure
Starmie Gym Leader Playset
Starmie Stamp-Thingy
Starmie Kid Figure


Thanks for reading!

Harmless Commissions Plug: