Reminder that offers on the Kyurem forms deckbox, display box with energies and Pokemon Uno deck end tonight at 11:00PM EST! Click the pictures to be transported or here! (countdown timer is there too)
aand I am putting my chatot and altara pokedolls up for offer here: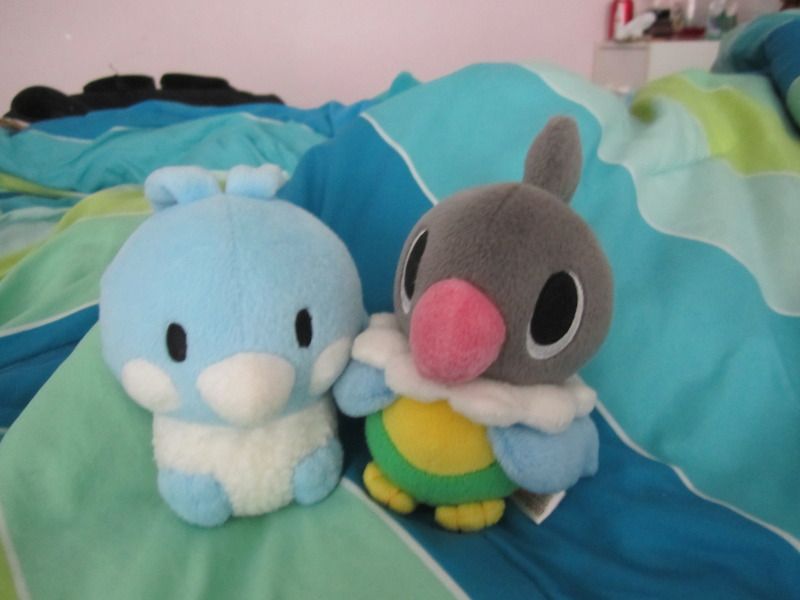 rules:
1. I ship from the US to anywhere
2. I ship Mondays and Wednesdays
3. I was re-granted sales permission by
entirelycliched in march, 2012.
4. items are as-is, and I am somewhat attached to both items, but would rather them go to homes where they'll be loved, and I could use the money.
5. Offers end when I see one I like, or on October 10, 2012 at 11:00PM EST. countdown timer here I also reserve the right to deny offers if I decide to keep the items, etc.
6. Offer in a minimum of $1.00 increments and in the appropriate threads. Please reply to the person before you to counter-offer, otherwise your offer will not count!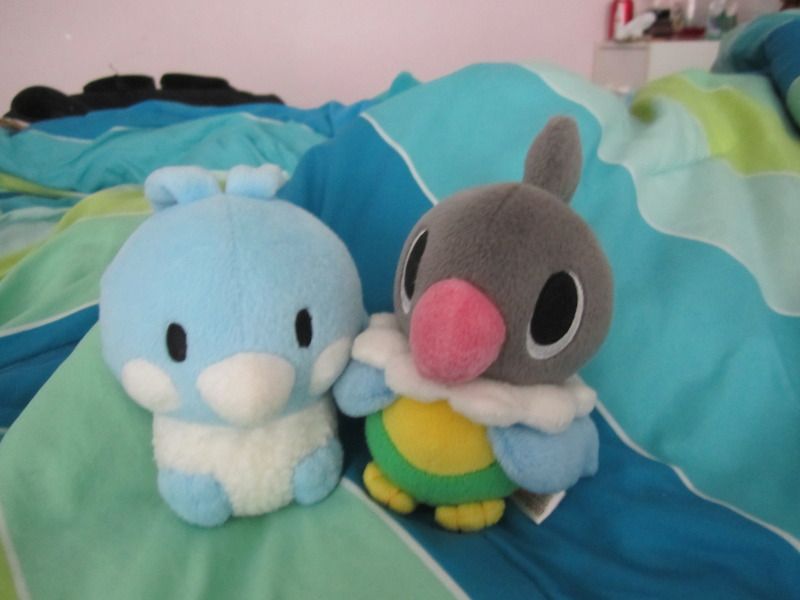 Altaria: offers start at $15 Chatot: offers start at $15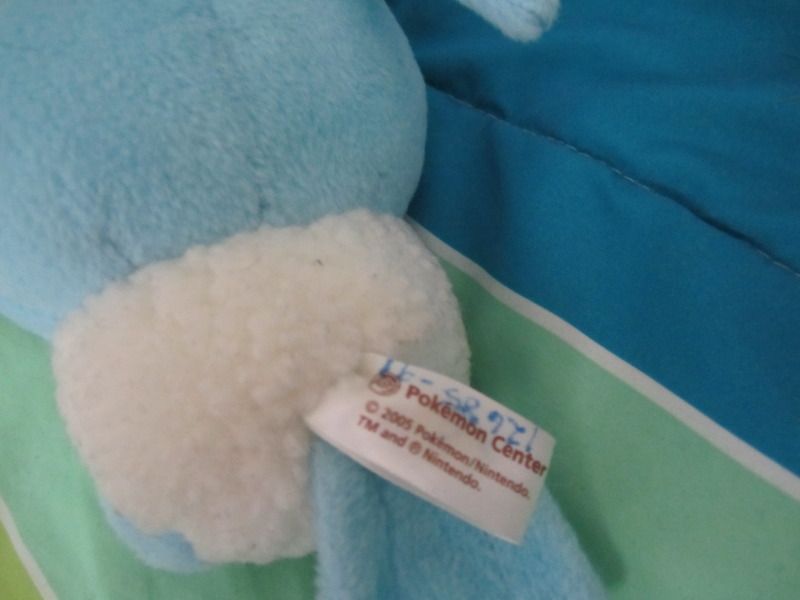 Altaria has no hang tag, head things have been cut loose instead of stitched to the back of the head, and there is something written on the tag here. the tag says it is a 2005 release. Otherwise, it is in great condition (fabric-wise, etc)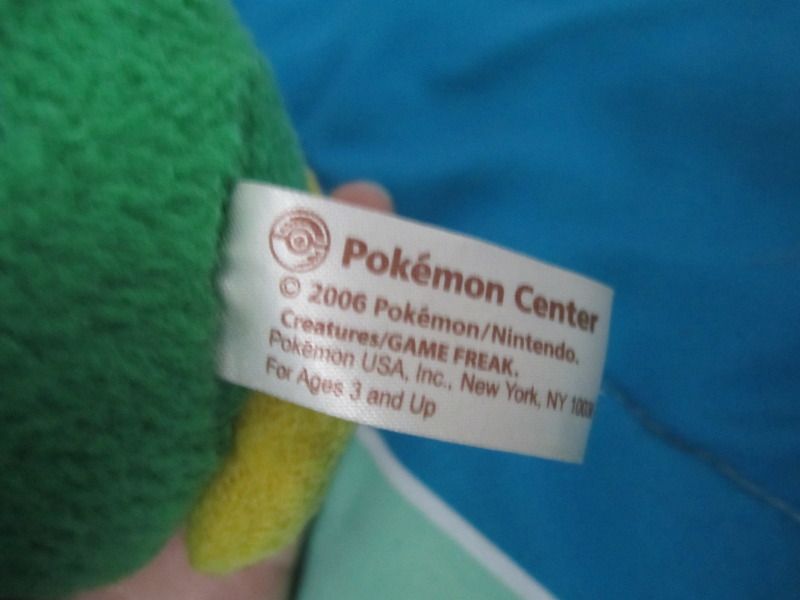 Chatot's tag for reference. No hang tag, in good condition (fabric seems a little bit loved, but nothing bad) 2006 release.
Thanks for looking!