So... it's been a while since I last posted here! The last couple of months have been extremely hectic. I graduated from college, moved out of my apartment back with my family in their house... only to completely move out again all the way to Seattle (I'm originally from California)! I'm still in the process of unpacking, looking for a job, and all that fine stuff you do when you move to a new place, but things are finally calming down to the point where I can get my daily PKMNCollectors fix!

For those who don't know me/forgot who I am, my name is Jessica, and I collect three pokemon: Growlithe, Piplup, and Sandile! I pretty much stick to plushes when collecting these guys, but I do make a few exceptions every now and then. My collection isn't quite unpacked yet, but I do have a few, new gets that I do want to show off including an AMAZING custom! Hopefully in the near future, my collection will be fully unpacked and I can post a real re-intro and a full collection update. c: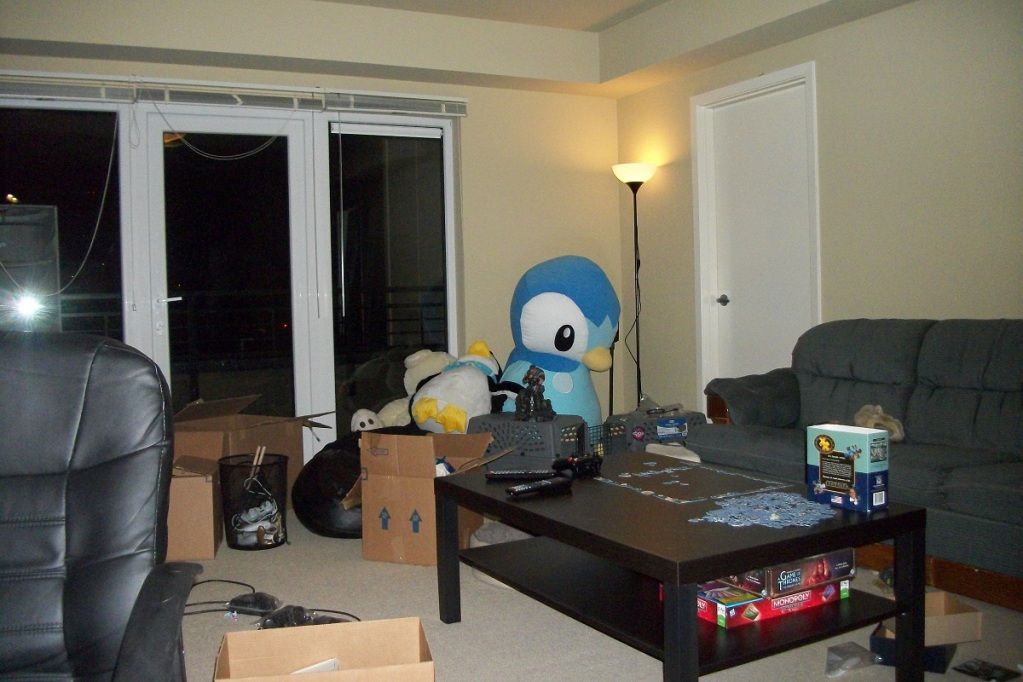 Giant Piplup says hi from our new apartment!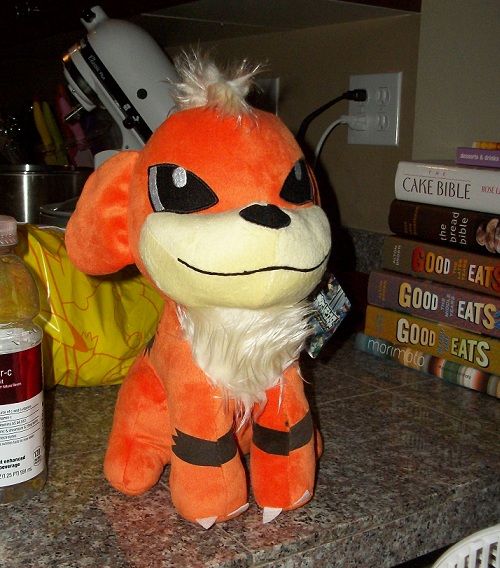 First up, is the bootleg Growlithe plush modeled after the Canvas plush. I don't want to talk too much about it, but it is very cute!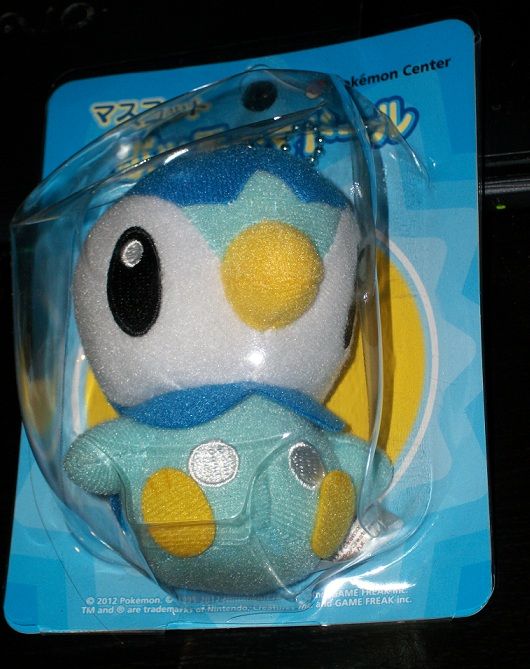 Next is the new version of the Piplup mini pokedoll! I was surprised with all the new merchandise that Piplup was getting as of late (as if he didn't already have enough merchandise...). I'm a little behind on getting a lot of his new plushes, but I didn't want to miss out on getting this guy so I went ahead and bought him off Sunyshore!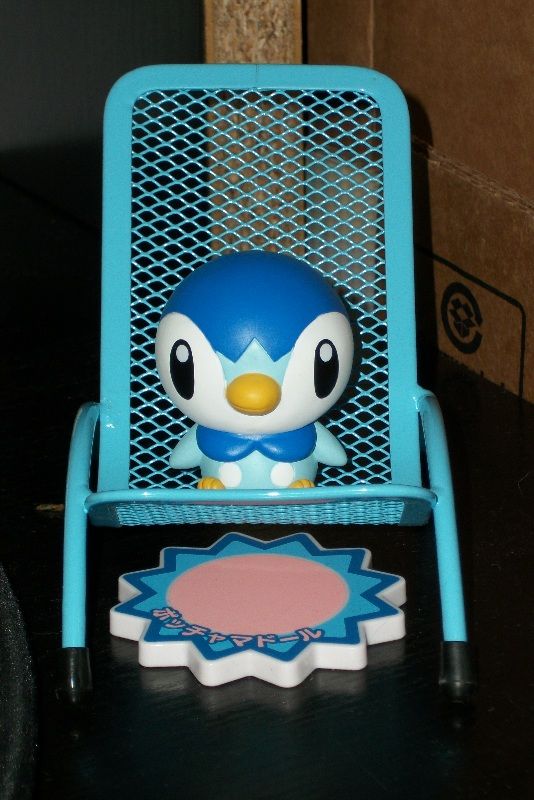 Like I said earlier... I typically don't collect non-plush items, but I made an exception for the pokedoll figurine! I thought the figures were so damn adorable... and I couldn't pass Piplup up. ;o; I got this little guy whose chillin' in his chair from the lovely
nagaineko who was so patient with me during my moving process, and she held him for me for like 4837394 days. Thanks a lot bb ;o;! <3

FINALLY, my most anticipated get... I have been waiting for this plush for literally nearly 2-3 years. He is made by one of the most talented plushmakers out there who opens rush plush slots every now and then. That's right... a custom Growlithe plush made by
usakochan.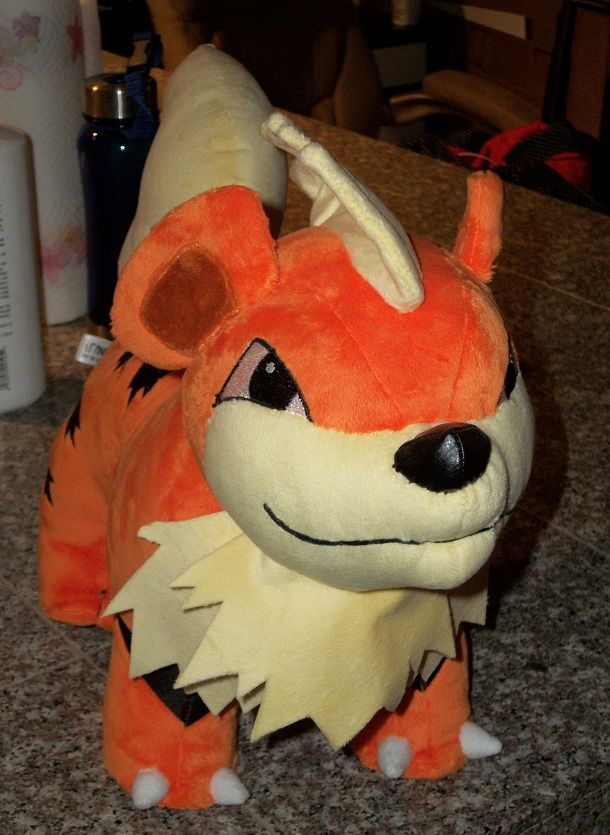 The photos really don't do this plush justice (I was taking these pictures at like... 5 AM; sorry about the poor quality!). Everything is just so well done, and the minky is so soft ;o; He has a cute little leather nose! Ahhhh, everything about him is just wonderful! It was a really long wait for this guy, but he is so worth it!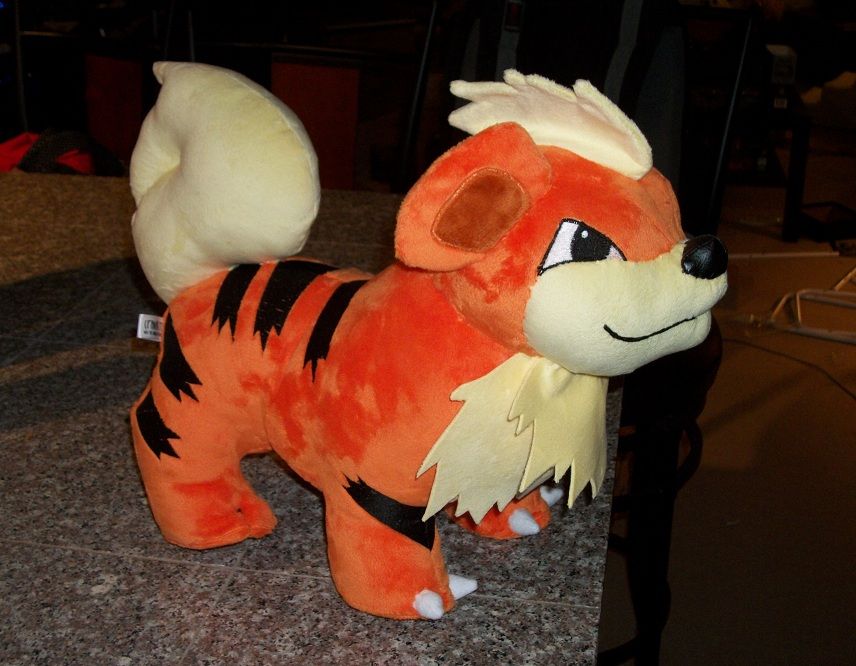 Just another shot of the beautiful plush!



And finally one last thing. Since I live in Seattle now, I took a little trip to the Northgate Mall this weekend. Besides all the typical stores there I looked at, I also glanced at the kiosk! I was surprised to see that they had Glaceon and Leafeon pokedolls! I couldn't remember 100% (and I'm still not 100% sure), but I remember reading that Glaceon and Leafeon pokedolls had never been released in the USA before. Someone correct me if I'm wrong though!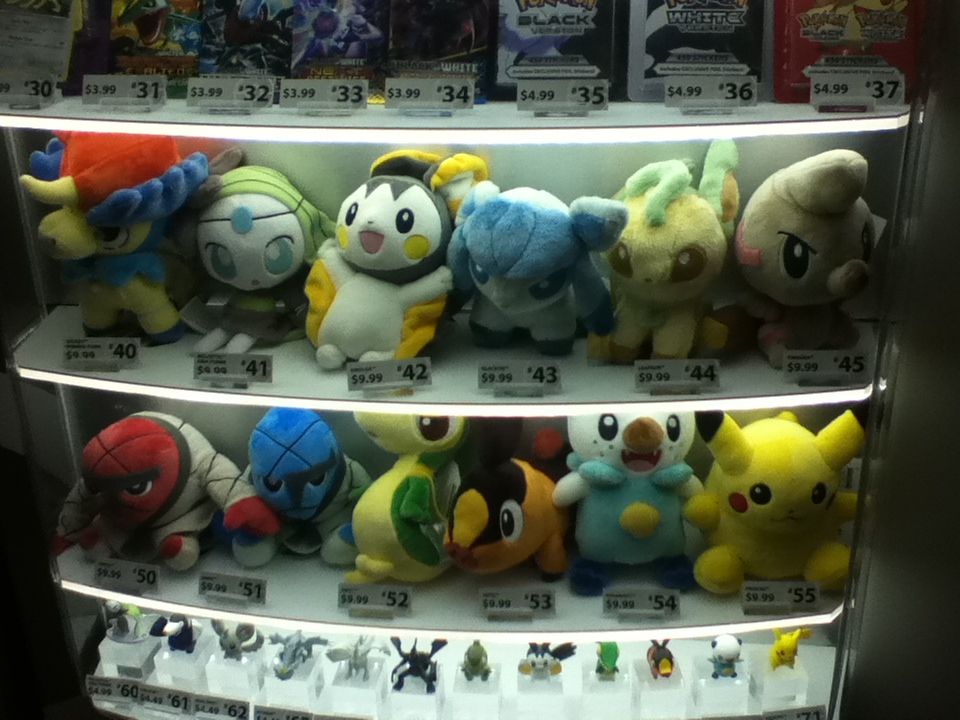 I would love to do pickups for the community, but I wanted to see if there was any interest first! If there is enough interest, I'd be happy to potentially make an actual pickup post. However, please note that I do not currently have permission from
denkimouse to do runs yet, and I have contacted her to discuss this, so a kiosk run will only happen if I get permission to do so. C:

LOTS OF REQUESTS FOR PICKUPS.
tsuiling is doing pick-ups for the community so I have decided against running one of my own. :) You can request plushes here: http://pkmncollectors.livejournal.com/13338839.html

I hope to start participating more in the comm once I settle down! I have been lurking every now and then, and it's nice to see this community grow, and I hope to be a part of it again!