We went for a long drive to go to Washington for my cousin's graduation and ....


... and I told them that I would like to grab a few Pokemon on the nearest mall with a Pokemon Center Kiosk.

Before going to Seattle last Saturday, we stopped by Tacoma Mall to see the Kiosk, and I got myself some Pokemon~ and luckily Dialga was there! Yay!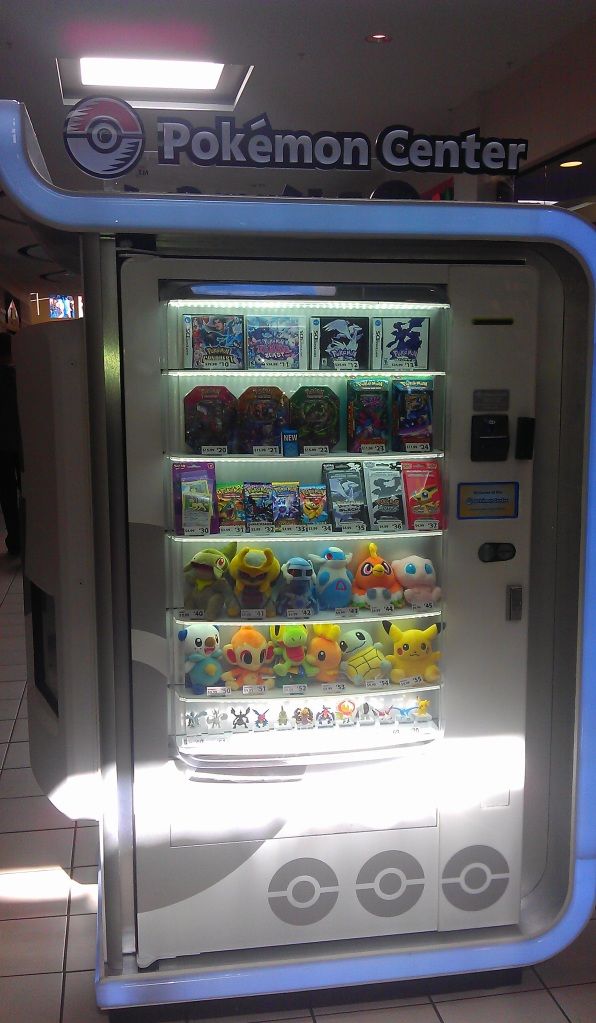 The Pokemon Center Kiosk inside Tacoma Mall.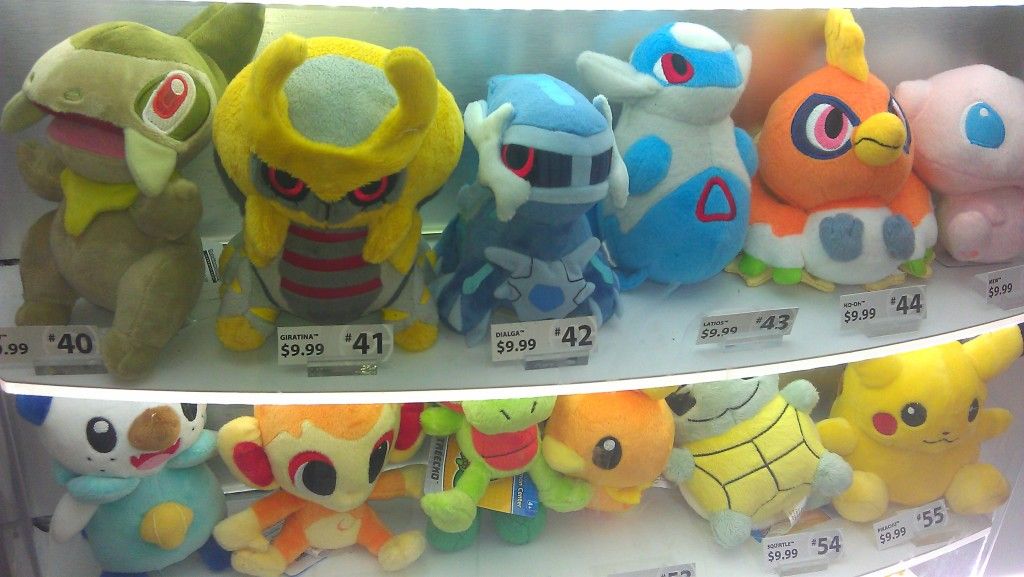 So, here's a picture of the Kiosk last Saturday.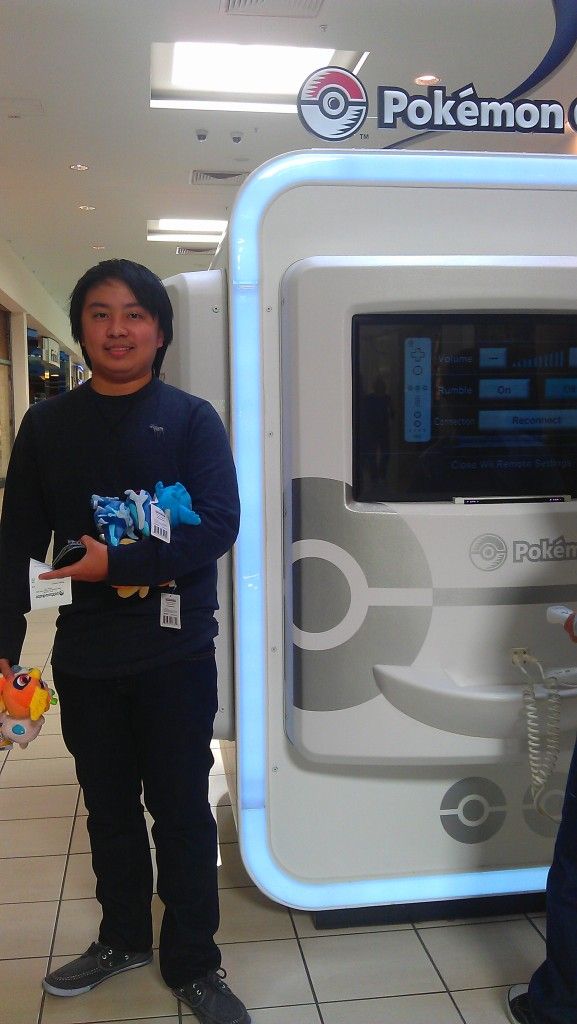 Handful me! With my new friends! :)




Come Sunday, before heading back to California, I suggested that we go grab some lunch first since it'll be a looong drive. The truth is, I only wanted to see the Kiosk for the last time, with the hopes of the Kiosk changing its stock. Hehe.

We went to Tacoma Mall's food court and while my folks are busy choosing their food, I went on with my real agenda, the Kiosk is just beside the food court anyway. xD

To my surprise, the Kiosk did have a change of stock! Wooohoo! :)




This is what they had. Including the New Pokemon B/W 2 for DS.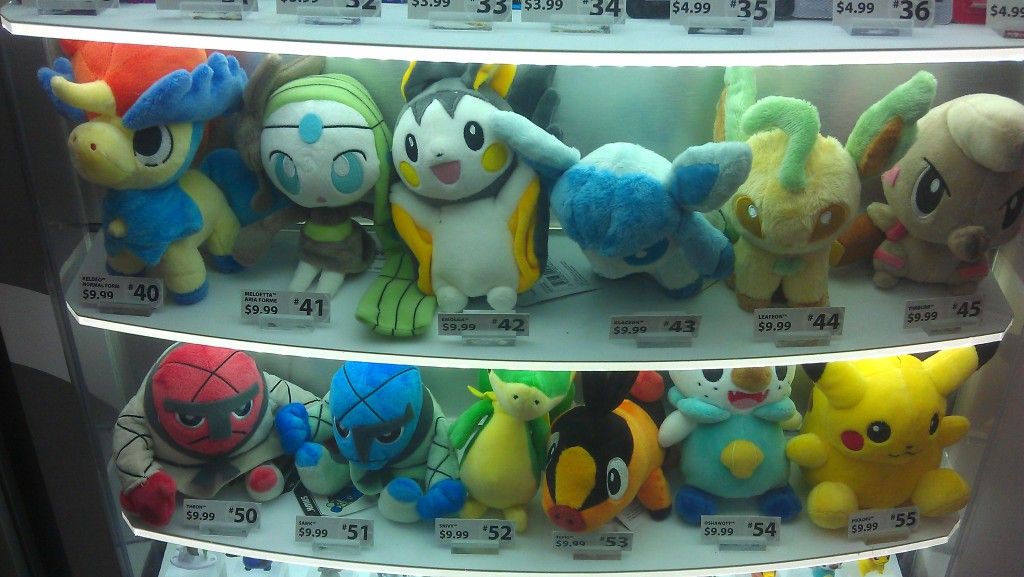 And the plushies! The newly released Keldeo and Meloetta, plus, Leafeon and Glaceon!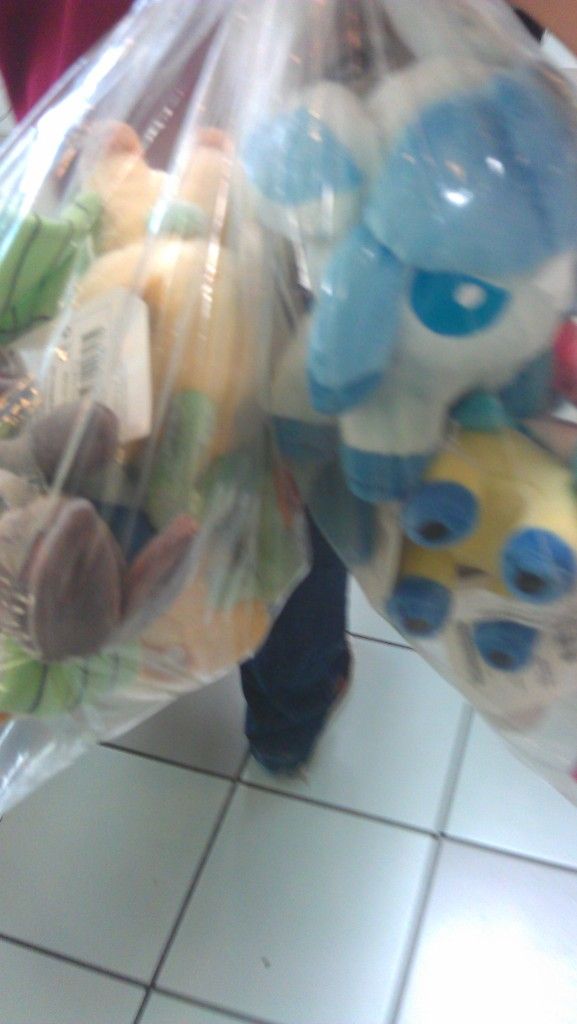 I caught 'em! I ran out of Pokeballs so a plastic bag would suffice for now. Lol.






My new Pokedolls in their new home. I also grabbed a few extras so I can sell them locally.




A few more that came in the mail while I was at Washington. A wild Charmander appeared! :D



Thanks for looking!