Heya! I got a big ol' box in the mail, guess what that means!!!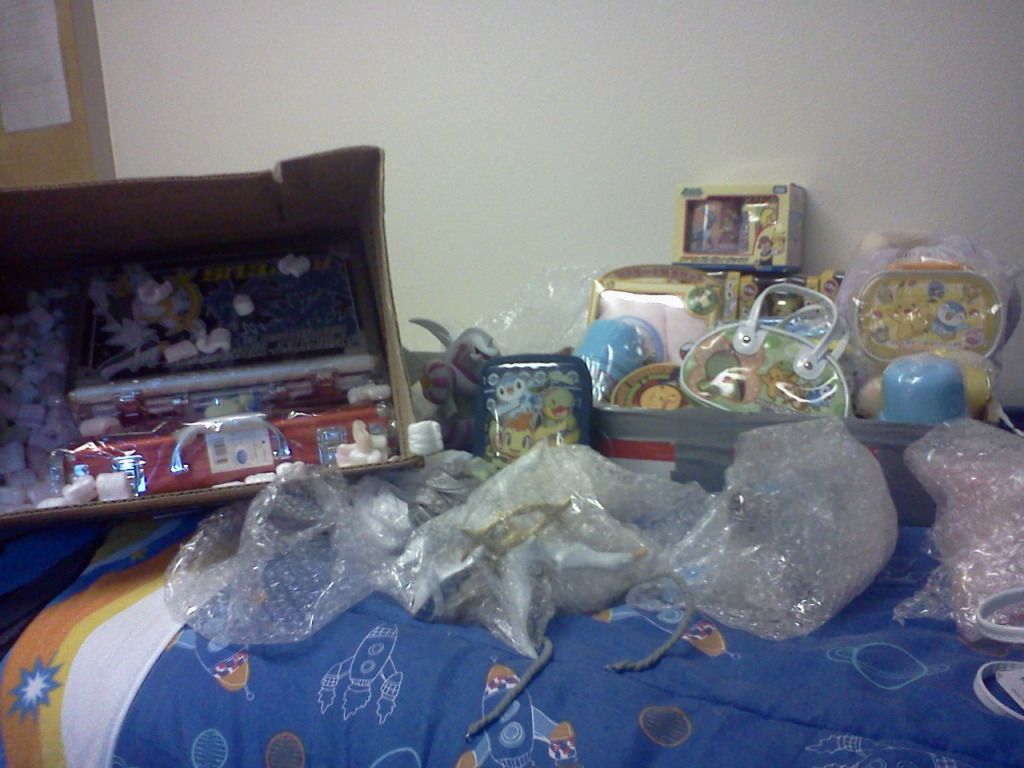 Attn:
babycinnamon07
bandanna_boy_17
clair2522
colocho_robotto
squeakaree
lucario
happy_cupcake
melissar1
miles_dixon
miniokami
nasija
oxymoronictonic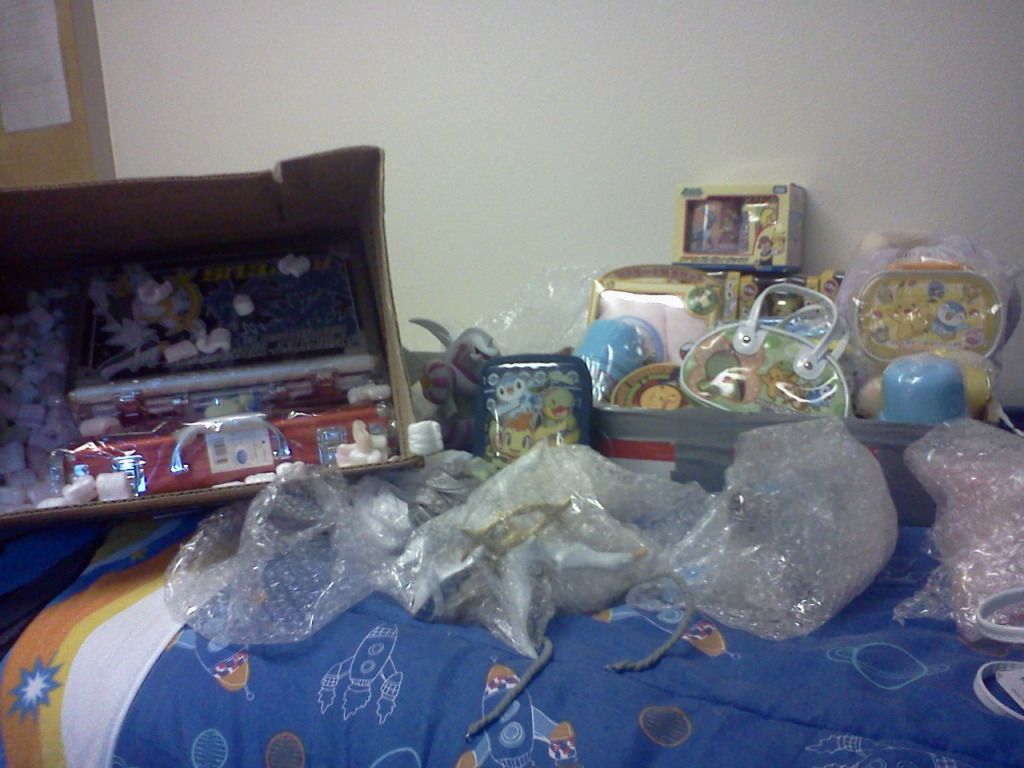 Sorry for poor photo ;o; I dont own a proper camera outside of my cell phone.
As pretty much almost everyone's stuff was MIP, I didnt take individual pics. However the Lucario's face is blue like we were warned beforehand, and Palkia's arm has come off ;n;

No one bought Palkia so I guess it's alright, right?

Extras will be going on sale along with my personal sales, which will be created soon, I swear.
Thank you everyone *bow*



The spreadsheet is here: (UPDATED WITH EVERYONE'S SHIPPING PRICES)
https://docs.google.com/spreadsheet/ccc?key=0AtVkOegXCiYcdHBUX1pZTkRXZjFZVmhPNE1HenEzWHc
When you go to pay, please put your username in the title or memo part of the payment ;u;
All payments to snapankle dot hotmail dot com

And please please please leave feedback for the two of us!
Me (
graywrabbit): http://feedback.pkmncollectors.net/feedback/view/graywrabbit/

ladylalehttp://feedback.pkmncollectors.net/feedback/view/ladylale/

**UPDATE 10/17/12: There's quite a bit of packages, so I'm going to be shipping over the course of about 3-4 days, starting tomorrow. I'll update on the spreadsheet when I've shipped someone's stuff! Thanks.