Hey guys, I just wanted to let everyone from my previous sales know I have shipped everything out as of Wednesday! Thanks so much for helping me out! There are only 2 packages that have not been shipped because I got payment after I shipped everything else off so I will be shipping those 2 packages out with my upcoming post office run after this sales post.

Sales permission granted by
dakajojo10/2011




This is a gorgeous, MIP Christmas 2004 pokemon center clearfile. The backside is just clear, which is why when you put it up to the sunlight it looks so amazing :) I don't think I've ever seen this on sale on pkmncollectors the past 2 years I've been here! There are a TON of pokemon featured here I can't even begin to list them off.

Offers begin at 25$
Offers end whenever they die down (24 hrs have passed with no more offers)

Some ground rules:
Shipped prices are only for shipping within the US, other countries please ask for a quote.
If you just want a quote, please just ask for a quote! Don't leave me hanging or hold up an item you don't intend to buy please.
I only use recycled packaging, sorry!
I do my best to protect all hang tags with reinforced cardboard or top loaders.
All pokedolls are Japanese and minky!
If you ask me something that is obviously answered in the rules, I will direct you to read the rules and whatever item you inquired about will go to the next person so please read!

Now for sales!



Ichiban Kuji lottery Meowth with mini Pikachu pokedoll in hand 30$ shipped
Foongus MWT, Pikachu pokedoll MWT (tag has many creases) 18$ shipped
Skymin, Landmin (loose thread holding flower to head), Darkrai 20$ shipped
Banpresto Stunfisk MWT 20$ shipped
Zekrom/Nobunaga MIP cushion 25$ shipped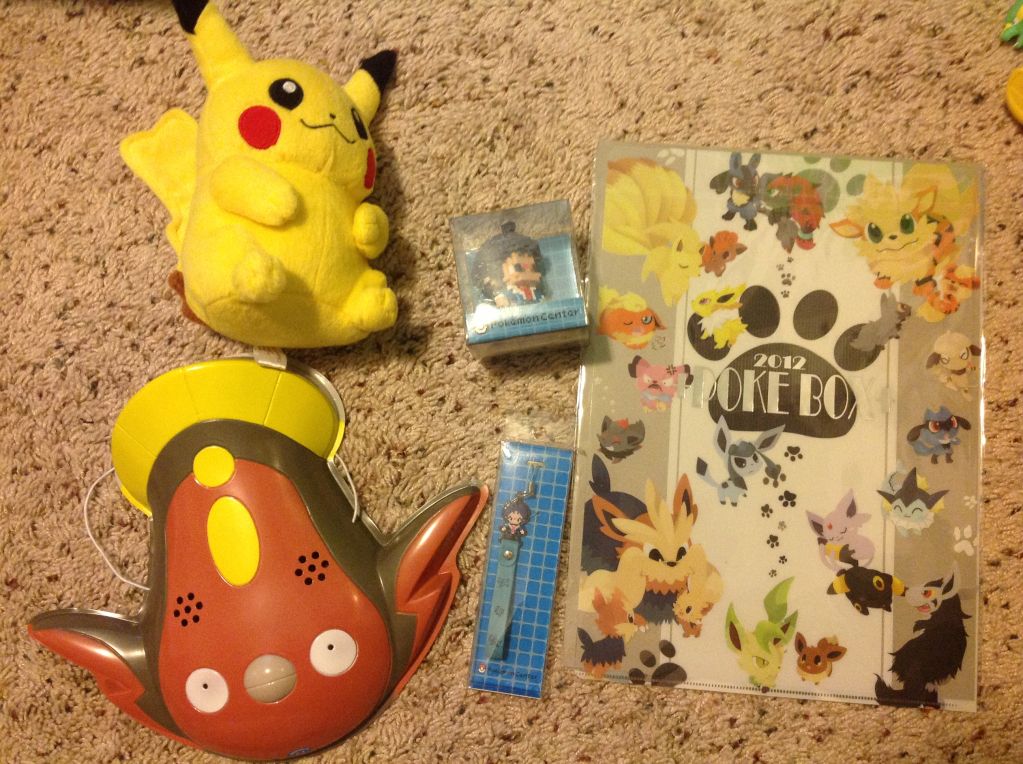 Rare 2009 Female Pikachu (tush tag only) 30$ shipped
Stunfisk Mask 10$
Cheren dot sprite figure 20$
Cheren dot sprite strap 13$
Pokebox doggies/eeveelus clearfile MIP 10$



Pikachu date counter MIB 20$
Cynthia 64 pack 25$
Cheren 32 pack 15$
Team Plasma 32 pack 20$
Sticker books 5$ each
Pokebox Donut cash book (only one inside, I took one!) 6$



Psyduck, Pikachu MIP pokedoll figures 18$ shipped each
Meowth MIP pokedoll figure 23$ shipped
Shelgon lot (includes kids, battrio, megablok, and dex figure) 15$
Trainer bookmarks 3$ each
Cubchoo MPC 6$ shipped
Blitzle cupcake foil 3$ (included in zebras lot)
Bisharp dot sprite phone charm 10$ (included in Bisharps lot)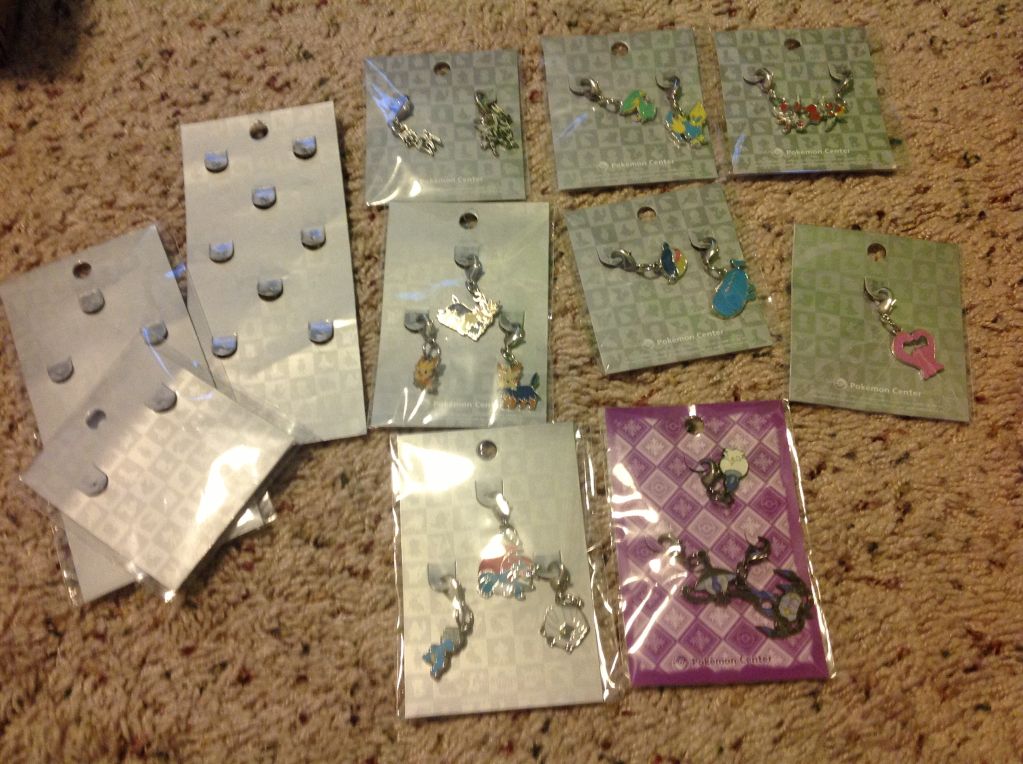 Charm backings free with any purchase
Bagon line 15$
Halloween Candles line 20$
Lillipup line 15$
Blitzle line 10$
Pawniard line 10$
Wailmer line 12$
Electrike line 10$
Ditto charm 6$

Will not separate sets so please don't ask!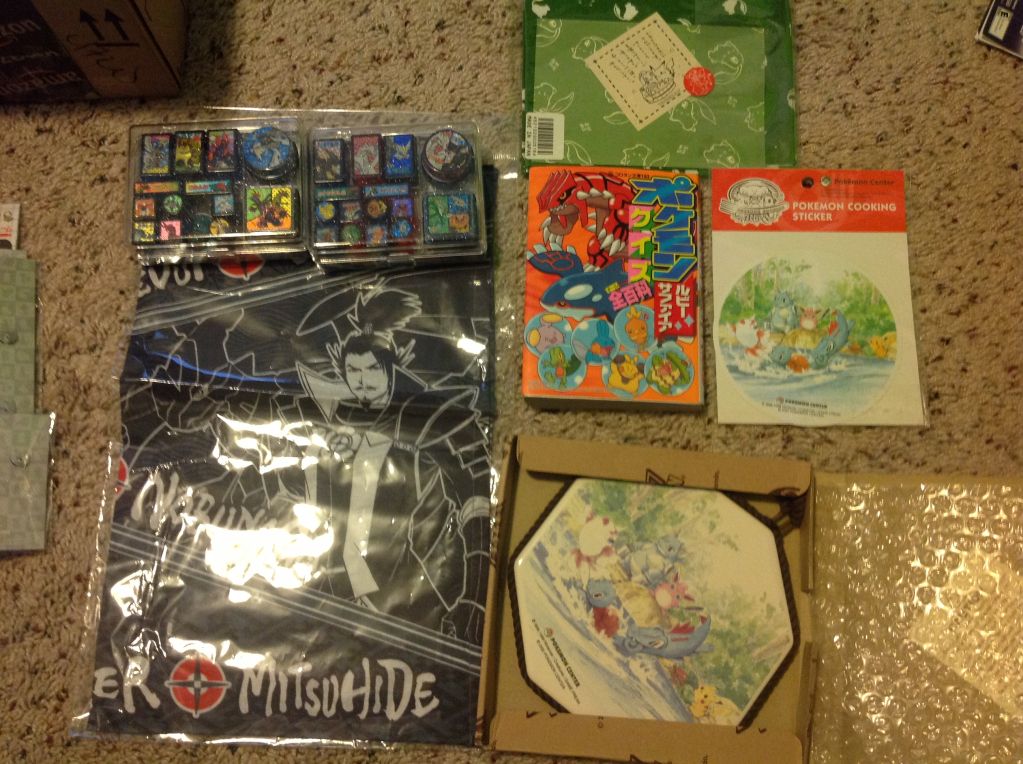 Stamp set (left) 15$ (missing Stunfisk stamp)
Stamp set (right) 18$
Nobunaga MIP handkerchief 15$
MIB Pokemon Cooking Club water pokemon hot plate 40$ shipped
Chikorita bandana/postcard 3$
MIP Pokemon Cooking Club water pokemon sticker 5$
JP Pokemon Hoenn puzzle book 5$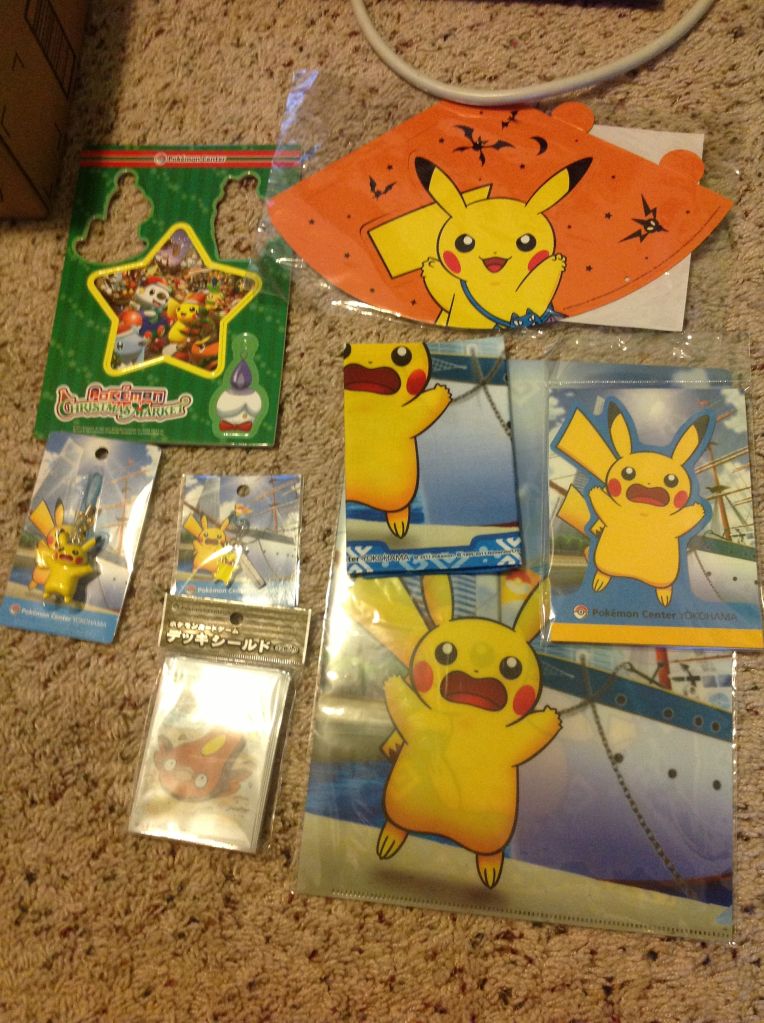 Memo pad 10$
Strap 12$
Charm 8$
Clearfile 10$
Handkerchief 10$
Or take Yokohama/Suicide!Chu lot for 50$ shipped
Christmas foam ornaments 3$ each
Stunfisk deck sleeves 12$
Pikachu halloween display 5$
Manectric, Elektrike, Clear Wailmer kid 3$ each
Keshipoke pokeball 1$
Pansage dot sprite tin 3$
Pikachu McDonalds toy 1$
Pikachu/Victini keychain 2$
Zoroark phone cleaner (?) 1$
Lillipup, Darumakka, Reuniculus stamp 1$ each
Dragonite messenger kids (have minor paint rubs on claws) 5$ each
Blue Omanyte in fossil mini model 5$
MIP Male trainer dot sprite notepad 6$
Pokemon cards lot 25$ shipped OBO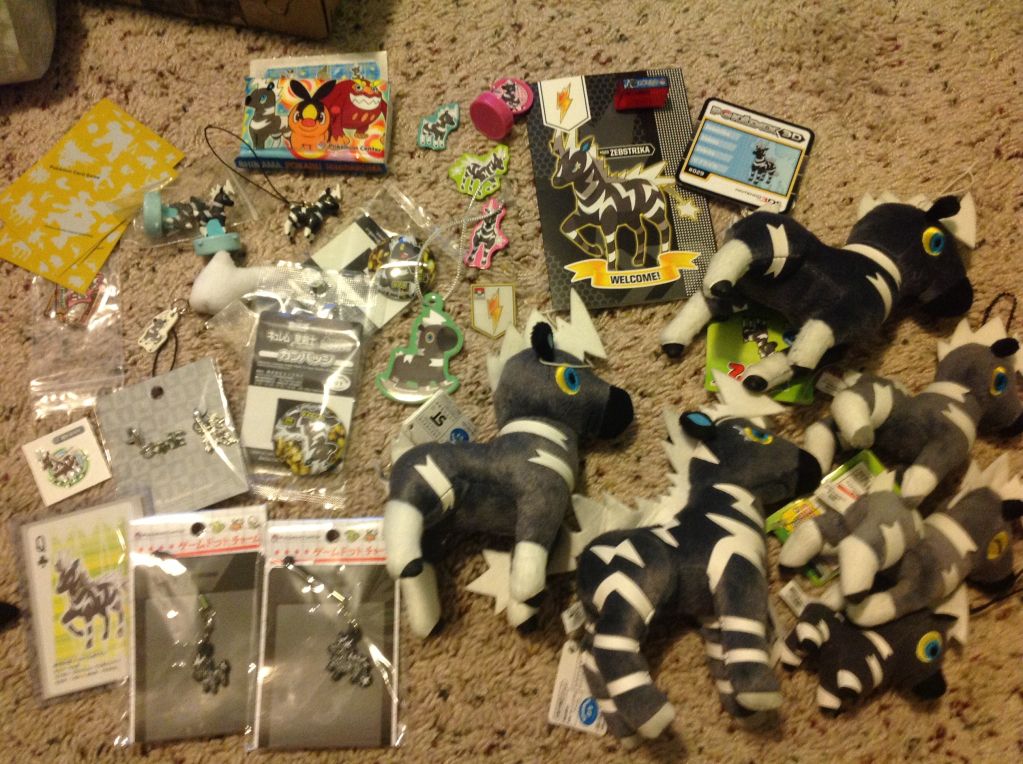 Blitzles
solid phone strap 4$
figure stamper X2 5$
sticker set 2$
bandaid 1$
cupcake foil (in previous photo) 3$
enksy magnet 4$
retsuden stamper 6$
AEON badge 6$
tissue pack 3$
foam christmas ornament 3$
Dot sprite phone charm 10$
Banpresto MWT X2 15$
Usakochan custom tail charm 5$
MPC MWT 12$
Super happy MPC MWT 15$
Mini Banpresto Blitzle MWT 10$

Or take them all for 105$ shipped
Zebstrikas
3D pokedex AR card 2$
Score card TCG 2$
Retsuden stamper 5$
green ensky, pink ensky magnet 4$ each
mini red stamp 3$
AEON badge 7$
charm set 10$
poker card 2$
glow in the dark korean pan sticker 2$
card sleeves set 1$
Dot sprite phone charm 10$
Banpresto MWT 20$

Or take them all for 75$ shipped
Or take both lots of zebras for 180$ shipped!
charm set 10$
Card sleeves set 7$
Ensky magnet 3$
AEON badge 6$
Halfdeck deck box 10$
US pokedoll MWT 15$
Bisharp stamp 3$
Bisharp MPC (green tag) 12$
Bisharp MPC (pink tag, World Hobby Fair exclusive! blue coloured chain) 20$
Custom Bisharp art card (drawn by me) 3$
or take the entire Bisharp lot for 90$ shipped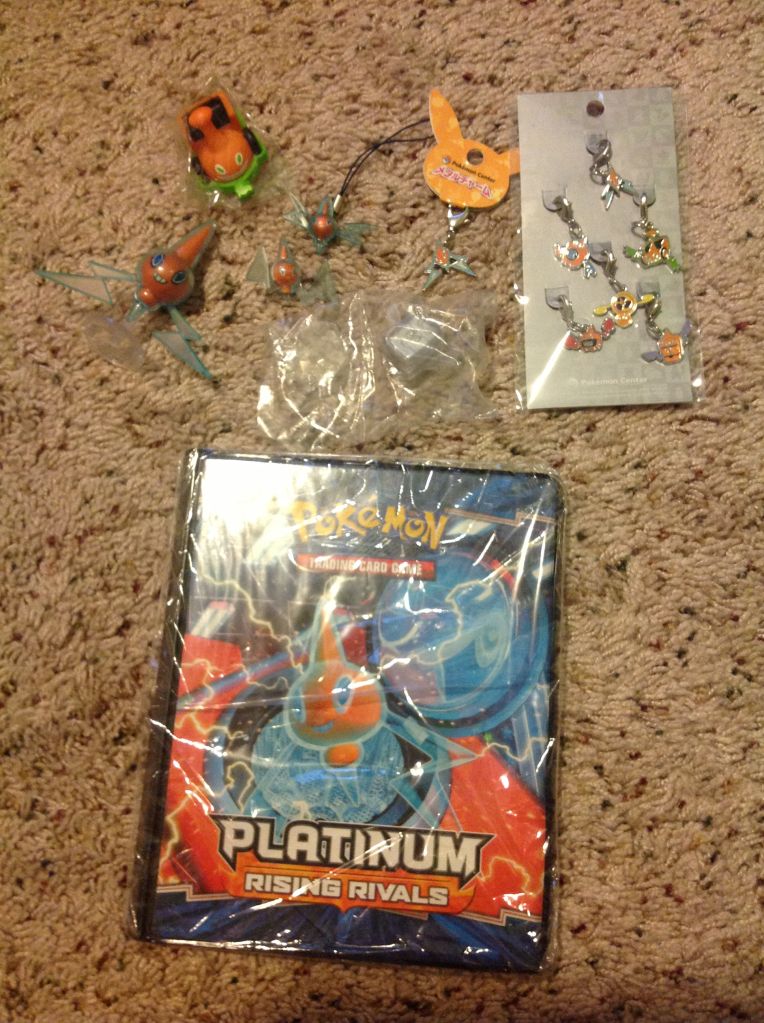 Charm set 20$
Halloween charm 20$
Clipping figure 5$
used phonestrap 4$
Jakks figure 10$
Cut rotom kid 3$
Sealed card folio 10$
MIP Frost Rotom chou 5$
or take the entire Rotom lot for 60$ shipped