Magnetic Pokeball GB - I have a customs charge letter that I assume is from this GB. I will keep you updated. I'm not at home to find out until tomorrow, and there's nothing I can do about it over the weekend.

SALES
I have given up waiting for Pokebox participants to pay for shipping - after 2 weeks of no reply to the final PM I sent to everyone. Consequently there are some Pokebox out of production charms and one Pokebox Eeveelution fan for sale. I will use this sale money to refund the participants. Some of these are from my own order too, as I am downsizing.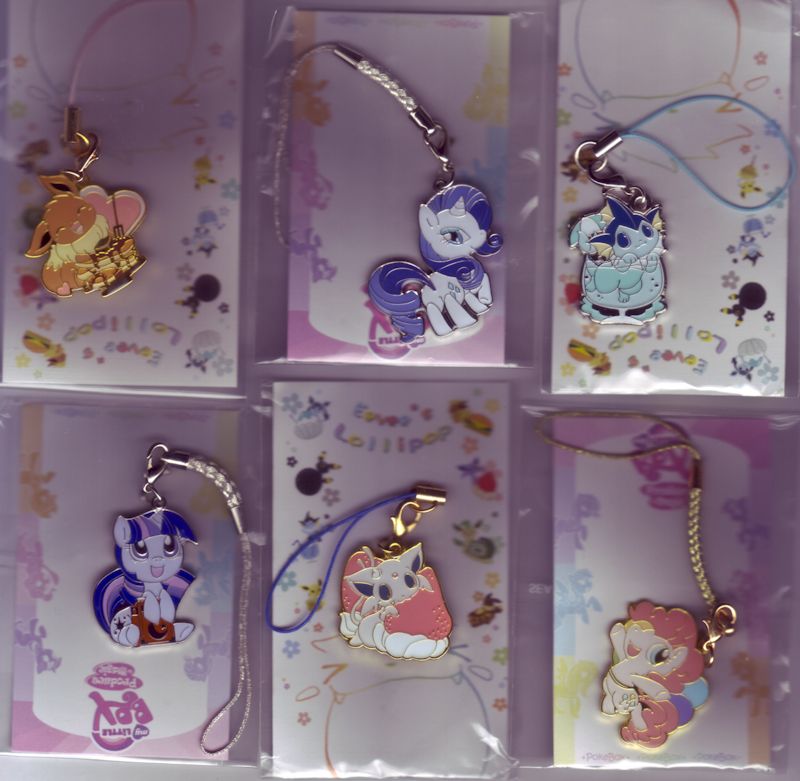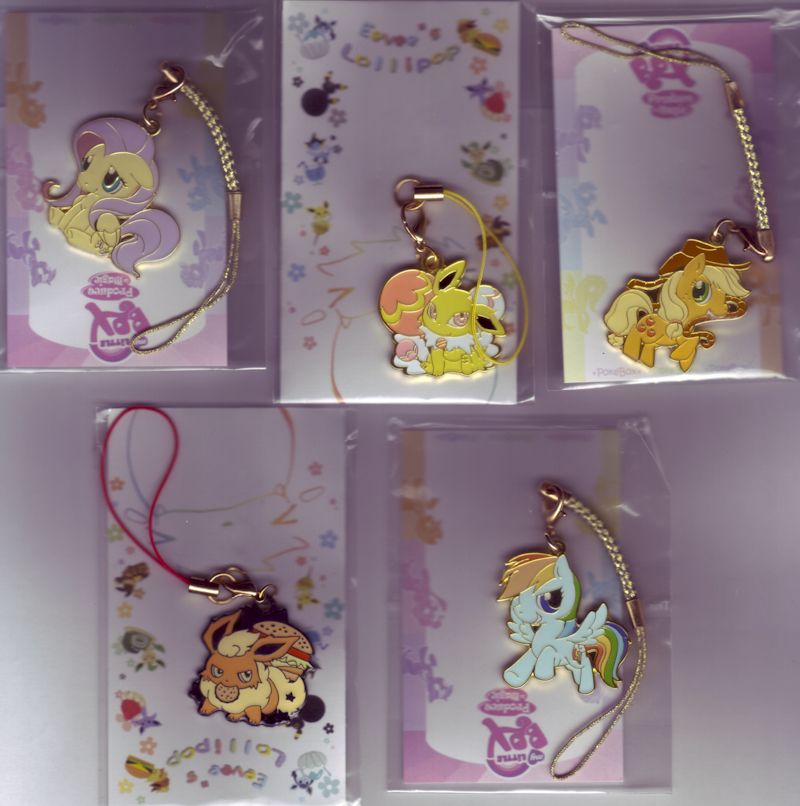 I received sales permission in June 2011 from
dakajojo
My feedback is here: (link to be added)


Charms are MIP and $10 each before shipping.
I have two of some charms and only one of others. I want to let everyone have a crack at owning one charm they want..
My only conclusion is to limit one eeveelution per buyer.


These are the actual charms on sale. The backing are not blurry in real life.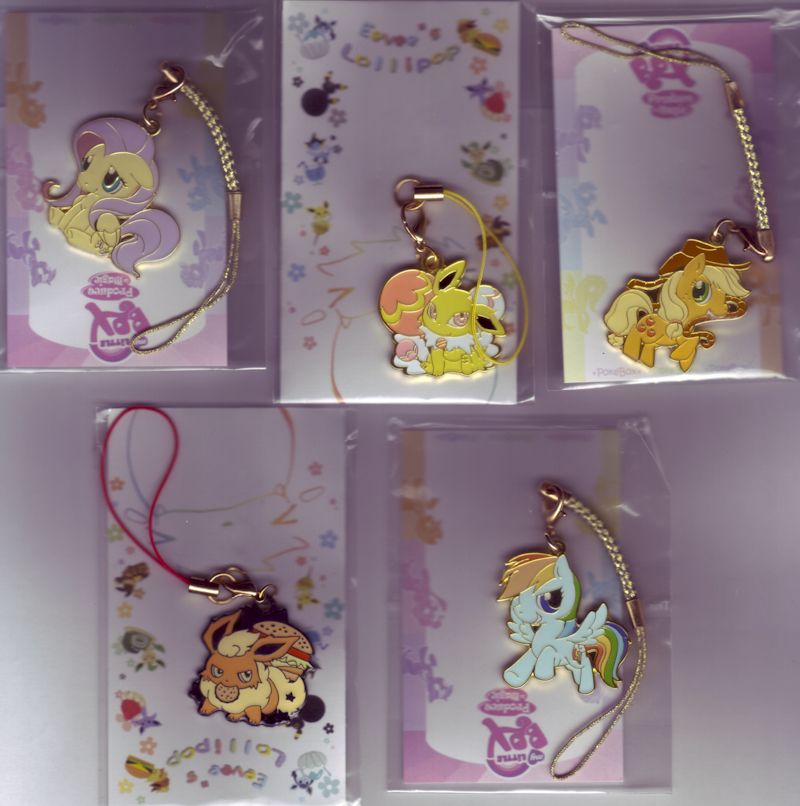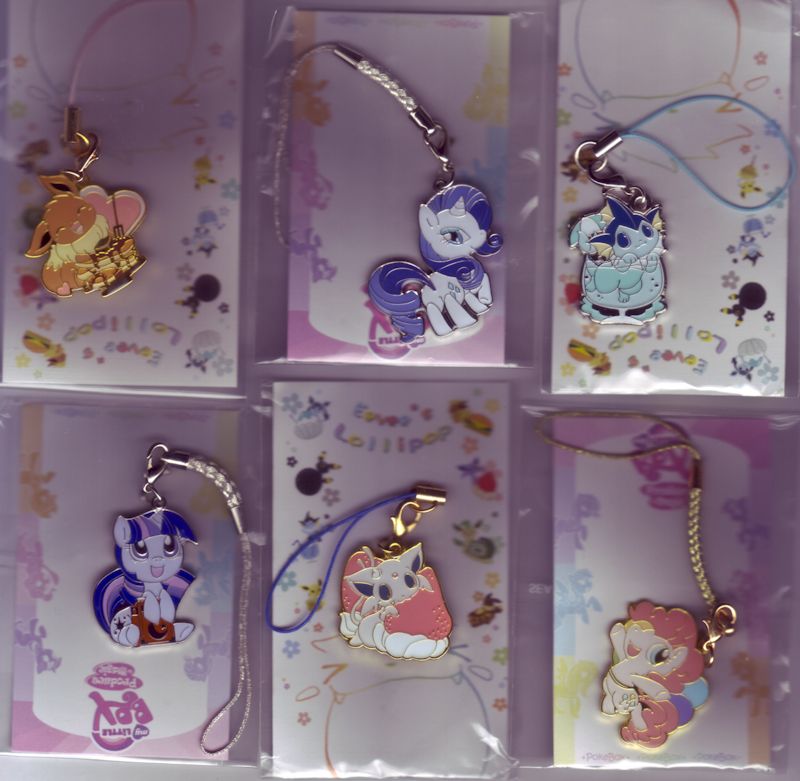 Mum scanned these hence there being ponies mixed in.
Pones are also for sale but please PM me about ponies as they are not Pokemon.

Fan is $8 before shipping. Fan is 11 inches long.
Design has white behind it to keep the image punchy and visible on any colour surface.





Squawky Talky Electronic Lugia GA:
I asked Sanderfowl for some more photographs of the Lugia and vurry blurry plush. They very kindly took more, so I have updated the photographs of some of the plush. Please click the thumbnails to go and look in better detail. There is also now an end timer (Mon 29th 8pm GMT)!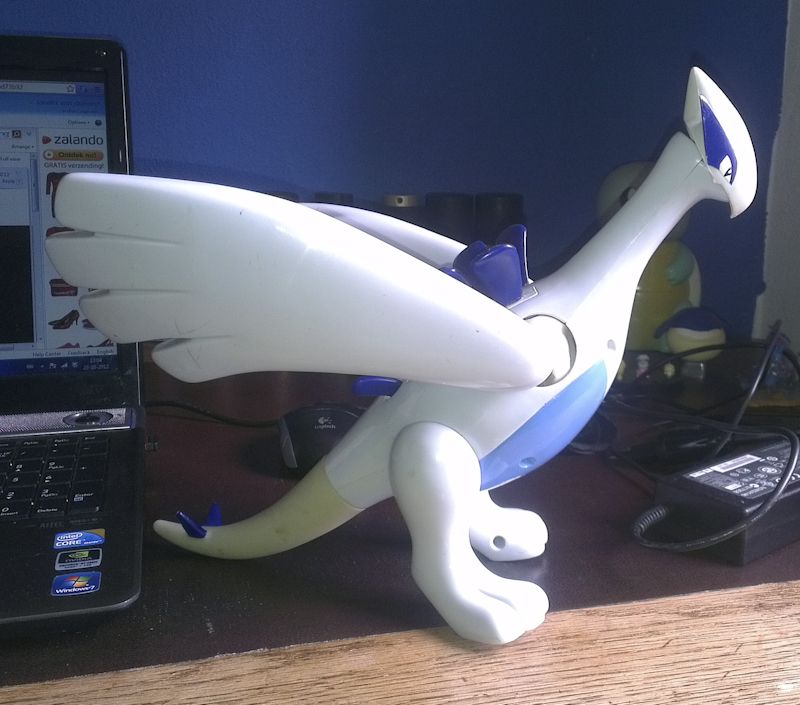 Regarding my claim in this GA of an Eevee plush:
Mod
entirelycliched commented that, "There has been a bit of concern that it's one of the "mirage" plush, which (both fortunately and unfortunately!) makes it exceptionally rare and possibly one of a kind. If that is the case, a claim would have to be significantly higher to reflect the value."
I'd like to reassure whoever the concerned party is/are, that it is not a mirage plush.

It has "Nintendo*Creatures*Gamefreak*TV Tokyo*Shopro" and poly fibre details on the label. I asked Sanderfowl for details and they graciously took even more pictures.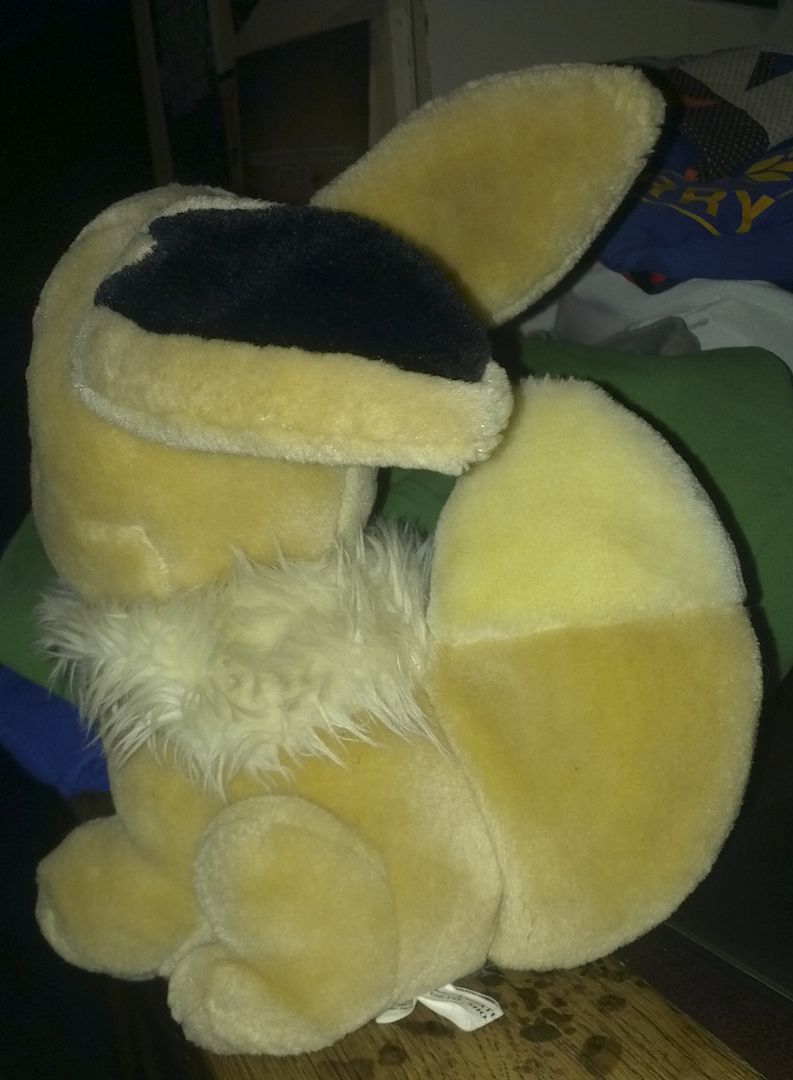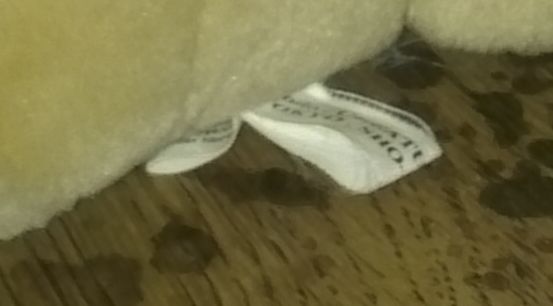 I wasn't trying to snaffle a mirage plush, I'm not even an eevee collector! I kinda feel I've upset someone accidentally and it makes me uncomfortable.