Hello! Hope everybody has been doing well. I received some Banpresto prize updates which I thought I would share with you guys. The last bit might be 'shocking' (pun fully intended). =D

First up, these starter ballchain plush would be released in March. The Hoenn/Sinnoh equivalents are now confirmed for release in April! =D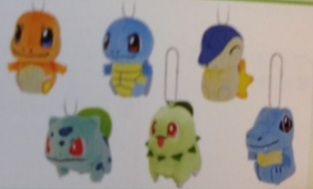 Not very 'new' news, but better quality pictures of the Water starter standard sized plush that come out in February.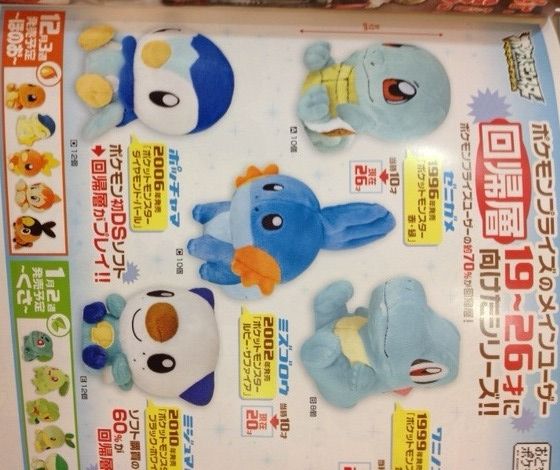 Everybody's favourite eel gets its MPC release in February! A 'Greatest Hits Selection' follows in March, which includes Hydreigon (again), Zweilous, Pikachu, Lilligant, Litwick and Galvantula.



Finally, although I have no images to share for the moment, it has been announced that an electric-themed ("denki" =p) plush set will be released in April, which features Plusle, Minun, Pichu, Ampharos and Elektross. Dead excited about what this means - will they release other similar element-themed sets and feature lesser-merchandised Pokemon (especially those from the R&S era)? Also, are the poses (i.e. for Ampharos) similar as previous Banpresto plush? Only time will tell!

That's all from me today! Have a good weekend ahead!