Hello Everyone! I just got back home from Japan (Osaka) less than a day ago! It was a great trip, except a very disappointing thing - after visiting A LOOOOOOT of game arcades I failed to find any small I love eevee plushes T____T A few shops has the big eevee but I don't really want to go for those as one would already take up 1/4 of my luggage space. After asking around in shops all replies I got is that the small ones are no longer in stock, sad times ;_; Everything else is cool though, and once I finished going through all these photos I took I will have a post about the trip (pokemon related of course) :D


I have almost finished organizing my gets and other things (shouldn't go into details since quite a lot of them are non-pokemon related lol), so you know what it means... SALES UPDATE!



(Please Click the Banner or this fake cut to go!)




Meanwhile, I will share these little gets :3



Pokemon Time Plush from Pokemon Center, and little seal and polar bear plush from the gift shop in the zoo!
The moment I saw these little fellows in the zoo, I just thought - Pokemon Time!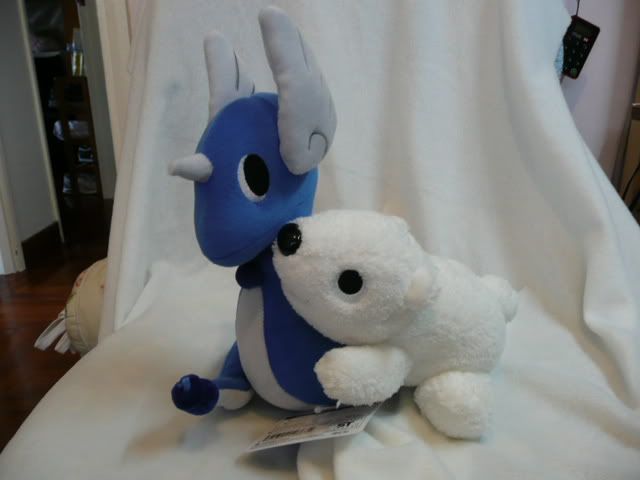 Sorry for short description, I just thought these are sooooooooooo cute and can't resist sharing ;u; I hope you like them too!