Hello Brave Pokemon collectors! As I'm sure all of you are aware, Banepresto , Takara Tomy, and The Pokemon Center (Which I have just recently been made aware of their participation) have decided to make A massive wave of Eeveelution items ranging from plush to other items.In some cases, it may have already stated. I of course plan to invest well over several hundred dollars worth of some of this stuff. My collection will explode from awesome, but my wallet might die of starvation.

I thought it would be cool to show my Eeveelutions related merch before the impending "Eeveepocalypse". Plus most of my other Pokemon items are in storage, so this is what I got.

here's a neat little banner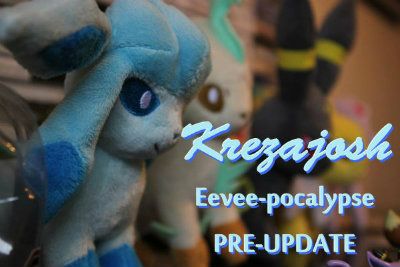 Ok so I really dont have an overview shot, so I'll just get right into it.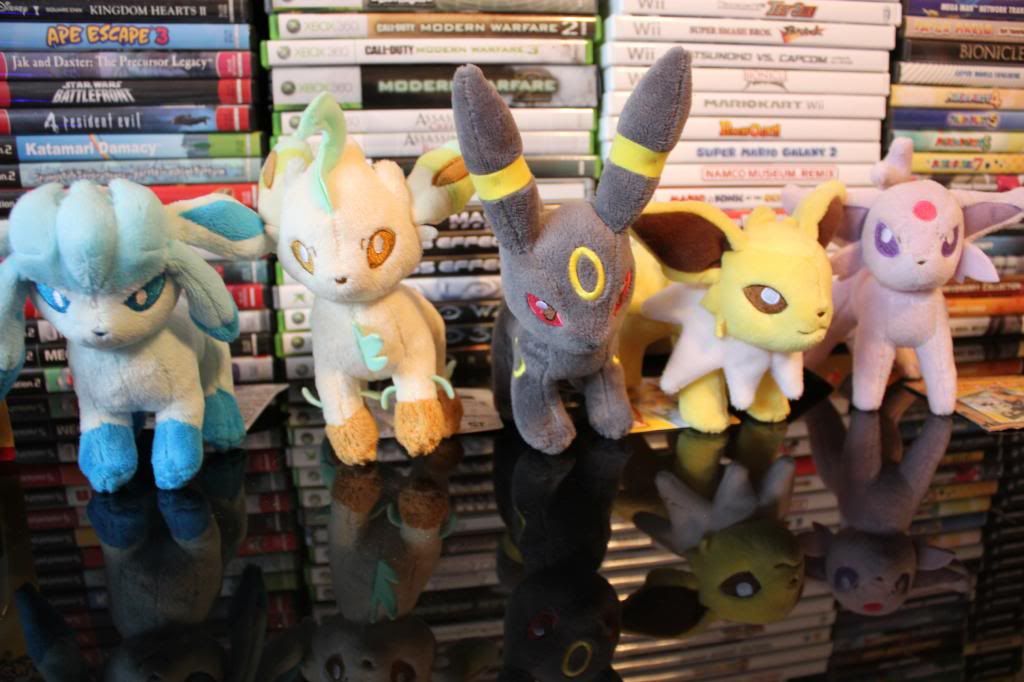 My canvas troupe. at 5 strong' each one represents a significantly large investment. all with hang tags. I think I'm gonna have to call it quits with all the new merch. Who knows ? Maybe they will re-release the canvas plushies like they did for the starters. A boy can only dream.



sealed jakks figures. I got the Leafeon on eBay and the Vaporeon was quite a surprise blessing. I don't remember who it was, but another member did pickups for them and several other jakks figures that must of been pulled out of an box in a warehouse somewhere. More like a treasure chest out of the abyss. I'm Extremely lucky to have them both, As I don't think many boxed jakks of any eeveelutions are floating around anymore.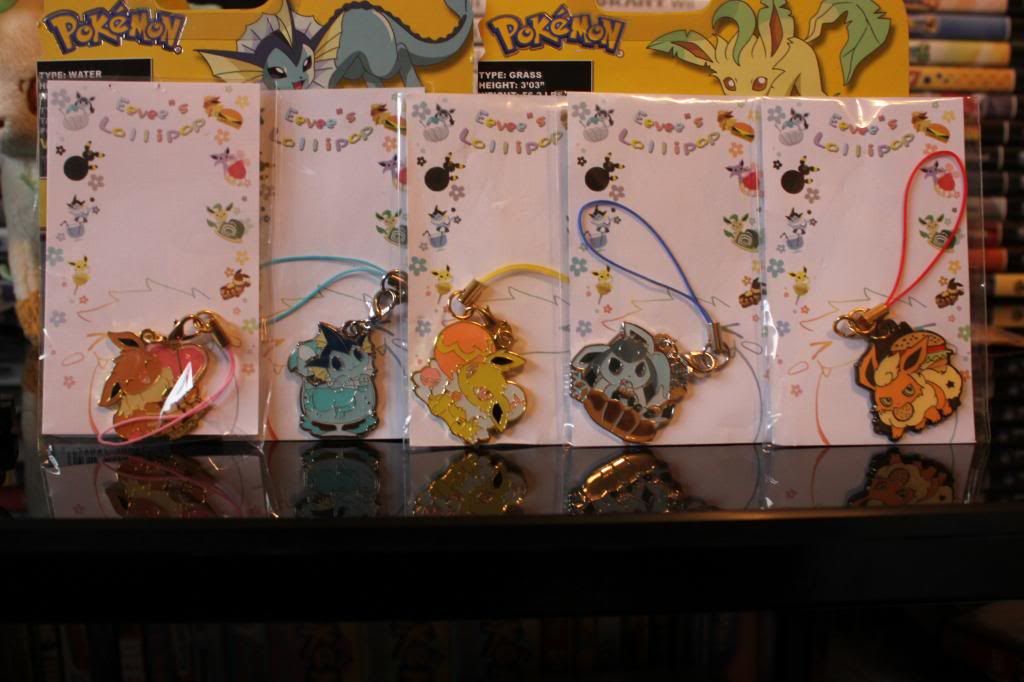 Poke box charms. What Can I say; I think they are sweet pieces of art and I hope I can all of them one day. My favorite has to be Flareon, which is unusual for me; because she's not my favorite eeveelution. It's because she has a burger in her mouth. I lol'd so hard when I saw that and knew I had to have one.

Speaking of more chrams; here's some official Eeveelution charms that I have. A 2012 dex set and a johto dex Umbreon.



I like to keep all my charms and flats in a display case, which is now too small. I have to go buy another one.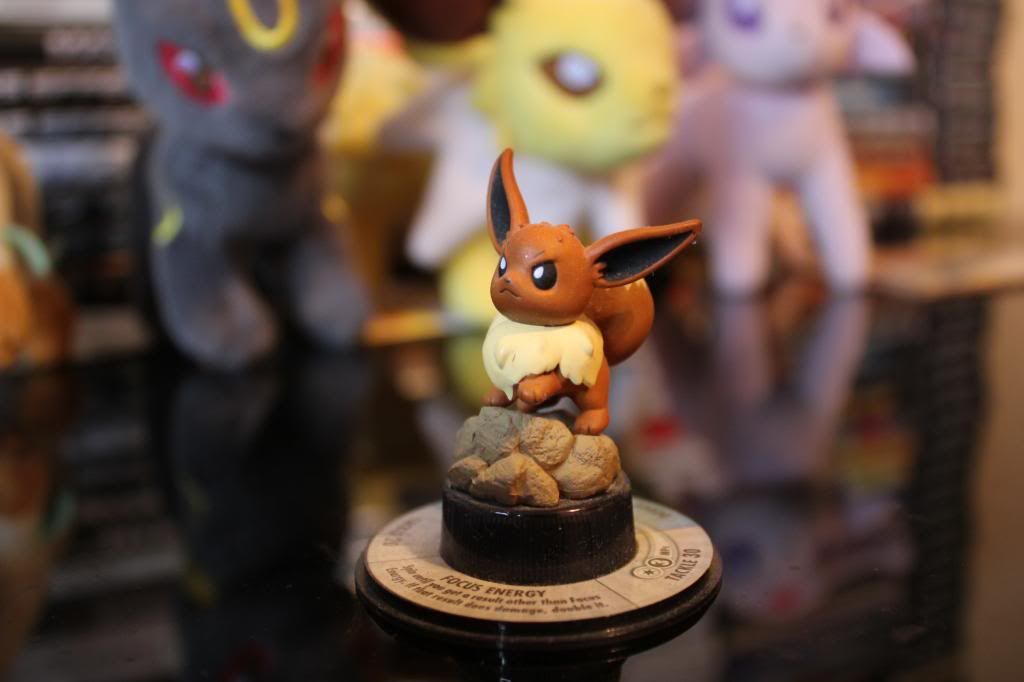 and here's some more random stuff including battrio's, An eevee tfg, some kids figures, and some based figures(which I believe are called chupa figures). When all this new eevee stuff is said and done, I'd like to get some more of the coins and kids figures. I'm planning to buy in bulk to get good prices, but I don't have the money right now. Oh well; at least those aren't going away with skyrocketing prices.

again, that's' what I got. It's not a lot of stuff; but I'm still very grateful to have them and I love them all. I definitely plan to do a post Eevee-pocalypse update; when I think the time is right.

until then, enjoy the photos, and feel free to post your own Eeveepocalypse collection update!

thanks for looking!