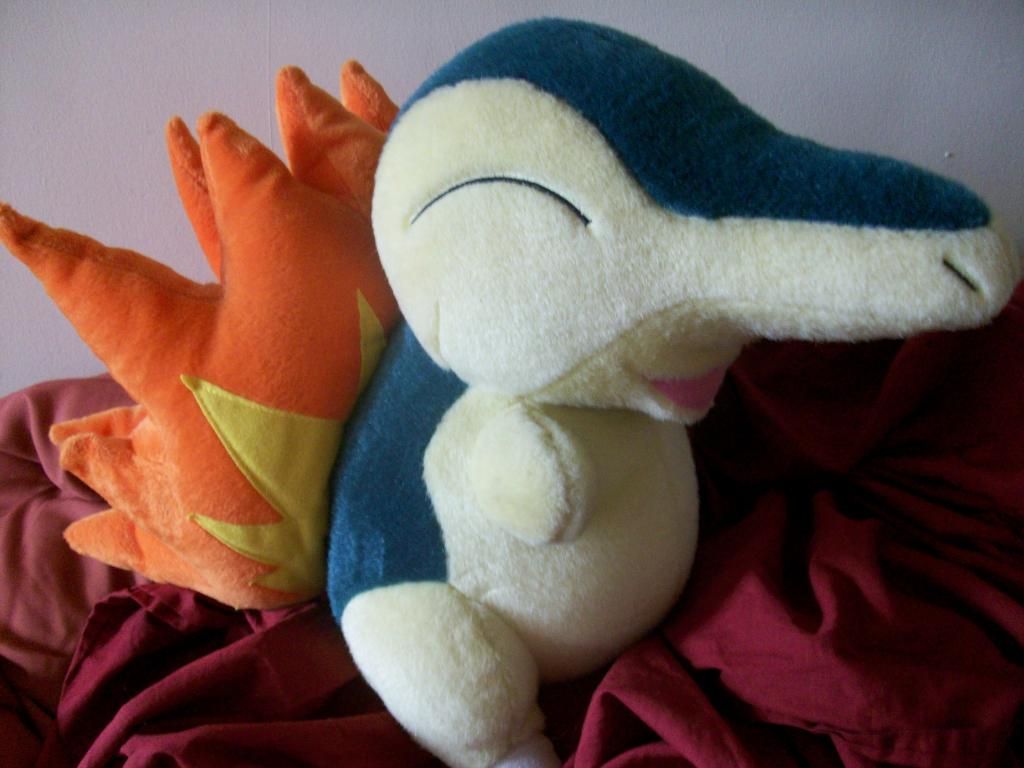 It's time for one of those sales that only comes once in a blue moon! Here is an official, 1:1 scale, soft and cuddly Cyndaquil, looking for a new home! Perfect as a cosplay accessory, display plush, or just pretending that you have a real pokemon waiting for you at home.
This little beast stands at 13" tall, and was purchased from the New York Pokemon Center (now known as Nintendo World), roughly around 2001. Since then he has known many happy years of sitting on my shelf, safe out of harm's way.
He is in near-mint condition, stain-free, tush-tag only.
He comes from a smoke-free, PET FRIENDLY HOME, and will be carefully cleaned of all possible shed fur before being shipped out.
He will be shipped from New York, shipping prices adjusted according to weight and location. I do ship internationally.
Sales permission given by denkimouse years ago. Feedbacks are here and here.
Bidding starts at $95
Please bid in increments of $5
All bidding ends on November 11th, 2012 at 10:00 PM, EST
BIN is $300
The usual community rules on bidding apply, including the no sniping rule.
Paypal will be the accepted payment method. If you have any questions on this, please comment below.
I reserve the right to refuse sales to anyone due to inappropriate behavior. Don't be a butt.
Payment is generally due within 24 hours of final bidding. If for any reason you cannot make your payment on time, please contact me with an explanation. Cyndaquil will go to the second highest bidder if you cannot pay OR provide an acceptable reason why payment is late, and when it should be expected.
Have fun! Make sure Mr. Quil finds himself a good new home.

Please do not hesitate if you have any questions! Happy bidding!