Sorry for posting again so soon! I have a lot of things to tell you! : D
COLLECTION UPDATE
- I added a bunch more things to my collection and updated how I'm displaying things!
- I'm still waiting on more stuff, but I couldn't wait to show what I've gotten recently!

Preview: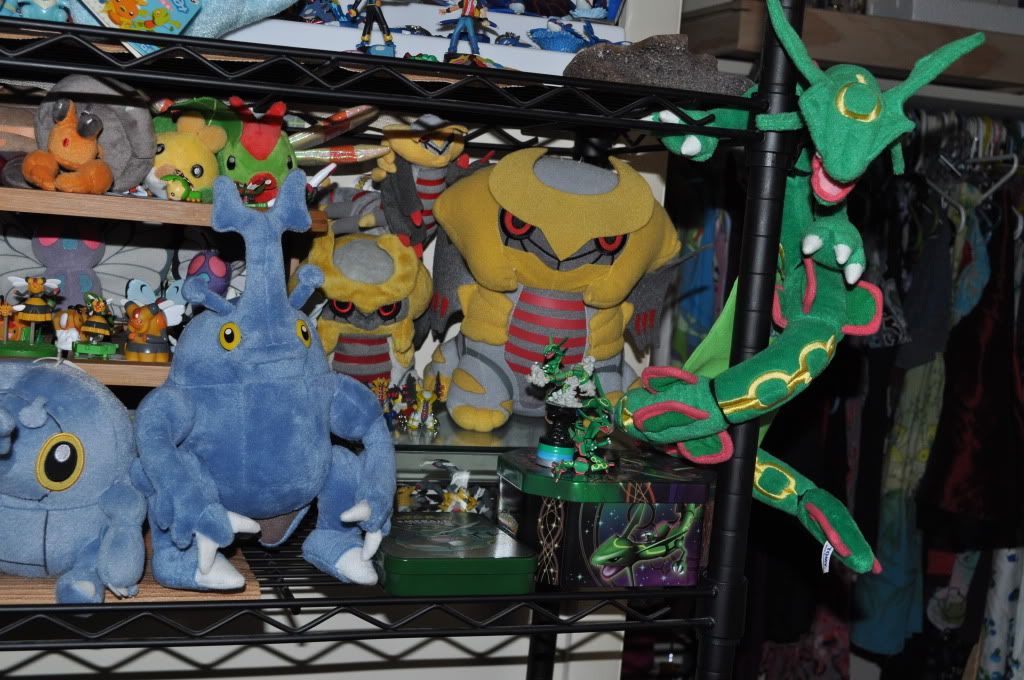 Here is the set-up I've got going on right now.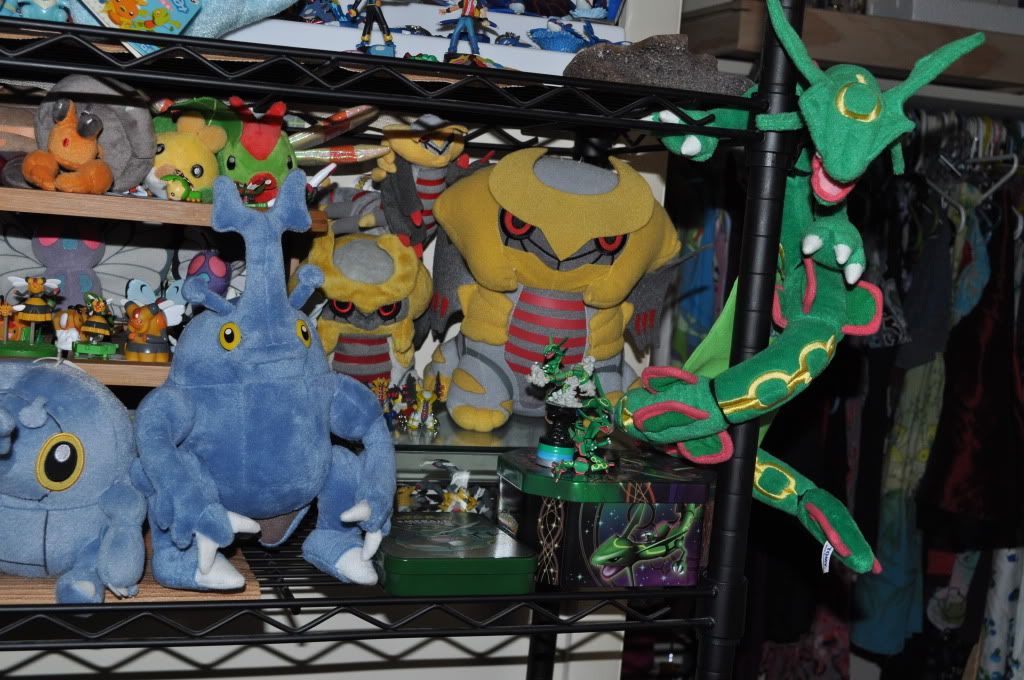 I'm running out of room again! D :
Trapinch in his 'baby seat' xD
So snuggly!
The arachnids~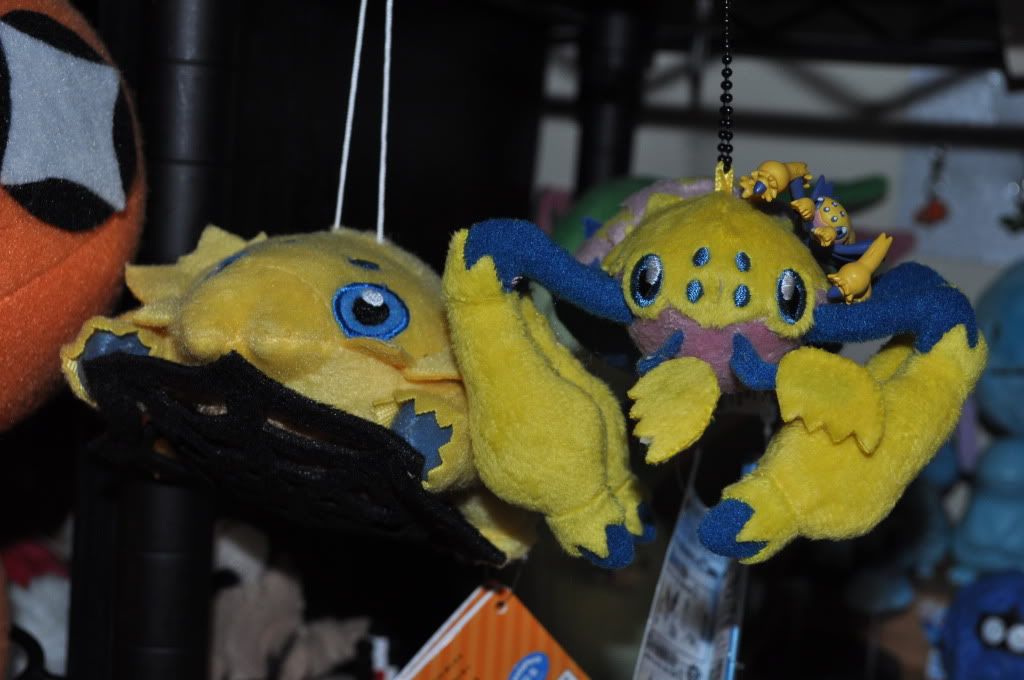 Nincada line! Pretty small right now but I'm supposed to be getting in a few more things soon, like kid figures and such : D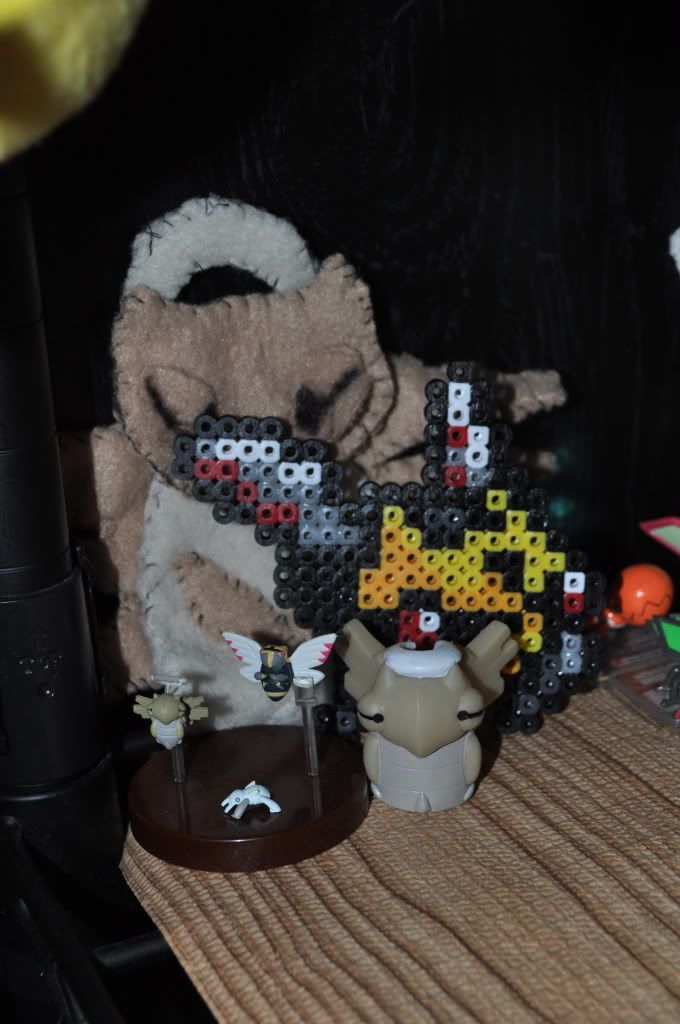 More Trapinch line! Also have some kid figures of these guys coming in~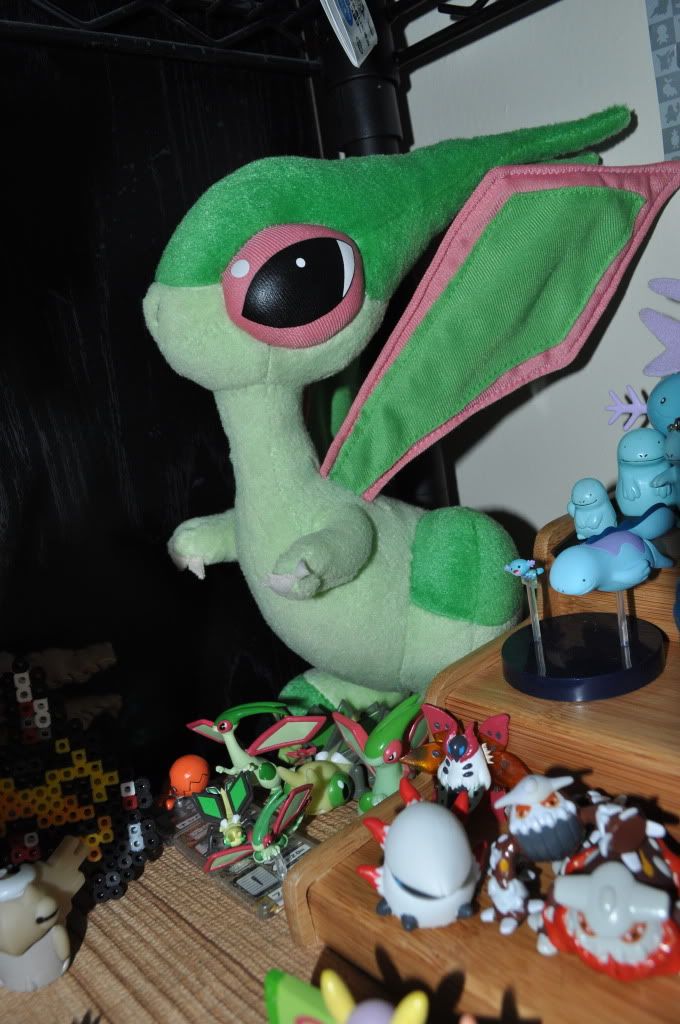 Woops and Quags! I really wish I had more space, you have no idea how OCD I am and this seems cluttered to me. : (
Bugs and Magnet line - getting in the Magnezone zukan soon~
My cute little mud babies! : DD So happy to have Swampert pokedoll now~
Heracross! I LOVE my Paki Paki one, OMG, he's so snuggly~~ I dunno but I think the Banpresto looks more like a female Heracross cuz of the horn. Maybe. : )
More bugs! You can't see Butterfrees in the back because of the shadow, awww.
Giratinas!
I put most of the origin form ones under the glass. Get it? : D
Rayray! : DD My poor zukan is still missing his bottom jaw. : (
Tomy recall Rayquaza watches over everyone...(He has his tag but I put it inside the bag so it didn't get knocked into.)
Not part of my collections, but I love these plush : )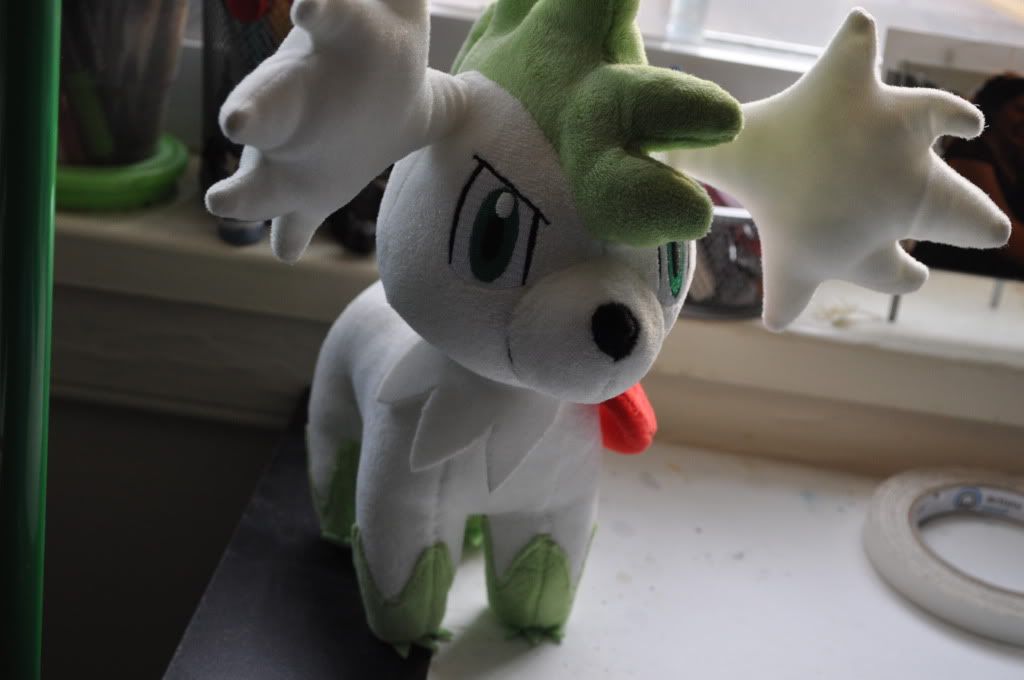 I'm so happy with my collections so far! <3 Can't wait to get more (though my wallet can, haha....)!
WANTS
- I made a permanent wants post, which I will be adding to periodically.
- Follow the link!
(WANTS)
SALES
- I made a second sales post in my journal dedicated to cards! And there are tons of them!
Check it out!
- I added a couple more things to my
main sales post.
There's lots more to see too~
- I'm still taking offers on a Big Talking Movie Lugia, Combat Articuno figure, Combat Nidorino figure, and Meowth & Pikachu walkie talkies!
See sales post!
Preview: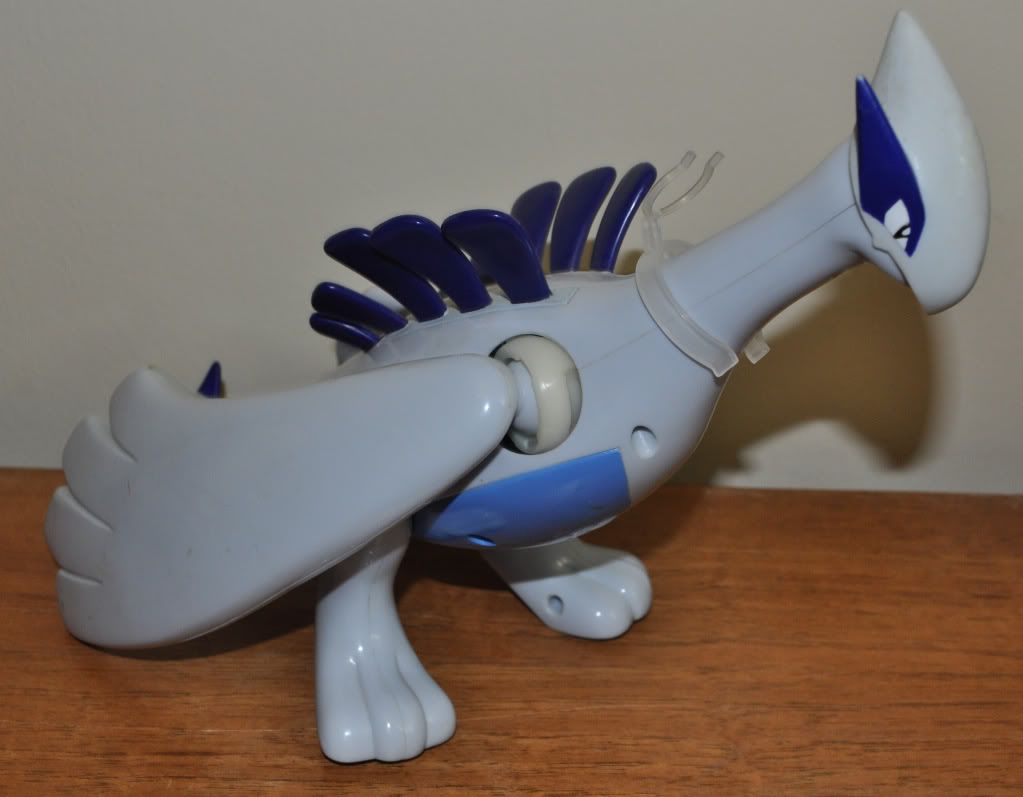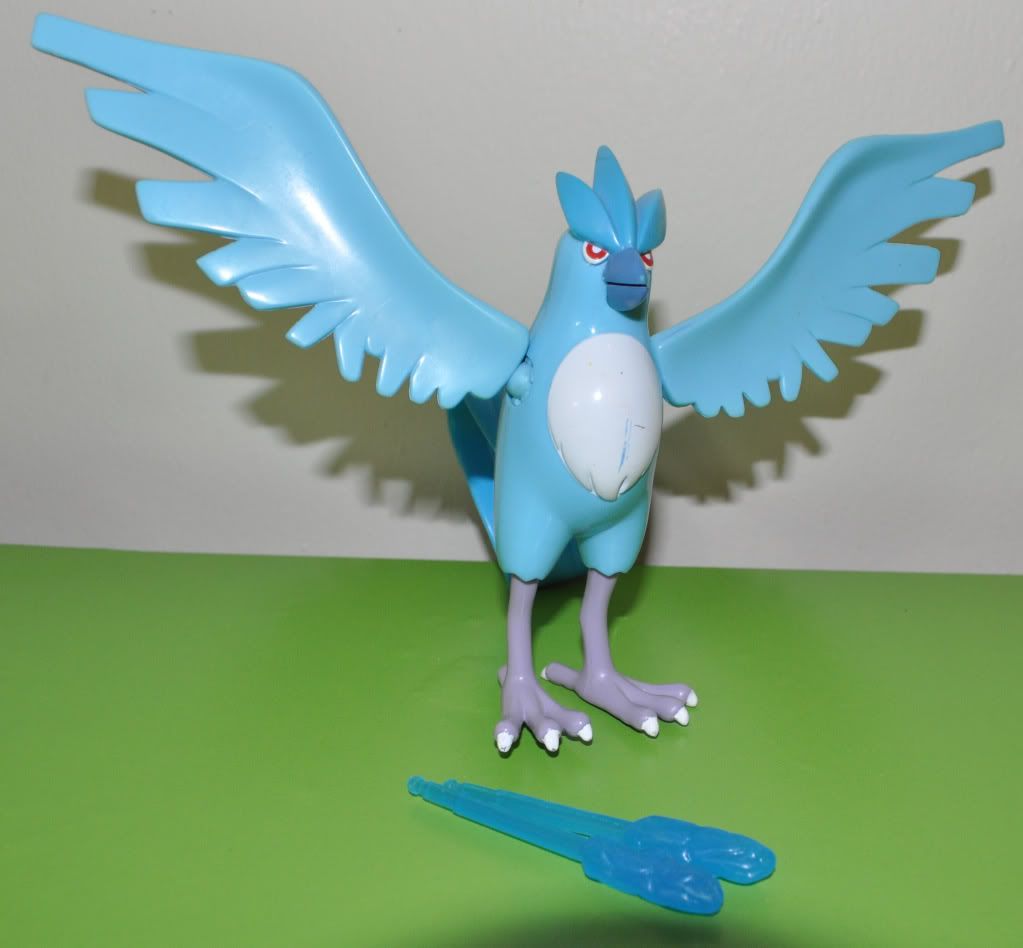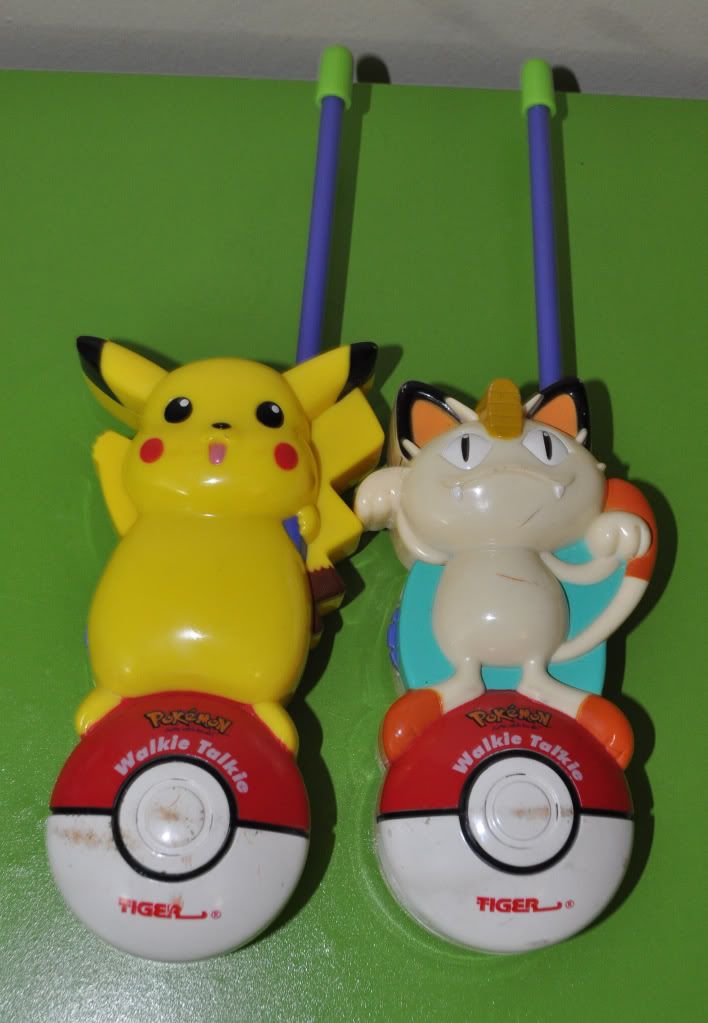 CUSTOMS
Oh, and another thing! If anyone wants to trade/battle, my friend code for White 2 is 1550 3027 0797.
Thanks for reading!