Hey guys so I have been meaning to put up a collection update but I never seem to be able to get the nice shots other people get when taking photos of their collection so mine always seems half-assed XD Anyways, I think this is the first collection update I have done since I have discovered Noppin so there's lots of good new stuff :)

I also have updated sales as I'm trying to clear out the box of unwanted Poke goods in my room. I also added new stuff and am weeding out my Stunfisk collection. Not all of it, but a large majority. The only things I am keeping are some of the "practical" items like the coaster set, floormat, cushion, charms, and pot holder.

I'll do the collection update first but put them under two separate cuts so you guys can skip whichever if you want!




Obviously not a collection photo, but it looks gorgeous outside so I thought I'd share our scenery with you. I live in Salt Lake City and just spent an hour plowing snow by hand... only to have it be re-covered by the time I was done (the really clean area is what I plowed for the second time after finishing the entire front yard...and then I just gave up). OTL It only just barely stopped after I believe over 48 hrs of straight non-stop snow. And yes, that is a derpy heart I drew in the snow hahah.



My Rotoms! Which are currently under construction. XD The drawstring pouch I had hanging fell and I was gunna rearrange em but just ended up messing them up worse and haven't felt like fixing it yet hahah. I've got to say I really like the Pokemon Night mug!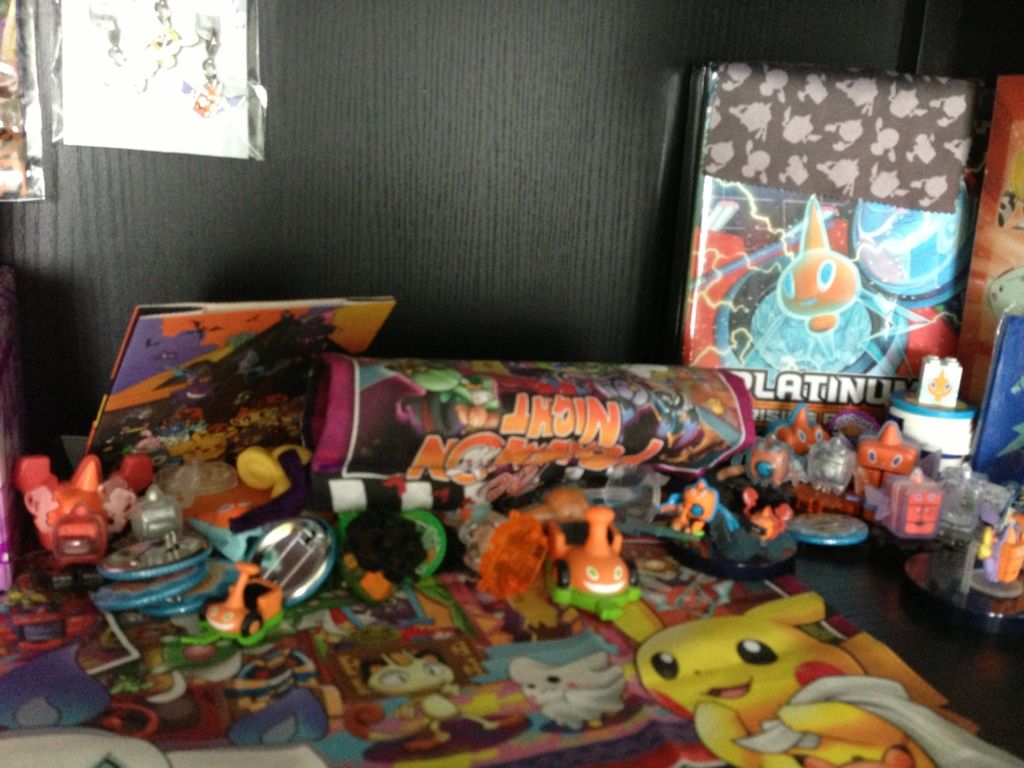 Stunfisk used Earthquake! Rotom collection was hit! (I know Rotom has Levitate but let's just pretend it was holding a Heavy Stone XD)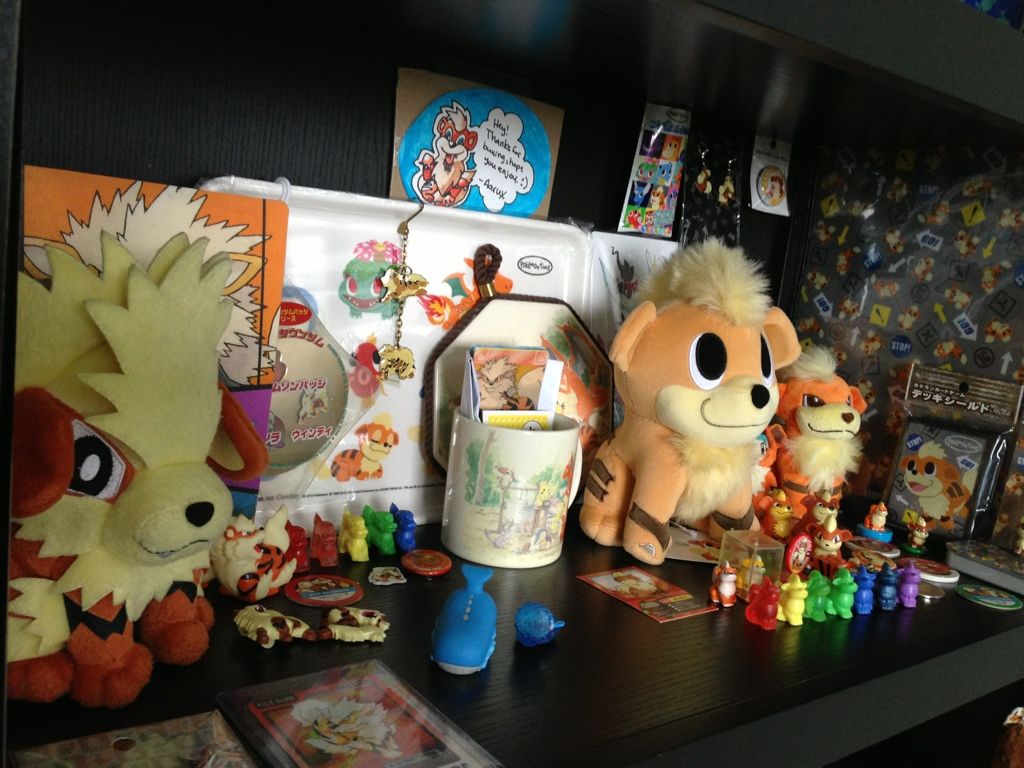 My fire pups! Rotom is technically my favourite Pokemon, but the fire pups are totally my childhood and who doesn't love a puppy that breathes fire!? They're slowly inching up to tie with my TV ghost. I just received the Pokemon Time Growlithe plush from Gin yesterday, and like everyone else I was surprised by the size! I'd seen a ton of photos and comparisons already but it's just different having it in your hands. It's not absurdly small, but definitely not big. I am pretty disappointed with the fabric choice PokeCen went with for the plush, but the fur is super soft :)

Wail invasion! I'm still unsure whether I should keep or weed these guys out too. XD They're so lovably obese!

And as you can see I am clearly running out of space. XD I don't want my main Pokemon collections to exceed more than one bookcase, so I decided to clear out some Maggyos and free a shelf. But as you can see...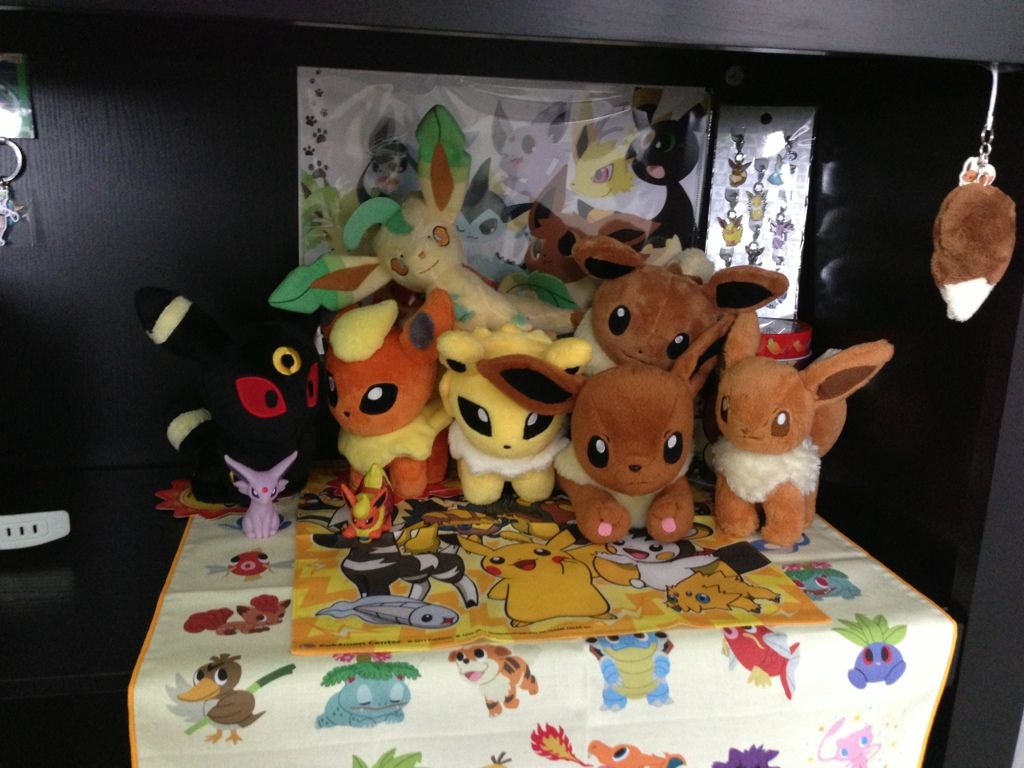 Eevee invasion! So I'm most likely going to have to clear the lower shelf as well to make more room for TV ghosty/Fire puppies. I'll probably stuff my Eeveelu pokedolls into my two pokedoll cubbies to make room for all my upcoming Eevee stuff. I recently won a Vaporeon Pokedoll and Glaceon Pokedoll for great prices on Noppin so I just need Leafeon and Espeon to complete my minky eeveelu pokedolls! My favourites are a tie between Eevee and Jolteon. Inititally it was Jolteon but I love Eevee so much TUT



My Canvas and Pokedoll collection! Venusaur is the odd one out, but I just can't weed him out! I bought the Charizard and another Venusaur (want one MWT!) off eBay from that Italian seller but they haven't arrived yet.



You can't see all the Pokes since it's hard to arrange them in a fashion where you can see all their cute faces D:



Canvas :) I'll probably put Eevee back here when my Eeveelu merch comes too.



Oversize pokedolls! And Turtwig and Gengar snuck in cause it was too crowded upstairs XD Weeding out my Black/White Reshirams cause I'm just not a fan of their other fabric they used... Hoping to add a Samurott someday!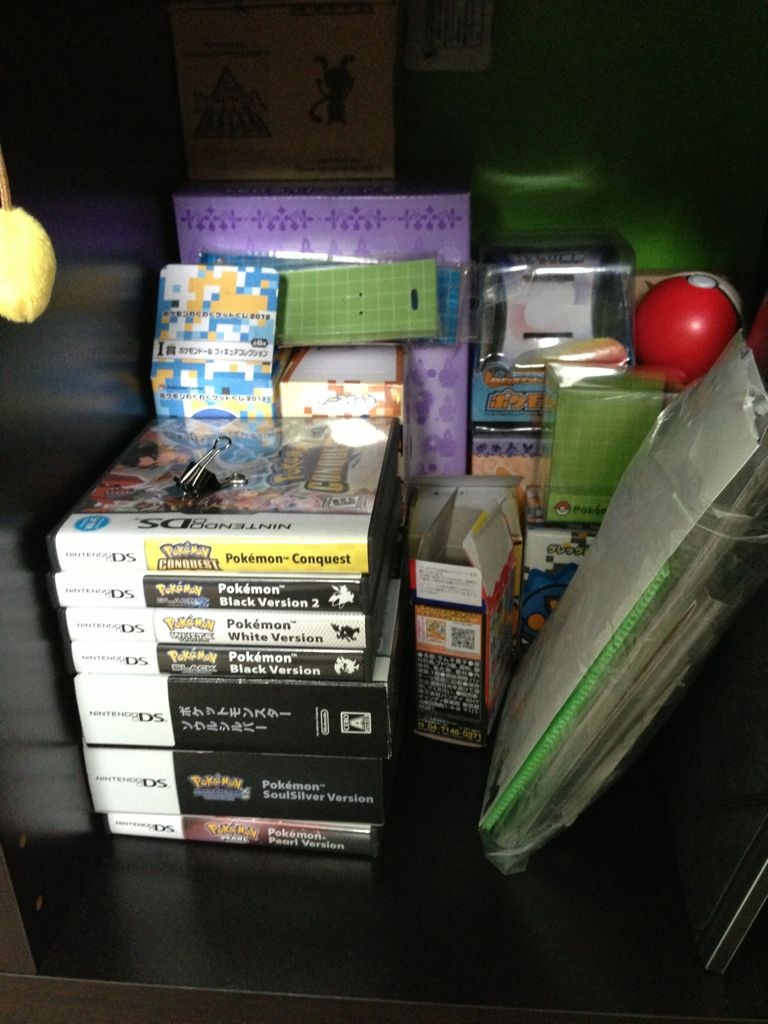 All of my boxes and games and whatever XD I seriously have no idea where else to put this stuff cause I could really use the extra cubby space.What do you guys do with your packaging and boxes and games and whatnot I've love some tips or something cause they take up so much space but I can't afford to throw em out D: And not to mention my collection is always changing so if I wanted to sell something back, it would be nice to have the original packaging too.



Also weeding out my other posters except for these! I really do love the Nobunaga art and the game, but I just don't have to space to keep so many mini collections.





Basic rules
Shipped prices are only for domestic (within the US) only
I only use recycled packaging material
Ask about item conditions if youre concerned!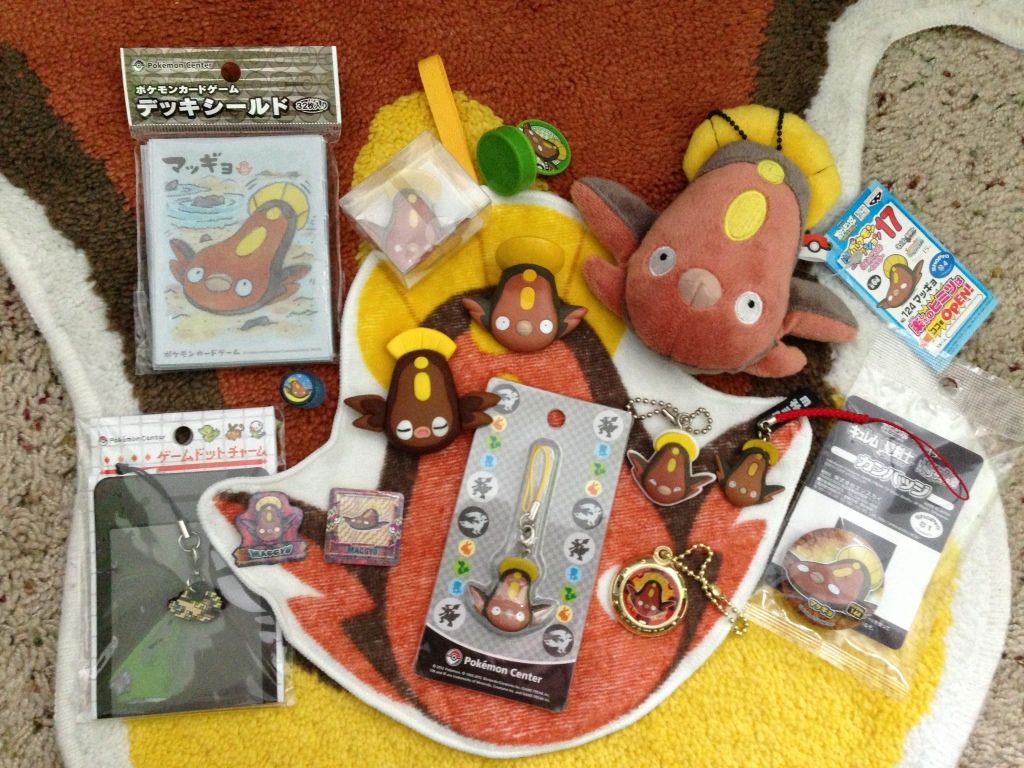 Maggyo 32 card sleeves 12$
Chopstick holder 20$
Retsuden 6$
MPC 15$
Dot sprite charm 10$
Stickers 1$ for both
mini stamp 2$
caffwin Maggyo sculpture 40$
MIP phone strap 12$
Gold maggyo keychain 5$
AEON badge 6$
kid 5$
Movie troll!Maggyo strap 8$
red gashapon phone strap 3$
hand towel 13$

Floormat not for sale!



50$ shipped each
96$ shipped for both



Cynthia 26$ shipped
Zebstrika 15$ shipped

will be shipped in a hard poster tube!



Maggyo mask 10$
Nobunaga handkerchief 20$ shipped
Nobunaga cushion 25$ shipped
Pikachu halloween display 5$
2007 (?) Halloween MIP sticker sheet (glows in the dark!!) 15$
Gym leaders bookmarks 2$ each



Female pikachu plush rare! 2009 25$ shipped
Meowth lottery w/ pikachu pokedoll 25$ shipped
Maggyo sleeves 32 12$
Cynthia sleeves 64 25$
Team plasma sleeves 20$
Elektrik AEON badge 5$
Sticker books 5$ each
Cubchoo MPC 5$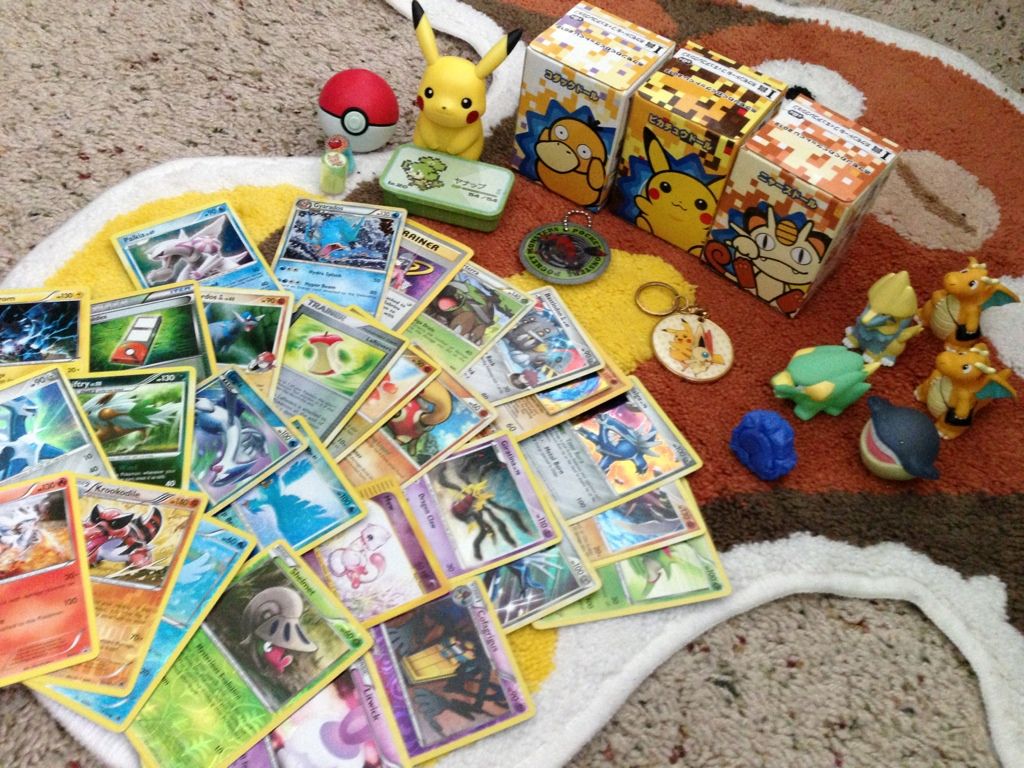 MIB pokedoll figures
pikachu 15$ shipped psyduck 15$ shipped meowth 18$ shipped
Dragonite messenger kid X2 5$ each
Manectric, Elektrike 4$ each
Clear wailmer 3$
Blue mini model omanyte in fossil 5$
Pika/Victini keychain 3$
Zoroark/Zorua phone cleaner (?) strap 1$
Pansage dot sprite tin 3$
McDonalds Pika 1$
Keshipoke ball 1$
Darumakka, Lillipup stamp 1$ each
Pokemon US card lot (all holos) 20$ shipped OBO



Shelgon lot 20$ shipped OBO (includes dex/footprint figure, megablok, battrio, kids)
Chikorita bandana/postcard set 5$
Halloween candles 20$ shipped
Wailord set 12$
Manectric set 11$
Bisharp set 12$
Zebstrika set 12$
Salamence line 15$
Ditto 7$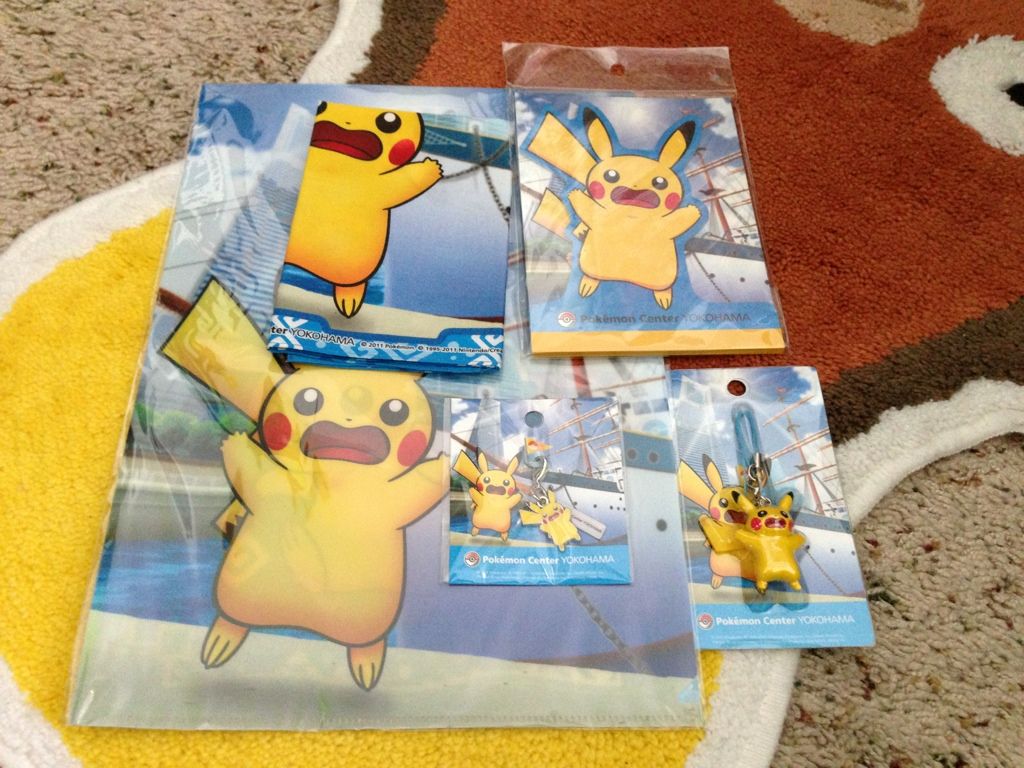 Suicide chu lot 55$ shipped



Pika date counter 20$ shipped
Water type hot plate pokemon cooking club 30$ shipped
water type cooking club sticker 5$
Japanese RSE quiz book 5$
Christmas foam ornaments 3$ each



Jakks rotom 10$
Cut rotom kid 3$
Halloween Rotom charm 20$
Silver frost rotom chou 5$
Card binder (4 cards per sleeve) 10$

Bisharp dot sprite charm 10$
AEON bisharp badge 6$
Bisharp charm set 12$
card sleeves 6$
Ensky magnet 3$
mini stamp 2$
WHF exclusive bisharp MPC 20$
regular bisharp MPC 13$
American pokedoll MWT 15$
half deck box 10$
custom bisharp art card drawn by me, free with Bisharp purchase!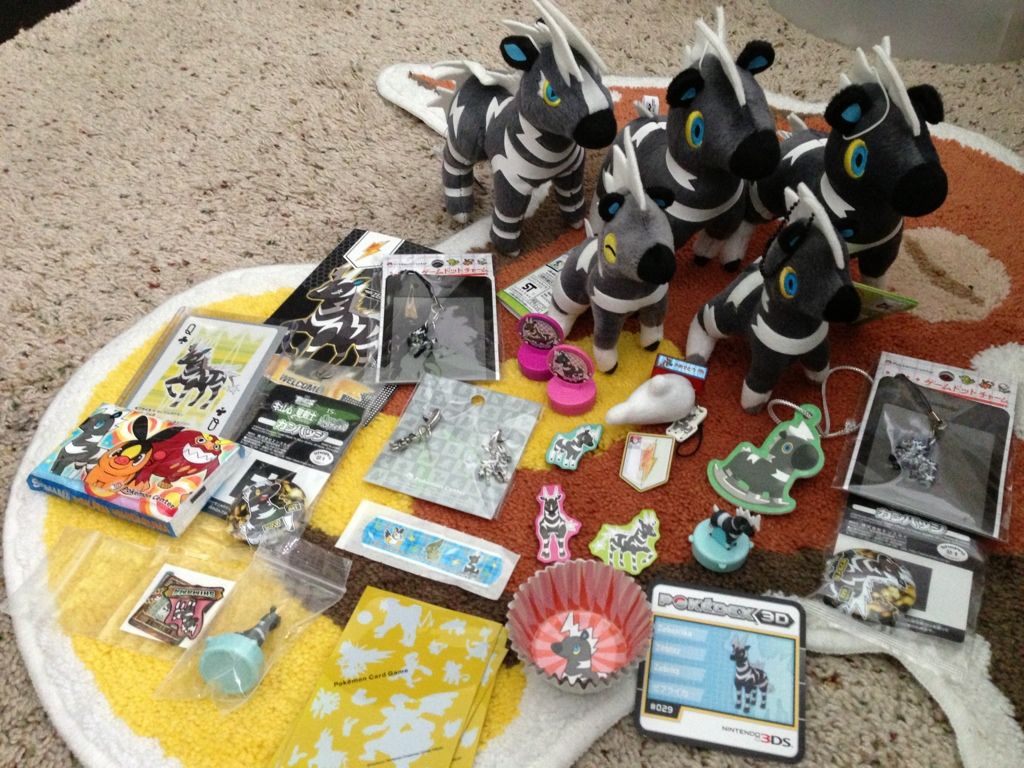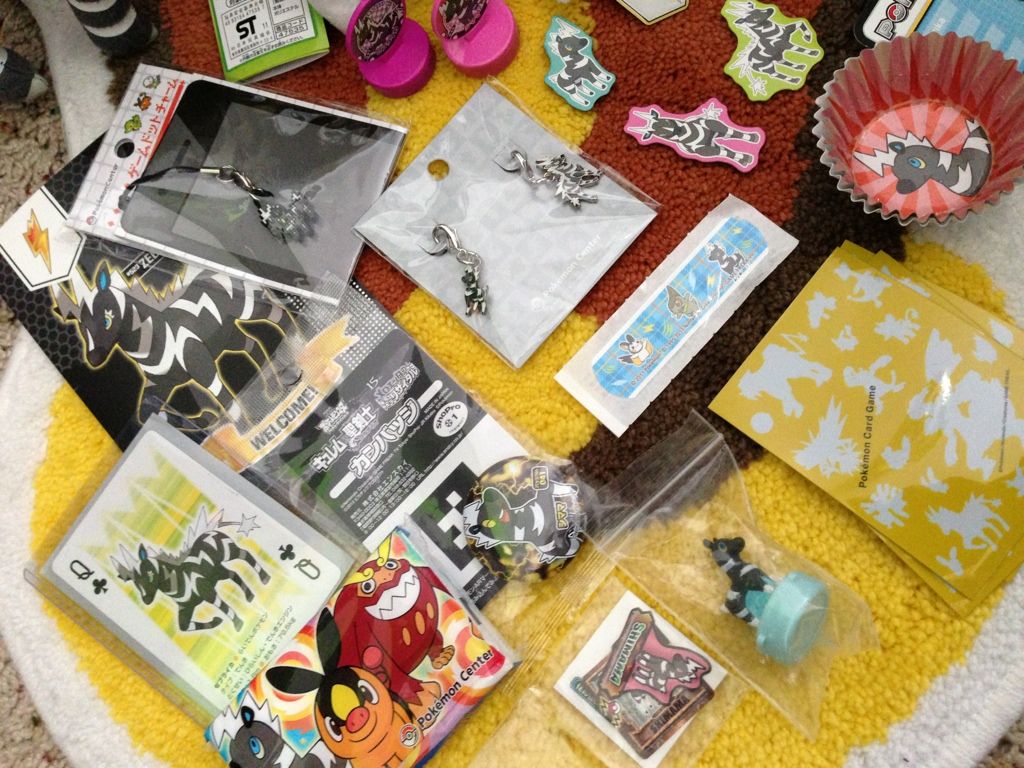 Zebstrika MPC MWT (not pictured) 20$ shipped
Zebstrika banpresto MWT 18$
Blitzle happy MPC MWT 16$
Blitzle regular MPC MWT 13$
Blitzle banpresto MWT X2 15$

mini zebstrika stamp 2$
zebstrika retsuden 5$
zbestrika dot sprite charm 10$
zebstrika playing card 2$
AEON zebstrika badge 6$
pokedex 3d zebstrika card 1$
pink ensky zeb magnet 4$
green ensky zeb magnet 4$
Zebstrika charm set 12$

blitzle retsuden 5$
blitzle dot sprite charm 10$
AEON blitzle badge 6$
blitzle ensky magnet 4$
xmas foam ornament 4$
figure stamp blitzle X2 5$ each
Usakochan blitzle tail charm custom 5$
bolt badge 4$
tissue pack 3$
bandaid 1$
sticker set 1$
electric pokemon card sleeves set 2$
blitzle cupcake foil 3$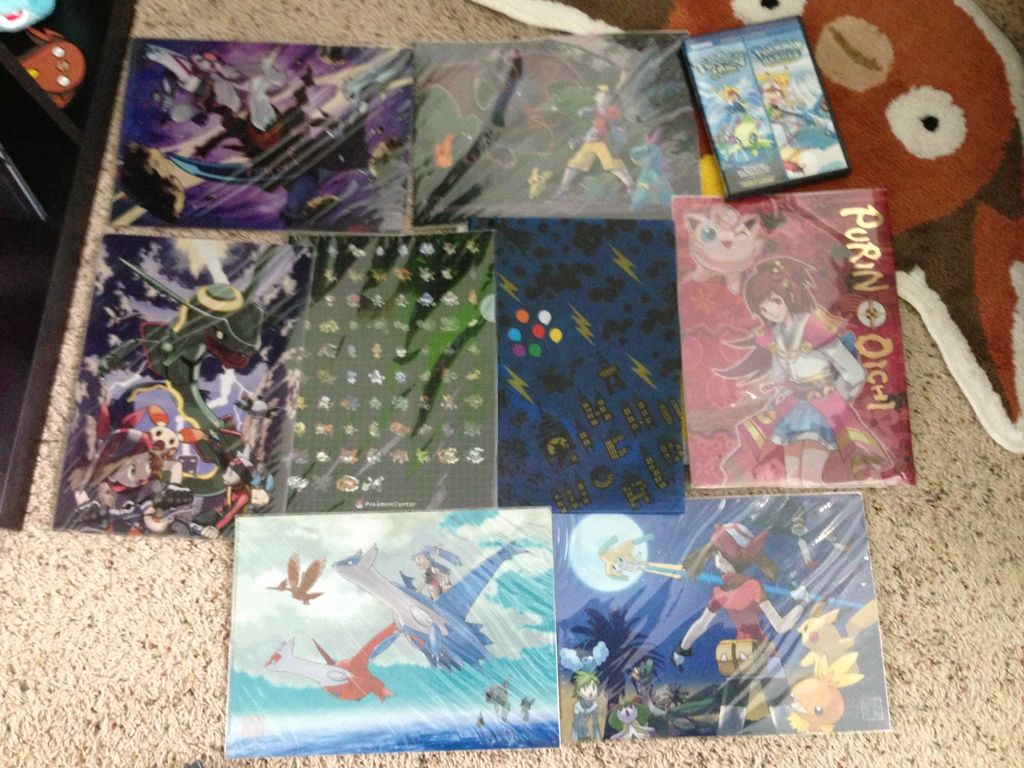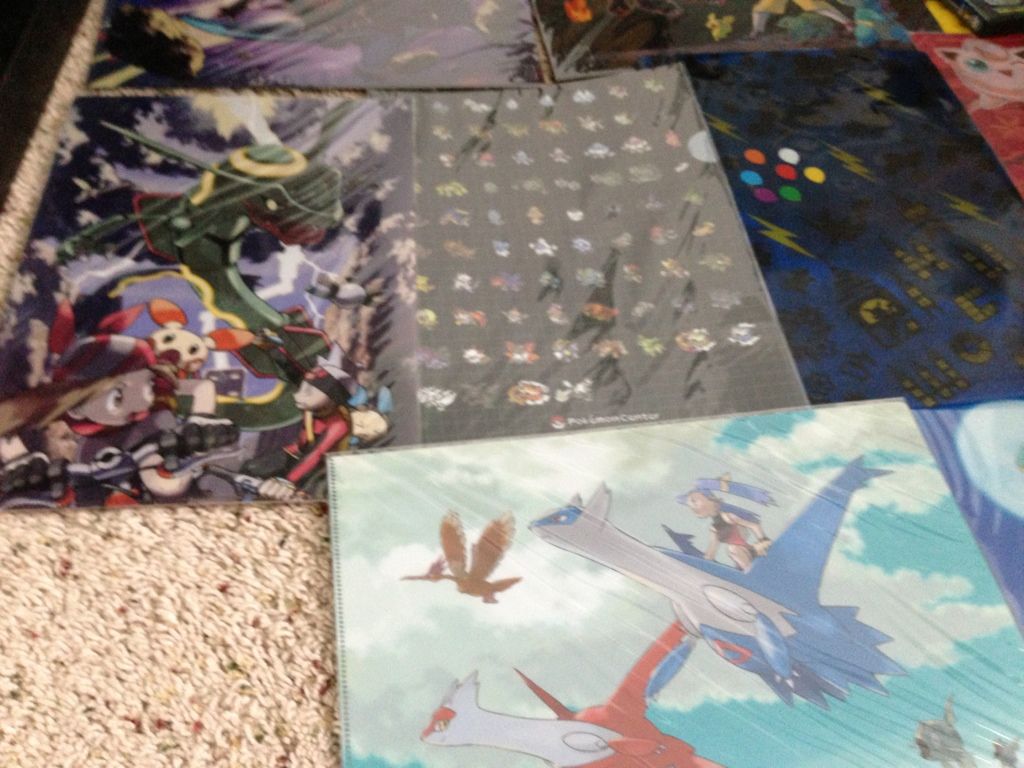 Clearfiles 6$ each EXCEPT:
used blue pikachu world clearfile 4$
Nobunaga Oichi clearfile FOLDER 15$ (more photos below)
4Ever/Heroes double feature 5$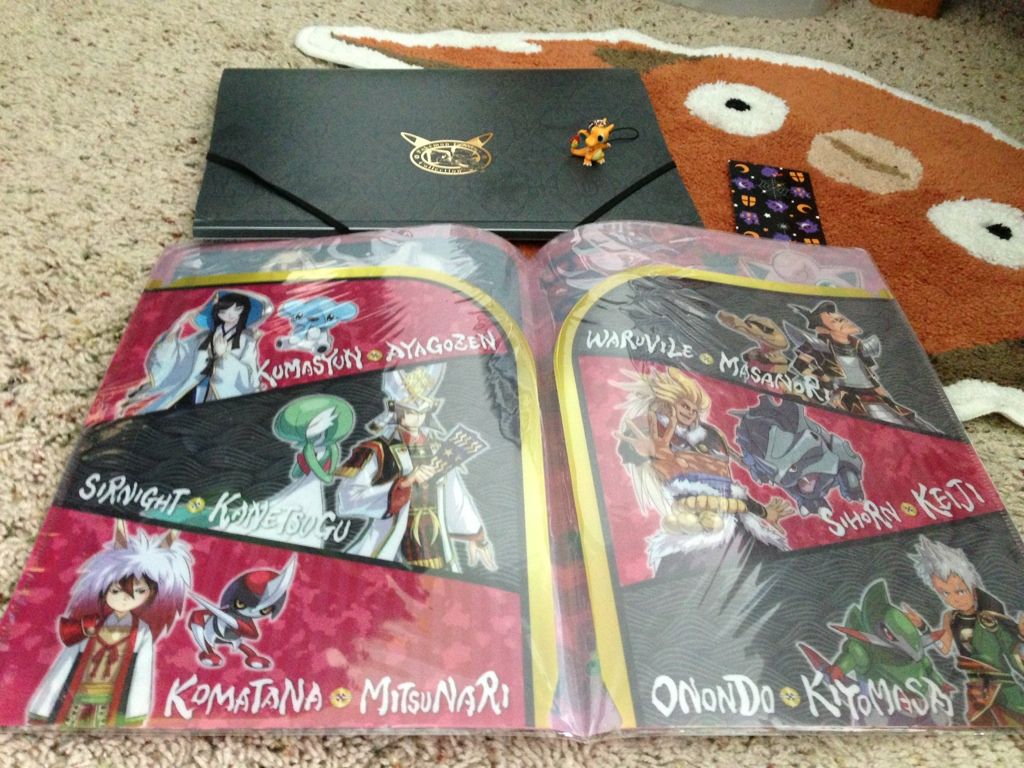 Sugimori clearfile holder 6$
Gengar pokemon time bookmark 3$ (or trade for Growlithe fullbody bookmark!!)
Charizard poketime strap (lightly used) 8$