By the time I finally found the camera I couldn't find charger and then I couldn't find the camera again ughh but everything is fine now!

Can you tell my favorite pokemon generation is the 1st? XD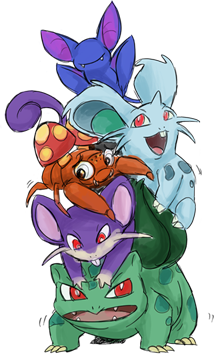 New items: all four plushies <3 only Zubat plush I'm missing is the one with glittery wings and ears, plus this little abomination. It looks official, maybe it's just too squished?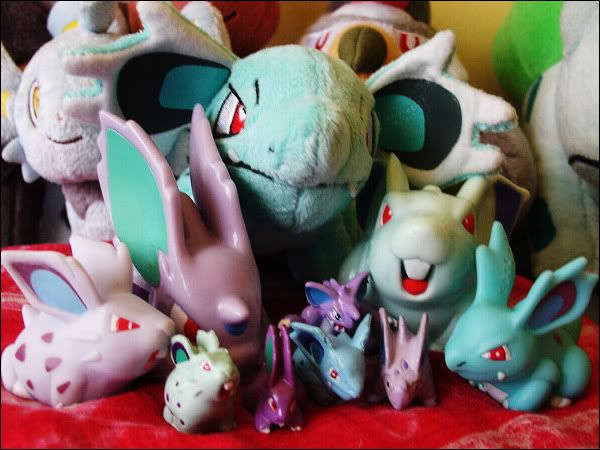 dammit I knew I forgot something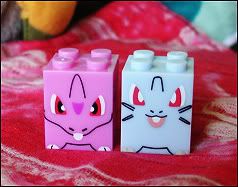 That poor Nidorina plush traveled for so long, I don't know why people at post office thought she looked suspicious :|
My favorite Nidos are Nidoran(f) and Nidorina... but hey the boys are okay too :D
I'm thinking about repainting the banks because they look old and the paint is rubbing off. I have an awesome special painting colors for figurines and everything, I just need the determination and courage to do it. I don't know, should I?




I think Parasect kid is the only new item in my tiny Paras collection :C I'm planning to get the TOMYs one day but those I see on eBay look like bootlegs. Maybe they aren't, I can't really tell O__o And there's also this small Paras plushie with glittery shrooms. I can't wait to get rich and famous and buy them, hah.




Ratties <3 new items are metal Raticate keychain and TOMY Rattata!


And finally:


I've learned collecting a starter/popular pokemon who has like bazillion various merchandise is more difficult then I though >< it's hard but I try to not buy everything that has Bulbasaur in it now. Besides the shelf where I display them is already full.... *sigh* :C


No Staraptor collection update this time, I wanted to keep this post oldschool :> besides only new Staraptor thing I have is zukan.