Happy New Year everyone! Hope you all had a great holiday / winter vacation / Christmas break.
For those who got my holiday card, I hope they arrived safely & on time :D

Just like most of you, I also have some gets during the holidays! so I decided to do a collection update!
I feel so naked when I show people my collection LOL, like, here's what I've been doing and you can see everything I've collected (plus the money and time I spent on these). Or is it just me feel this way? XD

Anyways, about 5 years ago, back in 2007, I joined this wonderful community. I had a very small figure collection back in the days...and wasn't sure where I was going with these, or what to do with them.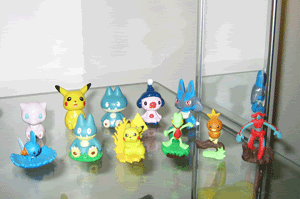 Then I got into a small hobby called Toy Photography (I made that name up, but probably is a real, legit hobby) and made me want to get more pokemon figures.
I really have to thank many of the members here, without you, I will never get to where I am right now.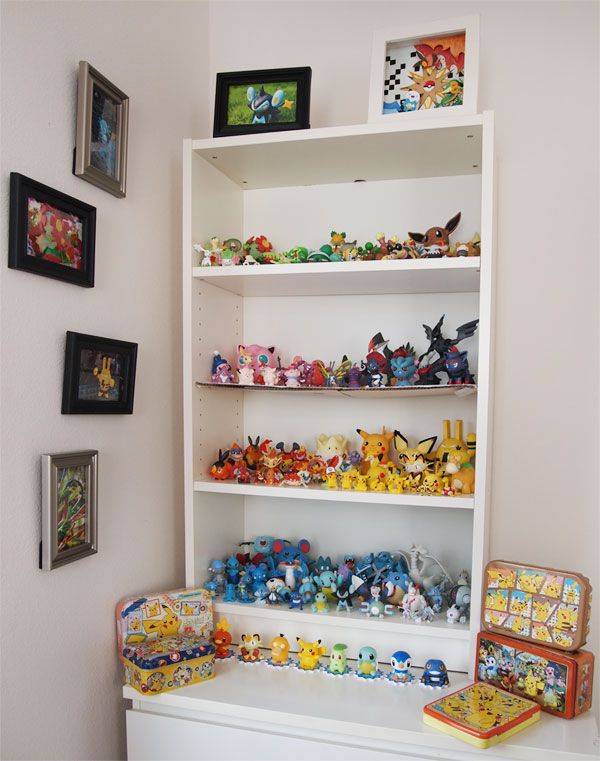 Behold, the corner dedicated my figures, photos and tins!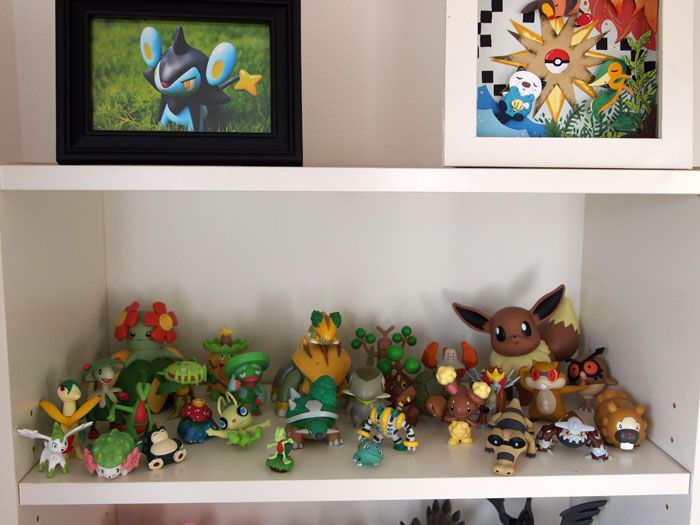 Let's start from the top!
The very top is a photo of Luxio I took, and a paper art piece of the Unova starters I made last year.
The top level features my green and brown color pokemons.



One level down, my pink/purple and black team.




next level, my red and yellow pokemons!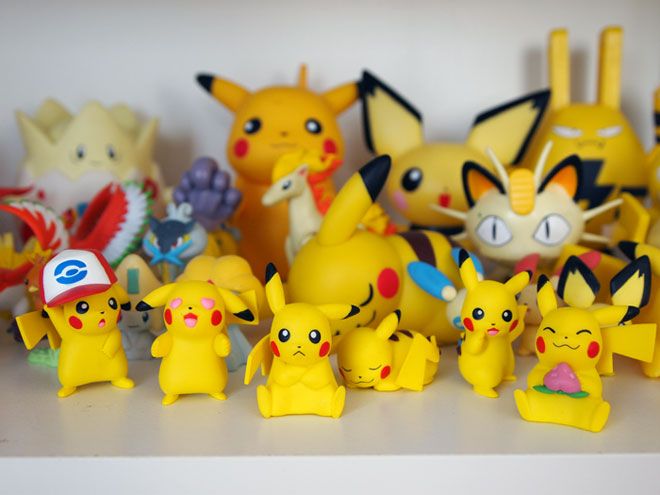 my friend from Japan brought me this Pikachu ippai collection set, I've been wanting them, especially the one with Ash's hat!
It was a very nice surprise gift <3




The first level is my blue and white team.
Too many blue, not enough white! LOL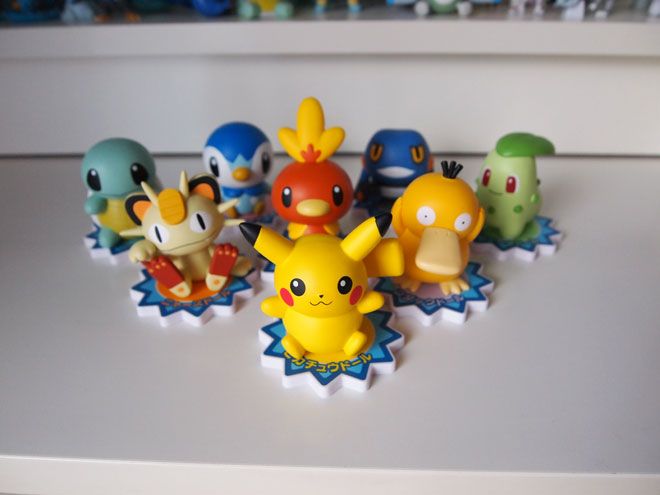 and another recent get, my pokedoll figure collection!
all 8 of them!when they first came out, I told myself "I NEED the whole set".
I don't really collect the pokedoll plushes, but a figure version is a must have for me.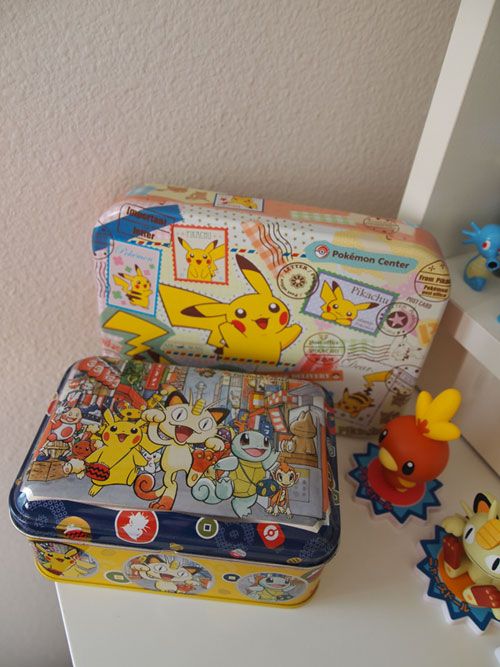 Oh and I have a little tin box collection I want to show you too :)
During my 2 years in Japan, I bought lots of omiyage for my coworkers, and the Japanese love sweets and little candy for souvenirs.
So whenever I'm in Tokyo I'd buy a cookie tin and gave out the sweets inside and keep the box myself.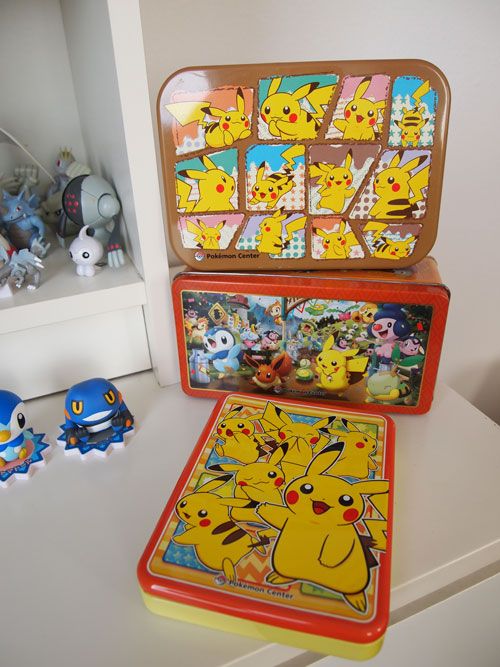 and I actually used these boxes, I put stickers, pen, memo notes in there.

And one more recent get, a 2013 McDonald calendar!

This is like my 3rd year using their calendar!a friend brought me one when she came visited me, they know me so well <3

photos in frame...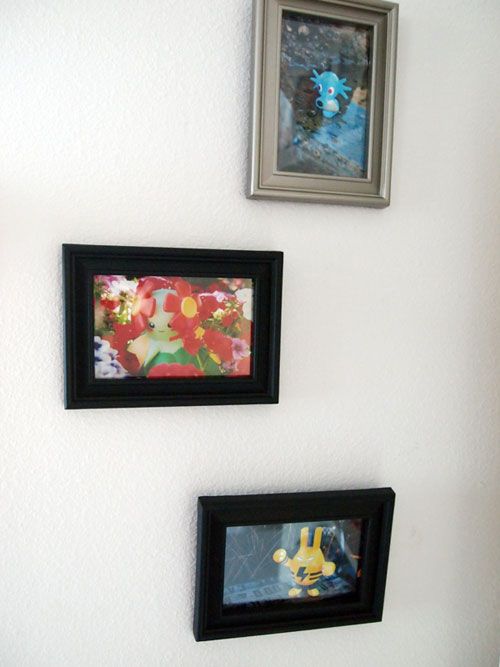 I used to post my figure photography here on the community, but I didn't want to interfere the photo contest so I started using instagram, lots of photos can be found here:
http://instagram.com/chingalicious/

So that's it for my collection update! Hope it was entertaining, and thank you all for stopping by!

Quick note, I added some new items in my art store Pikachi Double!
new button sets and bookmarks are available now :)
please come check it out!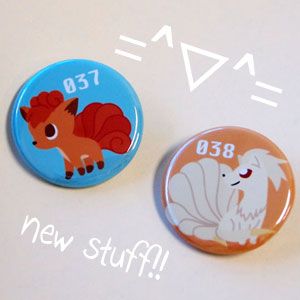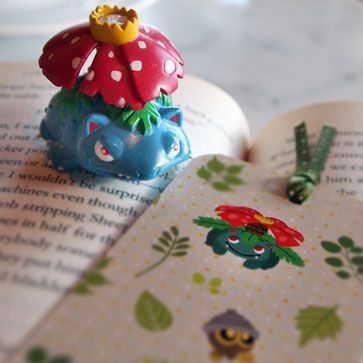 I'll end this collection with a small, straight sale.
A clearfile came with the calendar, new, never used. $5 shipped in US.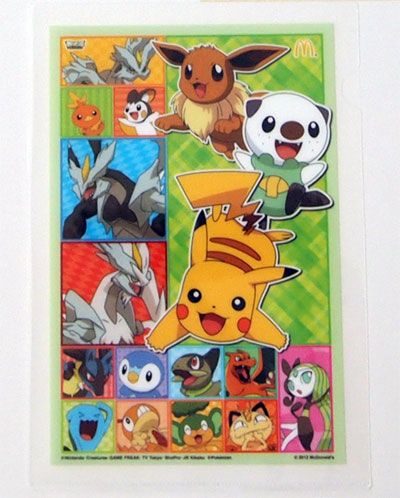 2012 pokedoll figure collection.Meowth and Squirtle, new still in box.
$16 each or name your price.