Well its almost my 2 year mark here at pkmncollectors!
Which I think calls for a bit of a reintroduction!
Sadly, we found out on the 2nd January that my landlord wants to sell the house I live in so all my collection has been packed away into storage for now T__T
Anyway! My name is Chantelle and I live in the UK, this Saturday I'm turning a very ripe age of 23. I work in retail doing the *sarcasm* wonderful night shifts. Which is why most US people will see me around commenting in the early hours xD And I have currently started a Creative Writing course to hopefully get myself self published in the near future ♥
I've loved pokemon since it first hit the UK and went made buying every hasbro and tomy figure I could find in the small town I live in. These days my favourite pokemon are; Shinx, Luxio, Luxray & Virizion. My side collections include; Homika, Koffing, Venipede, Pikachu, Jessie & James. (and the odd Meowth item!)
I really wish I had more to show you as I've managed to obtain quite a few lovely pieces over my time here and also a very almost complete Virizion collection. I have also met some wonderful people too since being here and can't wait to talk to more new members in the future!
On another note, around March time I will be changing my username, but I will update that when the time comes!
Now, onto a few wants!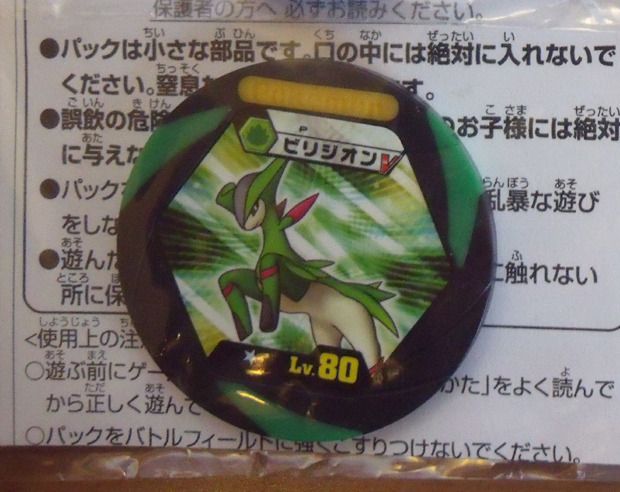 Has ANYONE got or seen this?! Its stupid how the one rape alarm I want/need is the hardest one to find!! I've found the coballion and terrakion on YJ but no sign of Virizion. I am willing to pay STUPID money for this as this is starting to reaching grail status for my collection! (c'mon a friggin rape alarm!)
Im also looking for this Battrio! Another elusive item! >__<
Starting a Homika collection, I've come to realise how cute Koffing actually is (Im only like, 17 years late to that party) So if any of you have any Koffing items you might have for sale do let me know. Although Im really searching for the Zukan. If you have one for sale please let me know!
EDIT
Anyone got a lottery Pika bowl for sale? Cause my sister just accidentally broke mine T__T