Ah-ha! My prediction came true! I got my package from
usakochan and one of my Ebay packages today!



Aipom:
Ooo, envelope! With a
prize
inside! *shaka shaka*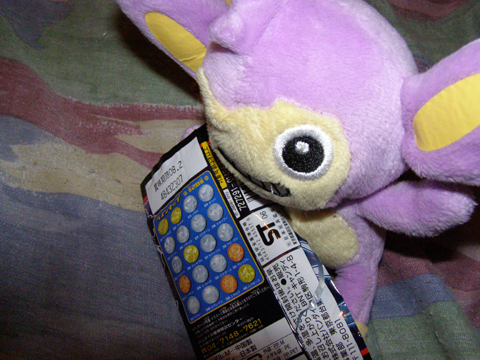 Aipom:
Now, what's in here...?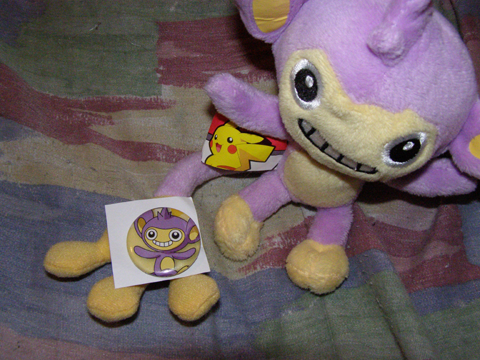 Aipom:
Oh, neat! But I'm much cuter in person.
Aipom:
And a Shiny! My Shiny!
Close-up of the Ambipom coin:
...And of the Aipom pin:
usakochan

, Thanks Much for the awesome Aipom-Ambipom stuffs!



Meanwhile, after Aipom had left with her "prizes" in tow, Buizel and Shellos discovered another package lying around...


Shellos:
I wonder where Aipom went...she likes to investigate the packages that arrive...
Buizel:
Aw, she won't mind. Hello, buddy! Don't worry, we'll get you out!
Shellos:
Who's in there?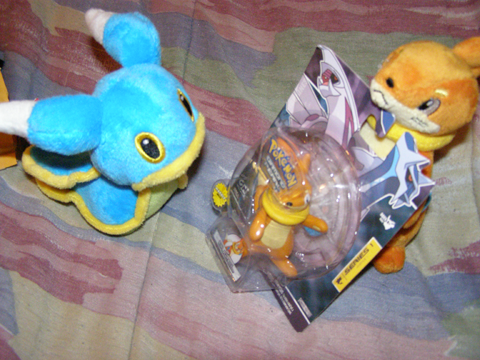 Buizel:
It's one of my relatives, finally!
Shellos:
Aw, so you get a mini-you, like Aipom? Yay!
Little Buizel:
Let me out! It's stuffy!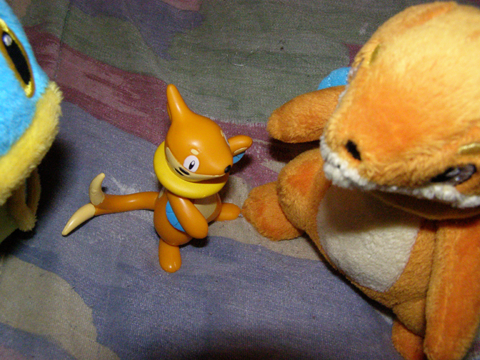 Little Buizel:
Pleased to meetcha!
Buizel:
This room is easy to get lost in, so just stick with the Pokemon on the shelf and you'll be fine!
Little Buizel:
Ok!
Shellos:
Aw, now I'm the only one with no relatives here...

A close-up of Little Buizel:
The marble that came with Little Buizel:


Okay, but that's not all! Target had a bunch of their Pokemon stuff on sale so I got a couple of things that I've had my eye on for a while. Here they are:



Chimchar and Piplup keychains-Chimchar has only one nostril. Fortunately I have the supplies to fix that:


Stickers-The first sheet I've had for quite a while, but when I got the second sheet today, I decided to show them both off:
Also, I was finally able to find a Burger King that had the Pokemon toys and cards. Annnnd....I got the Pachirisu card holder and the Monferno card. Yay!: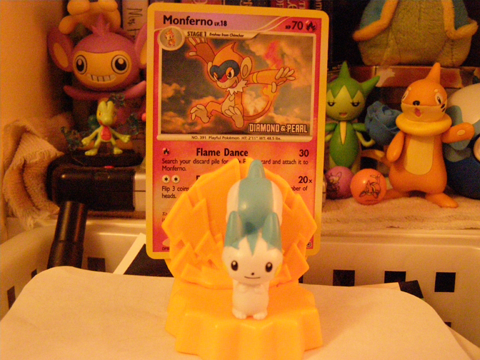 Okay, that's it for now...I'm waiting on a couple more things (like my awesome Buizel Kid!) to arrive, so I'll have more pictures later.

Cheers.