There was a post earlier here about the new Jakks plushes, like the Shinx and Glameow. Well I went to my local ToysRUs and with permission I took a picture of who they had. And here I have the results!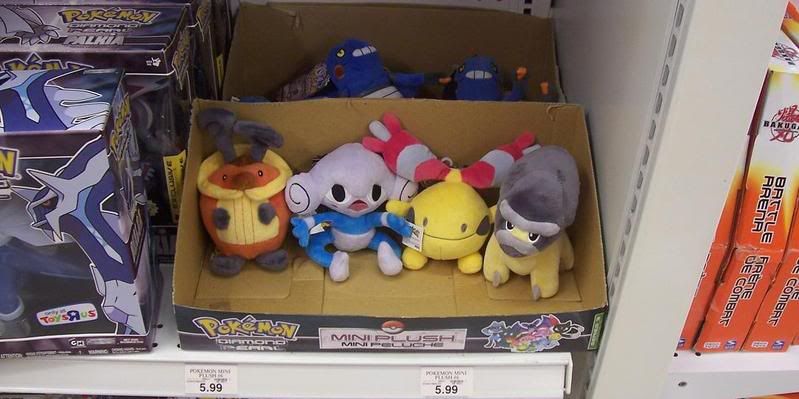 The four they had were Kricketot, Meditite, Chingling, and Shieldon.
I was never too crazy about Kricketot or Meditite, and that Shieldon looked pretty wonky and weird. Plus I've been more of a Cranidos guy.
But that Chingling, that was just ultra cute.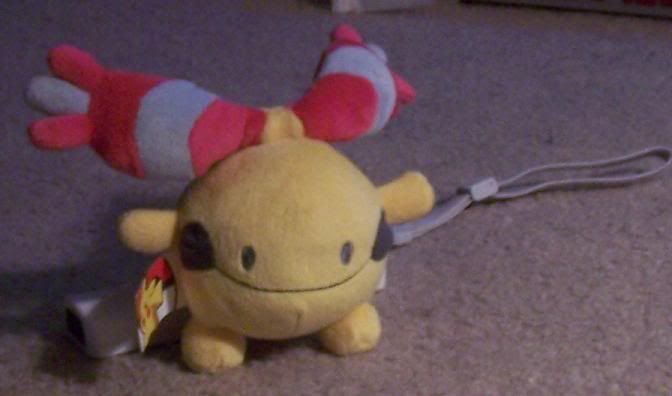 And now I'm the proud owner of a super-cute Chingling. :3