well, I am still expecting some more post but I thought I would update with what I have received so far =D =D and what better way to do it than with.. a picture story! <3

This is the story of snow.. Deserts.. and.. TREASURE! :o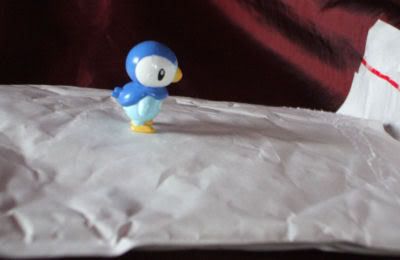 MiniLup: What is this? :o SNOW! :D Wheeeee! it is like home! Skiiiiii!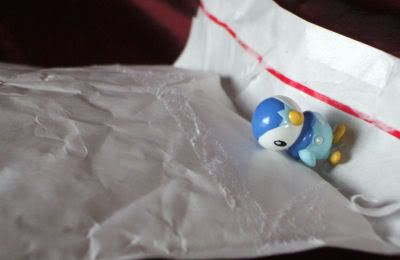 MiniLup: Oh.. That wasn't so much fun, ouchie :( Wait.. there's something inside this hill :o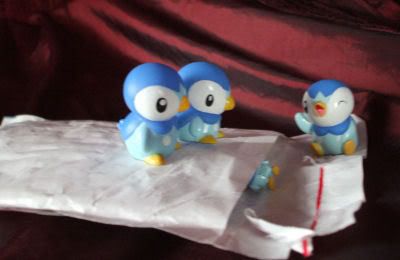 MiniLup: sjfisfisjf *mufflemuffle*
SqueeLup: Erm... What'cha doin'? :D
BubbleLup: I think he's stuck in this hill.. thing..
LupLup: .. :D Let's get him out!
SleepyLup: :o He is free, but.. There's someone else inside this hill :o :o
Everyone else: :o :o :o We must free them from their snowy prison!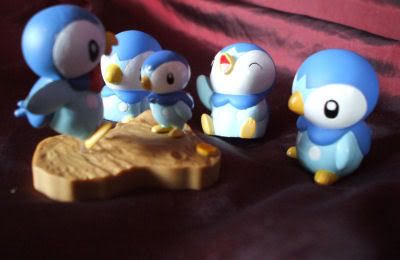 SqueeLup: Ohhh! He has a bowtie :o He must be special! :)
BubbleLup: And.. he floats.. Look :o
LupLup: ... :D And he's bigger than minilup, awww :)
Minilup: ;-;
PoshLup: Hello everyone :o Where.. Where am I? AH!
MiniLup: :o :o
PoshLup: Where is my treasure? ;-; I have lost it :( Will you help me find it?
MiniLup: Yes! :D
SqueeLup: mmm treasure :D
And so they began their journey across the mighty desert :o their road was long and tiring.. But eventually, they saw something in the distance :o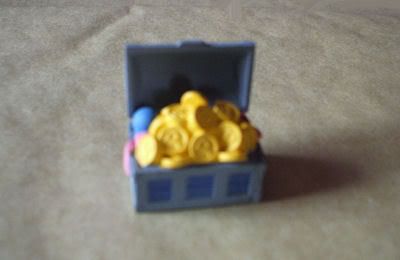 :o :o :o :o
PoshLup: YAAAY! :D We found my treasure!
BubbleLup, SqueeLup, LupLup: :D :D :D :D
MiniLup: Wait, there's.. something in this box :o
MiniLup: :o :o :o :o TINYLUP!!!
TinyLup: :o :o Oh my, you are all so big.. *faints*
With the help of the other Piplups, TinyLup was taken back to his home with Tinywig and Tinychar, Jirachi even came for a visit :)
And they lived happily ever after! <3 <3 <3
Teehee! Thankyou to
miss_fuu_chan
for my Mystery Dungeon Piplup figure! :D & the cards! they are soo cute :D :D thankyou to
jedi_amara
for my starter zukan! :D :D yay finally i have it! <3 and also to
rachelled
for my jirachi charm! :D yaaaay!

I loves my new addictions!

And for those who are interested, here is my Piplup collection :D
Yay :) I also have a Piplup poster but it's on the wall beside my PC ^^

Ooh a little question too, does anyone know if my big Piplup plushie is the DX Ufo catcher? I just wondered as it's tag seems to say the same things as my Piplup poster, but I thought the DX Piplup was shiny? I don't know.. But I thought it would be nice if it was the one I have on my poster :D

</div>
Oh and to those who are expecting parcels from me, it's my birthday tomorrow so I might be a little busy over the weekend, so it might not be until monday that I get to post them :( But they will be posted the first chance i get, don't worry! I hope that's ok for you guys :(