It's been a while since I posted here, but I'm in need of money and I've got a couple of cute plushes to sell: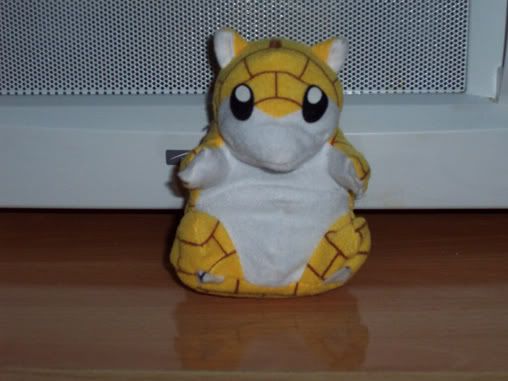 Sandshrew is used but clean. He was given to me as a gift, so I don't know where he was purchased. :( He's reversable, and can turn into a pokeball like so: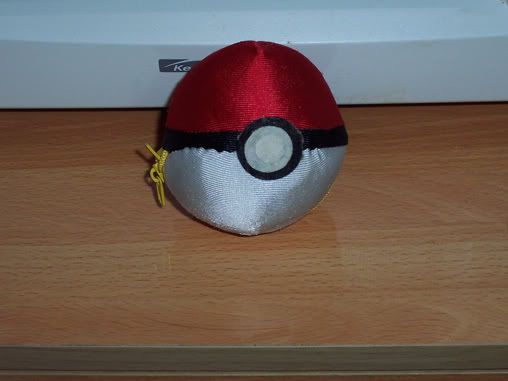 Here's a shot to show how big he is: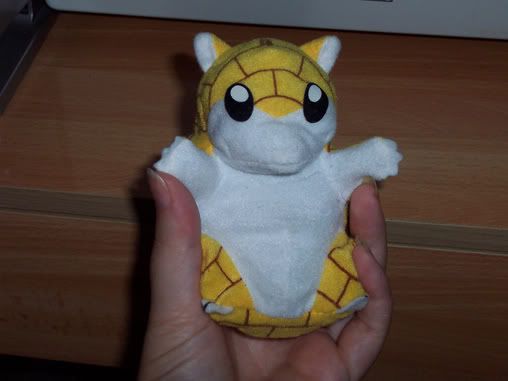 Gimmie a hug!

Also for sale is this, which I think was called a "Pokemon Friends" plush. I bought it at the Pokemon Center many a year ago, but it's in very good condition: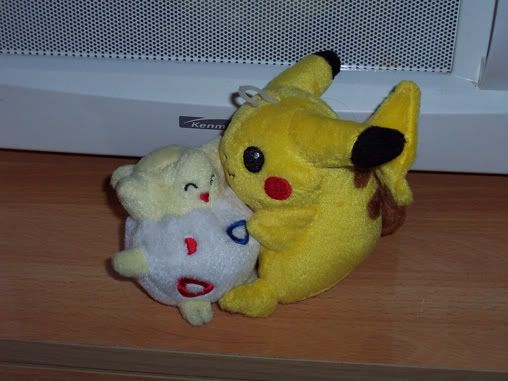 Sandshrew Plush: $6

Pikachu Hugs Togepi: $20 (since it's a little hard to let go)

I'll calculate shipping by where you live, but I don't think it'd go over $5 unless it's international. If you wanna see my ebay feedback page, it's located here: http://feedback.ebay.com/ws/eBayISAPI.dll?ViewFeedback2&userid=kanshou_inuyasha&ftab=AllFeedback

Thanks for looking!