So I've been at it again to practice my hand-sewing. And this time I made a plush that isn't in the goofy retarded style I did the last one in. XD



He's a little under a foot long.

The armor, horns, and little skull are made of Sculpey. Everything else is hand sewn from felt.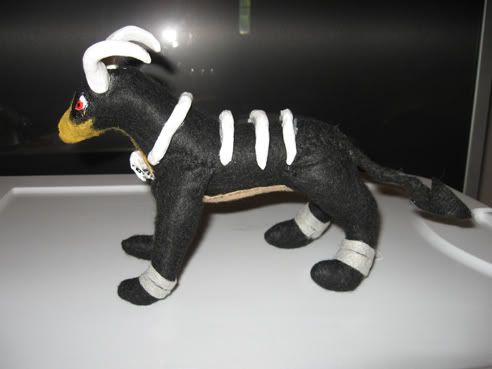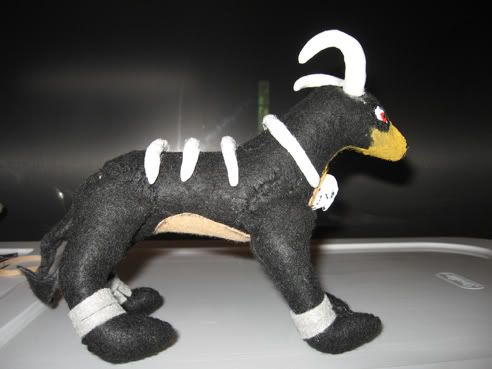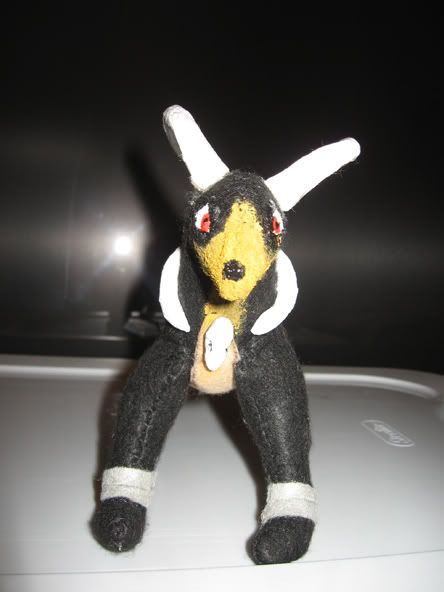 Close-up on the tiny sheep skull I made for his neck: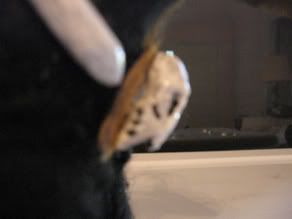 I also bought some fabric to make a Manectric later in the sam goofy style as my first houndoom. I'll post hime when he's finished. :D