More Chu's yes?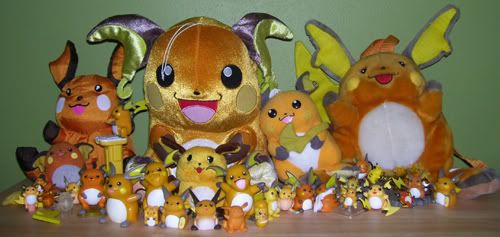 I got myself more Raichu's! Two kids, friend plush, a mis-painted chu and a few other things I have yet to put up, but they are all flat items.

To check out all of the details for these items and a few more just click on the picture of the Raichu's!

I've also got another non-Raichu related update. I've caught the plush craving! Oh nooooooo!


I'm bad. Spending Raichu money on other things... But they are all so cute! Must limit myself! D: