Ok guys, hosting another big group auction!

This time, zukan centric (uh, wait, wasn't the last one zu- nevermind...)..

I won't be hosting this one in the most organized fashion I don't think, as there is one day to go and just... look under the cut, there's hundreds of the little buggers (uh, slight exaggeration but you get my point!).

:EDIT: Auction will end on the 27th July at 1pm GMT
:EDIT: At 1pm GMT 27th July - Auction Ended, Any bids made after this time will not be counted and will be ignored; this is according to our time and not yours, so please understand! This is to save future hassle.


If you are unsure as to when GMT is, google it!



Type your cut contents here.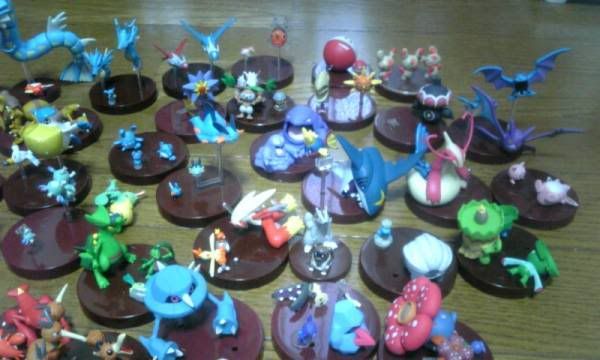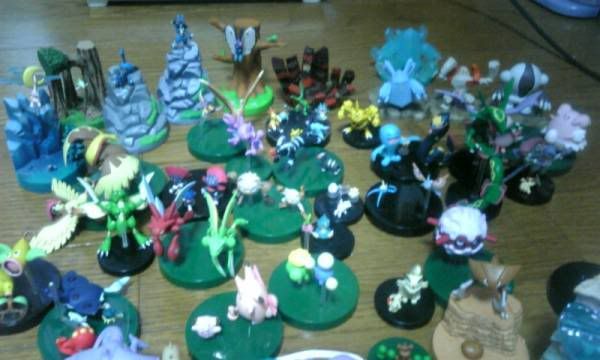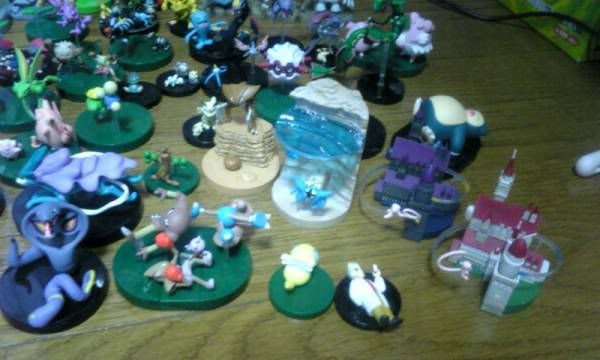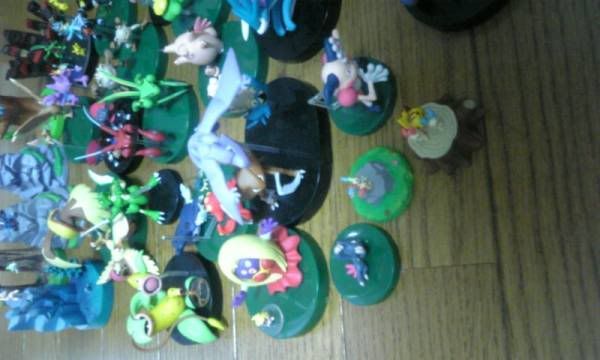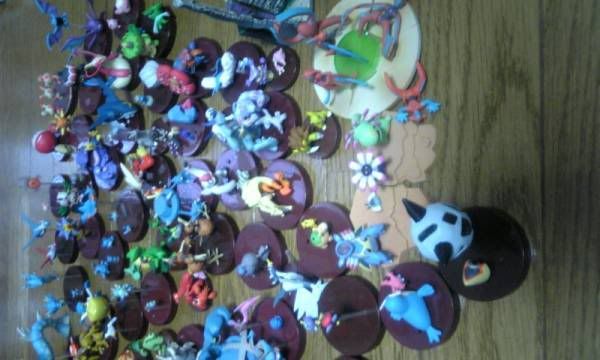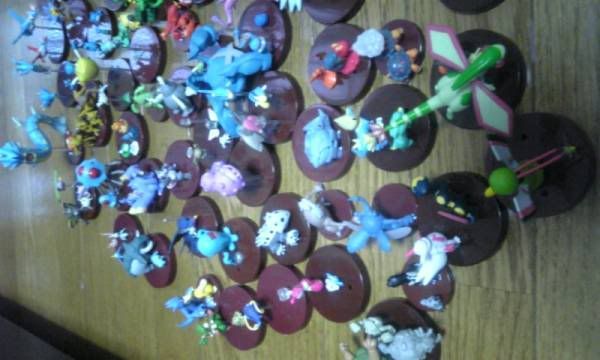 The auction will run on a slight crescent of reserves that were organized before I even started writing this post, and then whatever you see, and want, start a bid and start a thread! I do ask that no one back out, these auctions look like they will rocket, so I can't risk any backing out. Don't bid unless you can pay me the total when I am invoiced!!

As with any group auction, as stated in the rules it is at your own risk! A lot of these zukan are rare and valuable, but some seem to be damaged/missing pegs. I will not be held responsible for this!!


CLAIMED;
Poochyena line, houndoom line, flygon line (if complete), both plusle and minun zuka, sableye/nosepass set, one lucario - Me
Vulpix line, Celebi, Mew on cliff, Mudkip line, Skitty line, Electrike line, Meowth/Persian - Sui
Donphan and Breloom - Garefowl
Munchlax on base - Nefithiel
Cacnea - shuriken_chan
Rayquaza - Ambertdd


Current bids!

Kingdra - $10
Pidgey - $10
Scyther (single) - $6
Scyther/scizor - $11
Mew on castle day - $10
Swablu - $14
Blaziken - $10
Marill - $14
Crouching Lucario - $5
Lati* - $10
Abra - $6
Psyduck - $5
Torkoal - $8
Wingull -$12
Treecko - $5
Anorith - $5
Spindas - $5
Aerodactyl - $9
Bellsprout - $5
Jigglypuff - $6
Milotic - $10
Sandshrew - $10
Gyarados - $6
Meowth/wobbuffet/seviper - $5 (under discussion?)
Hoppip - $5 (tenative)
Chansey - $5
Mew night time - $5
Zubat Line - $8
Oddish line - $11
Caterpie - $7
Ekans - $7
Natu - $12
Wheezing - $5
Regice - $5
Jirachi (??) - $5
Suicune - $5
Staryu - $5
Kabuto - $5
Slugma - $5
Tentacool - $5
Surskit - $5
Mantine etc - $5
ProfOak - $5
Zigzagoon - $5
Beldum - $5
Zangoose/seviper - $5
Deoxys - $5





Bidding will start at $5 per complete zukan, and increments must be atleast $1!!


PLEASE CHECK THE COMMENTS AND REPLY TO THE LAST BIDDER ON YOUR ZUKAN OF CHOICE.

If you don't do this I WILL ignore your bid, you have been warned

STATUS: PLAN IN MOTION; KEEP BIDDING GUYS :D

Updating more or less realtime, PLEASE keep a track on what you're bidding, use notepad or a post-it or something XD