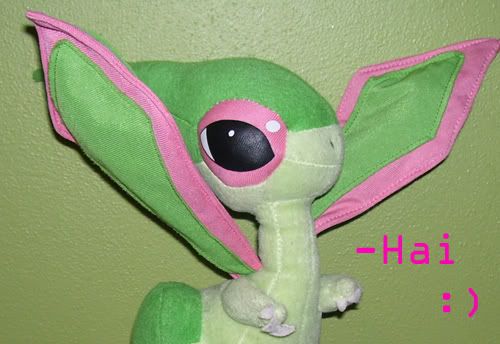 I went to my friends house and there was a Flygon plush just sitting on a little wooden bench in their living room and I fell in love with it, so I asked them about it and they let me have the little guy! Such a cute little pokemon Flygon is.

Photo story under the cut!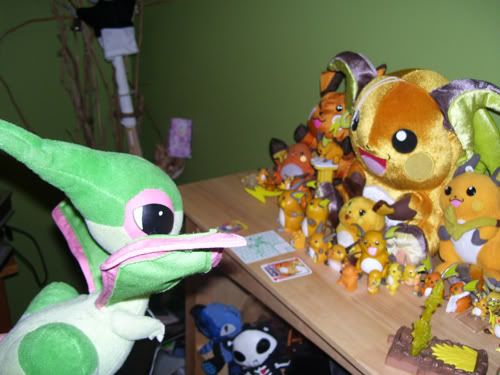 Hai guys! ... Uh oh, I didn't know there was a dress code...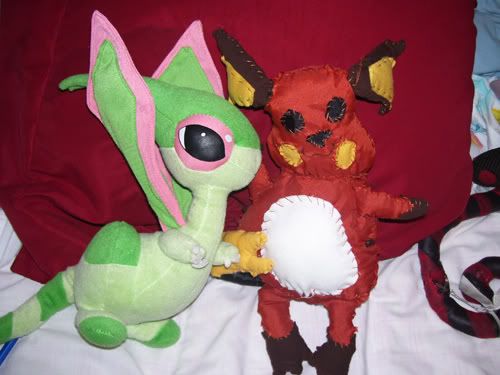 So you're new here too hu?
Yus.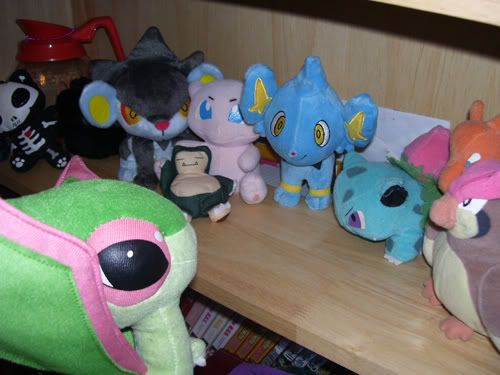 Time to meet my new room mates.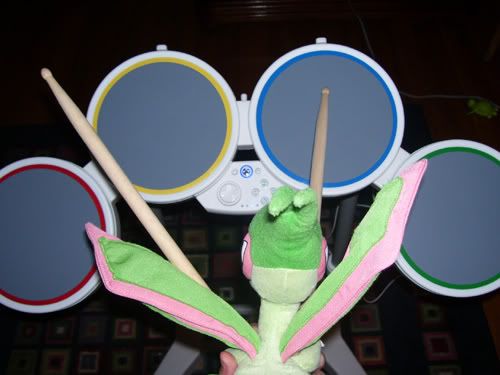 Oh you know I'm amazing at the drums in Rock Band. You dare challenge me?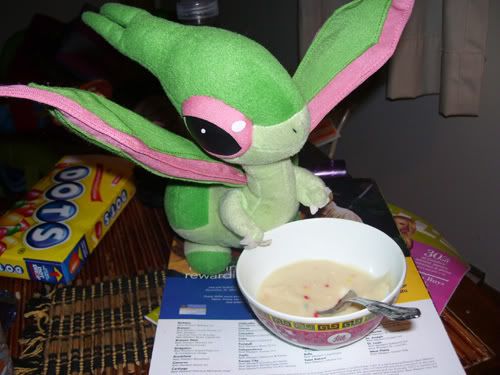 Yaaaaaaaay candy and cake batter! The food of champions~ Like me!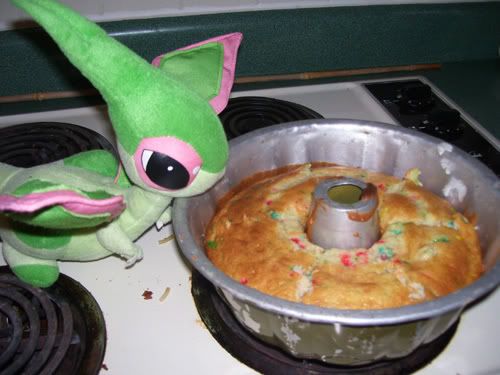 Someone made a very messy cake. <3
Time to end the day after looking over the pkmncollectors community. Hai Skymin! *Waves*
I got bored and made a photo story. Its not very good, but it was fun!