I officially decided that it was time for a collection update of sorts, as I've received a lot of packages recently. Large packages. I have two of my largest and unique items on display for you today, as well as a sneak peek of monstrous collection updates and regensales to come. :D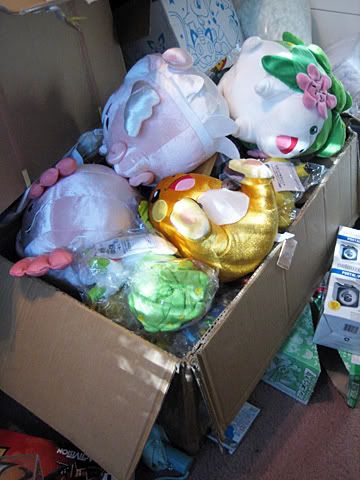 I took this photo this morning. Most of my collection is currently in this pack rat state; I've received so much lately but haven't had the time or floor space to organize it all. Sitting on top are some of my newer acquisitions.
meowthcollector forwarded this large box to me, which contained SMJ purchases bought over several months. Another box is still in transit. >_>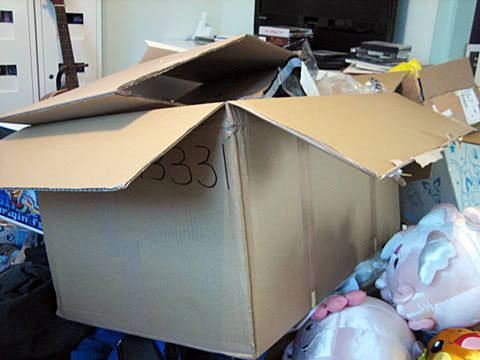 This large box is about the same size as the SMJ box pictured earlier. It contained my first haul of Crescent Shop purchases, including a new addition you'll be meeting shortly. Right now it's home to bundles of folded cardboard and used bubble wrap. If you look carefully at the background - underneath it and behind it - you can see that this is not the only box taking up valuable space in the middle of my bedroom. [And yes, those other boxes are also holding older Pokemon items I've received that have yet to be organized.]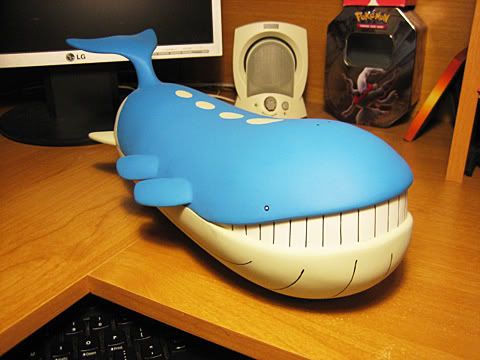 This is undoubtedly the pride and joy of my recent SMJ package: the Wailord zukan. I found it at an amazing price on Y!J - $20 BIN, $50 with fees and shipping - and he's a welcome addition to my zukan collection. Also, he's freakin' huge! :D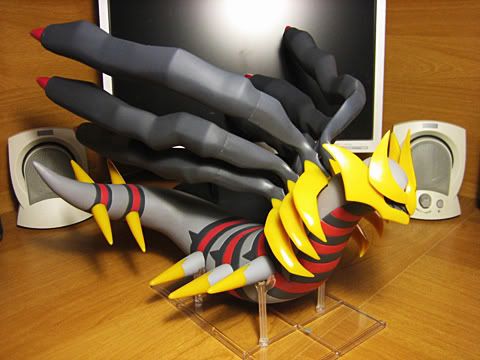 And now, my favourite Crescent Shop item and one of my favourite figures to date. This Giratina figure is big, mean, and amazing.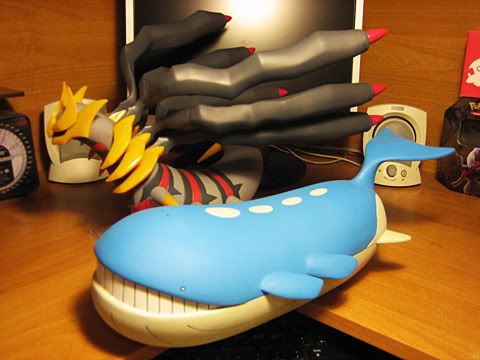 And here's Wailord and Giratina together, large and in charge. They take up quite a lot of space, and I am still deciding on a more permanent placement for them. For now, they can dominate my desk. 8D