Hey everyone! Today I bring you a couple of auctions for a some rare items from the Jirachi movie. The Wishmaker and Millennium Crystal!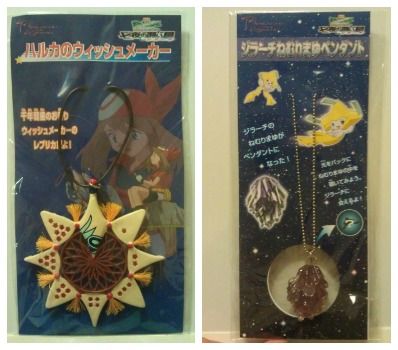 Please wait until threads are up. Go bid.




Rules

-Sales permission granted on 15 March 2013 by allinia.

-All pkmncollectors rules apply.

-All prices are in USD.

-Paypal only!

-Items come from a cat friendly home.

-I ship from AUSTRALIA and will ship internationally. Keep in mind international shipping is EXPENSIVE. Parcels by Regular Air Mail start at $14+ to USA.


Auction Rules

-Ends on the 12th July, 3pm Melbourne, Australia time.

COUNTDOWN HERE

.

-Please bid in increments of $1.

-No deleting or editing bids!

-No sniping! Any bid made in the last 5 minutes will extend that item's auction by 5 minutes.

-Payment plans are okay on a case-by-case basis. Please discuss it with me before bidding.
Wishmaker - Starts at $20.
Millennium Crystal - Starts at $10.




I've also updated my sales! Cleaned up my plush and figures sections, and finally added flats.
Click here to check them out.