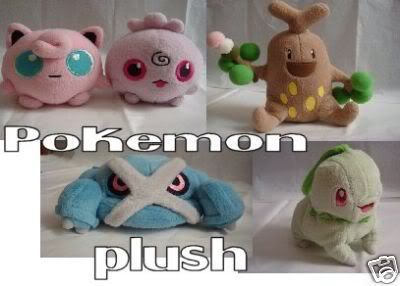 Would anyone want to GA this? At minimum price, these would be $5.50 a piece, which is _ridiculous_ cheap. Shipping would be $5 priority mail anywhere in the US -- other countries, just ask and I'll figure it out (I'm sure it wouldn't be too much). I want Metagross. X3;

Metagross pokedoll -
emurii (Waitlist:
randomflavor)
Jigglypuff pokedoll -
peachy_ewan_muf (Waitlist:
emurii)
Igglybuff pokedoll -
Hasbro Chikorita -
kittikattie
DP Festival Sudowoodo UFO catcher -

If you're interested, let me know how much you'd be willing to pay, in case we have to bid up?